Elvis Presley's Estate! Lisa Marie Presley's Three Daughters will Inherit her Graceland Estate!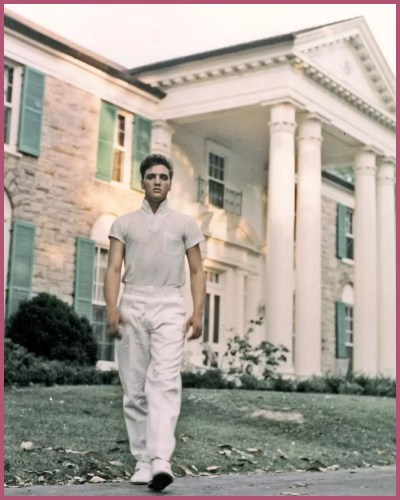 Lisa Marie Presley's three daughters will own their late mother's estate.
Presley always wanted the trio to receive her estate which was passed down to her by her father Elvis Presley.
Lisa died of cardiac arrest on Thursday at the age of 54.
---
Lisa Marie Presley's three daughters will inherit Graceland
Late Lisa Marie Presley's three daughters, Riley Keough, 33, and twins Harper and Finley Lockwood will inherit their mother's famous estate Graceland.
After Lisa unexpectedly passed away at 54 due to a massive cardiac arrest, fans started wondering what would happen to the iconic estate which belonged to Elvis Presley.
A rep. for Graceland confirmed that the Memphis, Tenn., property-which is in a trust-  will now go to Elvis' granddaughters, which Lisa always wanted.
They said: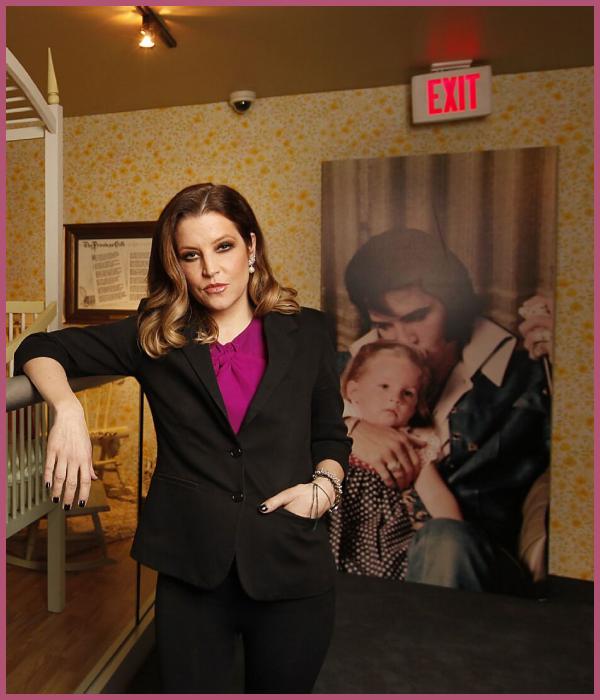 "The trust (which includes Graceland) will go to Lisa Marie's daughters Riley, Finley and Harper,"
Lisa first acquired her dad's iconic Memphis, Tennessee mansion following his death in 1977.
It was where young Lisa grew up and it was the same estate where Elvis died at the age of 42. Presley was only 25 when she received the estate and became the sole owner of the massive property.
Moreover, Marie also received $100 million which she wasted through numerous stupid business decisions.
Elvis bought the lavish Graceland in 1957 for $100,000 which is now worth more than $500 million. It has also become a museum to paying visitors which offers tours and also overnight stays.
The estate's website says,
"The tour of Graceland Mansion includes the living room, his parents' bedroom, the kitchen, TV room, pool room, the famous Jungle Room, his father's office, the newly-enhanced Trophy Building, the Racquetball Building — newly-restored to how it looked in 1977, and Meditation Garden,"
Also,  Read Lisa Marie Presley died of an apparent cardiac arrest at age 54 
Lisa will be buried next to her father and son
Marie who died on January 12 after a massive cardiac arrest has three daughters, Riley Keough, 33, and twins Harper and Finley Lockwood, 14 to continue her legacy.
Riley and her late son Benjamin were Lisa's children from her marriage to Danny Keough. She later married Michael Lockwood in 2006 with whom she had her twin daughters Harper and Finley.
Lisa was only 54  at the time of her death.
Her mother released a statement that read,
"It is with a heavy heart that I must share the devastating news that my beautiful daughter Lisa Marie has left us,"
She once told in an interview that the estate will always be in her family. The younger Presley said,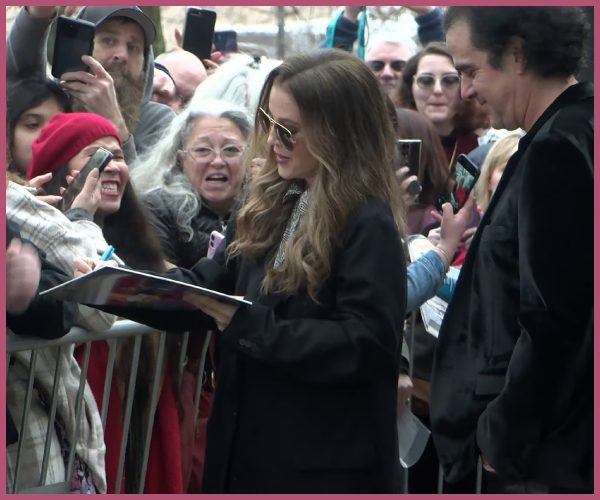 "It is absolutely 100 percent mine, and it has always been mine, Graceland,"

"It will always be. And when it is no longer mine, it will be my children's. And that is that."
The grieving mother continued,
"She was the most passionate strong and loving woman I have ever known. We ask for privacy as we try to deal with this profound loss. Thank you for the love and prayers. At this time there will be no further comment."
The public memorial will be held at the same property on January 22. Marie will be laid to rest with her father and late son, Benjamin who committed suicide in 2020. He was only 27.
Also, Read RIP Victoria Lee! Rising MMA star's untimely death at 18