Lisa Meyers, the third wife of Kris Kristofferson changed his world!
Lisa Meyers is the third wife of actor-singer Kris Kristofferson. Kris was a bad boy and a hard drinker. But now he has turned a sober and devoted family man. Lisa changed his world. Know how!
Kris Kristofferson and his earlier 'bad boy' days
The famed actor and singer Kris Kristofferson was into wrong things in the 1970s. He used to do heavy drinking and was into drugs. The country music legend also had a string of sexual escapades. In 1998, he revealed in an interview to People magazine:
"I thought all serious artists were self-destructive," 
But his life took a full 180 degrees turn when he met and made Lisa Meyers his third wife.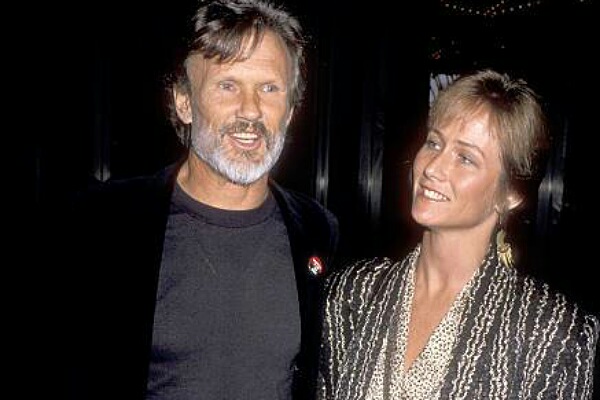 Lisa Meyers and her relationship with Kris
The gorgeous wife of Kris is a lawyer. The couple met when Lisa was still in the law school at Pepperdine University. This was way back in 1982. At that time, Kris was at the low part of his career. He had lost both his agent as well as his manager. Besides, his second marriage had collapsed. Kris disclosed:
"At the time, I was gun-shy about any relationship heavier than a one-night stand. The road had been my escape, going out and pouring it all into performing."
Their first meeting was at Malibu gym. He approached her and they started dating despite their wide age gap of twenty years. Lisa was born on 29 September 1956. And after one year of their first meeting they wed in 1983.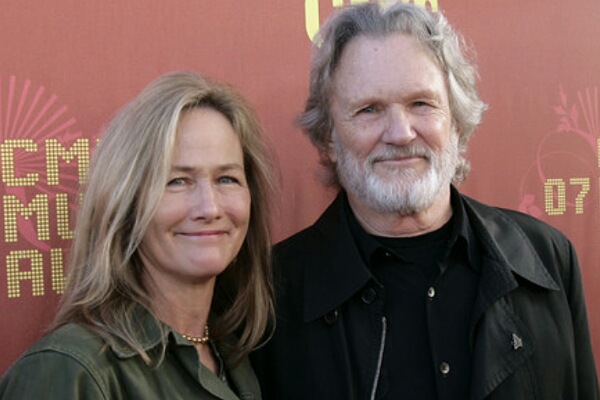 The wedding was a small intimate affair in the chapel of Pepperdine University. It was Lisa's second wedding and Kris' third one. Kris' first wife was his high school sweetheart Fran Beer and their married life lasted 8 years. The two had daughter Tracy (born 1962) and son Kris (born 1968). After his split from Fran, he wed Rita Coolidge and had daughter Casey (born 1974).
They delayed their honeymoon so that Lisa could complete her bar exam and Kris would work on a new album.
Kris-the changed man
The country singer Kris started realizing where he was wrong. He said:
"As my family started getting bigger, it finally beat its way into my consciousness: 'Wake up, man. This is what really matters,'"
The couple had five children together-Jesse (born 1983), Jody (born 1985), Johnny (born 1988), Kelly Marie (born 1990), and Blake (born 1994). Later, they also adopted three kids from El Salvador. But his regret was not being there for his older children from previous two marriages.
Click to read on Who is Simon Macauley? His married life with ex-wife Kristian Alfonso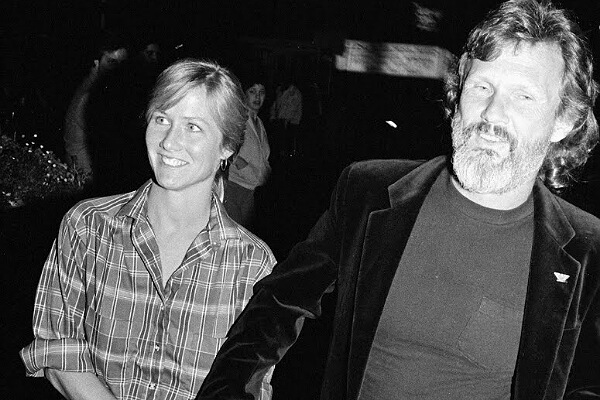 Lisa said:
"Kristofferson is now a changed man, and one of his regrets is that he didn't get to be there for his older kids."
Lisa was with him through his thick and thin. He suffered from Lyme disease from 2004 to 2015 and she was his constant support.
Do not forget to also read on OMG!!! Kris Kristofferson Relationships timeline: Affair, Marriage, Divorce, Viceversa….
Source: Amo Mama, Earn The Necklace