Who is Lisa Valastro married to? Here are 5 must-read facts on Lisa!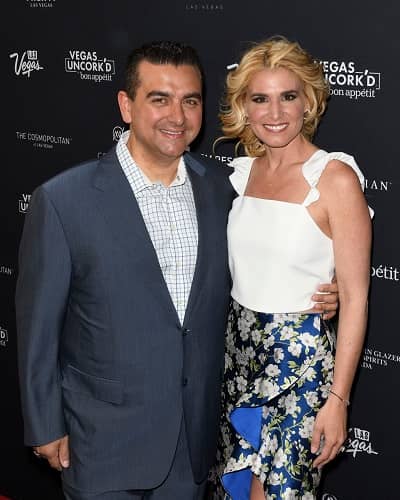 Lisa Valastro is the wife of Buddy Valastro. They got married on 14th October 2001. Similarly, they have four children Sofia Valastro born in 2005, Bartolo "Buddy" Valastro Jr. born in 2006, Marco Valastro born in 2008, and Carlo Salvatore Valastro born in 2011.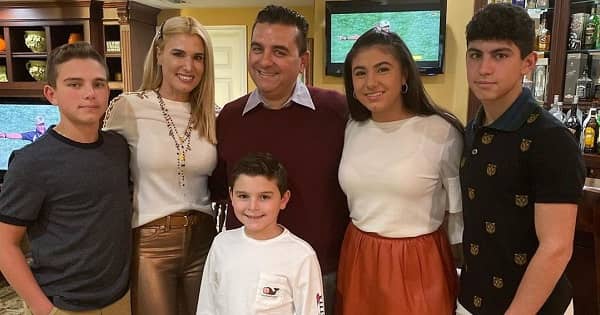 1) What is the age of Lisa Valastro?
Lisa Valastro is 40 years old born on 9th March 1980 in the USA. Her parents had kept her Elisabetta but she goes by the name Lisa. Lisa comes from a very strict Italian family. She is the first-generation of Italian-American nationality.
She is the eldest child of her family. Similarly, she was the oldest grandchild as well so she had a lot of responsibility. Valastro was allowed to go to movies on Friday nights only. Lisa said,
"I had to be home by 9 p.m., but the kicker is while I was in the movie, I had to get out every hour to go to the payphone to call my mom and check-in!"
2) Lisa Valastro's mother
Lisa Valastro is the daughter of Mauro Belgiovine and Gloria Belgiovine. Her mother has her own bakery called Gloria's Amazing Cookies with Yvonne Rodriguez. She has appeared on many episodes of Cake Boss. Her website offers freshly baked biscotti cookies with hazelnut chocolate, sugar powder heart cookies, hazelnut chocolate pie, and many others.
She makes the cookies from the recipe passed onto the generations by Belgiovine's grandmother while growing up in Italy. She studied culinary sciences and managed businesses like a pasta factory and a pizzeria and deli.
Also read Who is Blaire Hanks? 5 must-read facts about Blaire from his age, songs, married life, ex-girlfriend to social media
3) Lisa Valastro fears breast cancer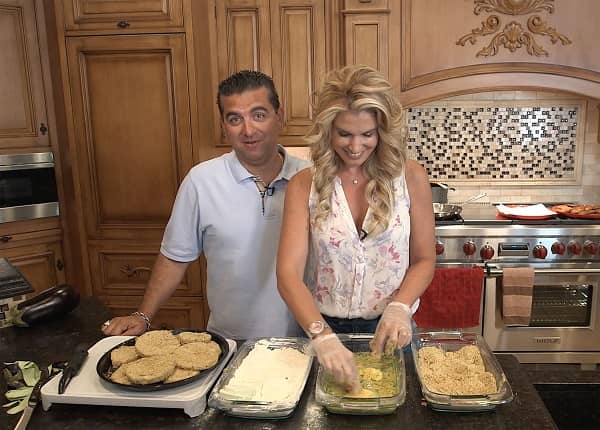 Lisa Valastro revealed that she was diagnosed with cystic thyroid disease. It is known that an overactive thyroid may result in an increased risk of breast cancer. She talked about the possibility of having surgery for her family due to the risk of developing breast cancer.
4) 'What's up Cuz' Podcast
Lisa Valastro is the co-host of the podcast What's up Cuz where she gives a peek at the personal life with her husband and kids. Another co-host of the podcast is comedian Erica Spera. In her podcast, she talks about the challenges which came with being the wife of a popular TV star.
She revealed on her podcast that people make her feel bad and compare her to her celeb husband. At a point, she stopped posting on Instagram.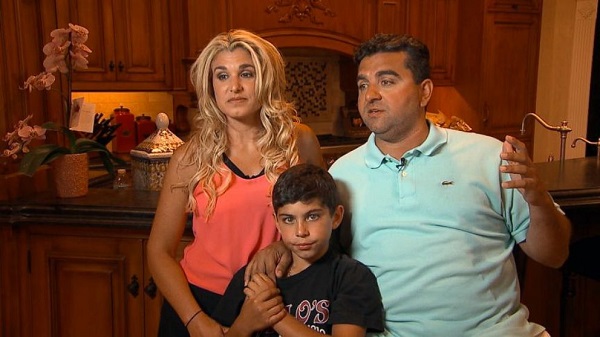 5) Meal Planning and workout
At the beginning of the week, Lisa goes to the supermarket and decides her menu for the week based on what looks fresh. She prepares a well-balanced meal of vegetables, proteins, and carbs. She learned about preparing fresh tomato sauce from her mother as it was a Sunday tradition in her house.
Lisa has learned baking from her mother. In the year 2018, she made a four-tiered cake covered with Reeses. Not just from food but she stays fit doing workouts. Similarly, she jumps on a mini-trampoline.
Also read How was it like for Zac Clark to win the show and steal Tayshia Adams's heart? 5 must-know facts on Zac Clark!
Short bio on Lisa Valastro
American Lisa Valastro is a TV personality. She is renowned as the better half of the celebrity chef, Buddy Valastro.
Last, in 2020, he appeared in the TV show, Buddy vs. Duff as a guest. Read more bio…