Little Big town's Jimi Westbrook on rally to support March for our lives with wife Karen Fairchild! Know the details!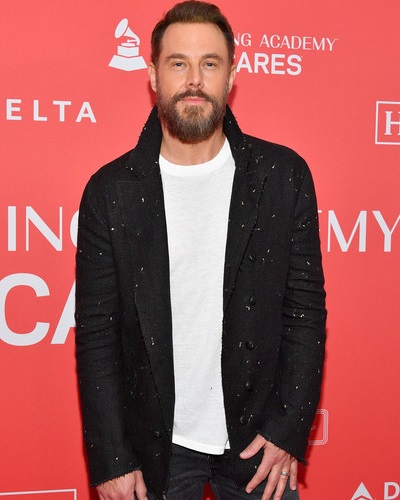 We've known Jimi Westbrook to be an awesome vocalist for the band Little Big Town. But recently he has taken action along with his wife, Karen Fairchild against gun violence that is still terrorizing the United States.
With the picture posted on Instagram, the husband and wife duo showed their participation in the movement against gun violence.
"Today we march for our kids, our families and our fans. #marchforourlives #commonsensegunlaws #siouxcity"
The picture is of them on the rally which had taken place in the streets of Sioux City, Iowa, during a stop on their headlining The Breakers Tour. His wife Karen showed full participation, holding a March for Our Lives sign.
Cause for the rally-March for our Lives
The rally- March for Our Lives was organized after the shooting incident at Parkland, Florida School. The shooting took more than a dozen lives of both schools going children as well as teachers there. This incident raised thousands of marchers at events nationwide, including Washington, D.C., Los Angeles, New York City and Nashville.
Little Big Town's Jimi Westbrook and Karen Fairchild pledge support for #MarchForOurLives rally https://t.co/suhE4ZU64x pic.twitter.com/Baj5iEZZMG

— Rolling Stone (@RollingStone) March 27, 2018
Comments
We ought to gain a reaction from both fans and haters after a certain happening. Same with the rally support by Little Big Town couple, there were speculations. Some viewers were supportive and thankful for the couple's involvement with the national problem while some were reluctant to criticize extremity.
At one point, Westbrook even engaged with a commenter on social media. The commenter was greatly offended by the rally- March for Our Lives intended to reform gun laws in the country.
He replied to the commenter:
"This isn't a political matter. It's a matter of humanity. I AM a gun owner. I proudly uphold that right. My friends are gun owners and none of us have a problem with going through proper and thorough procedures to be able to do that."
You may like to read Little Big Town's Star Karen Fairchild Found Her Soulmate On Her Bandmate Jimi Westbrook!! Also Her Previous Relationship And Child
Other country artists
A number of country artists such as Tim McGraw, Natalie Maines, Rosanne Cash, Brandi Carlile, Brothers Osborne, Charlie Worsham, Garth Brooks, Jason Isbell, and Margo Price inspired and praised the marchers and the movement on social media accounts.
A superstar like Taylor Swift shared on Instagram that she had made a donation to help the March for Our Lives occasion.
Short Bio
Jimi Westbrook was born on October 20, 1971, in the USA. Not much information about his days before joining the band is available.
He has been married to Karen Fairchild since May 31, 2006. They have one child, a son they named Elijah Dylan Westbrook who was born on March 5, 2010. More bio…