Little Big Town's Star Karen Fairchild Found Her Soulmate On Her Bandmate Jimi Westbrook!! Also Her Previous Relationship And Child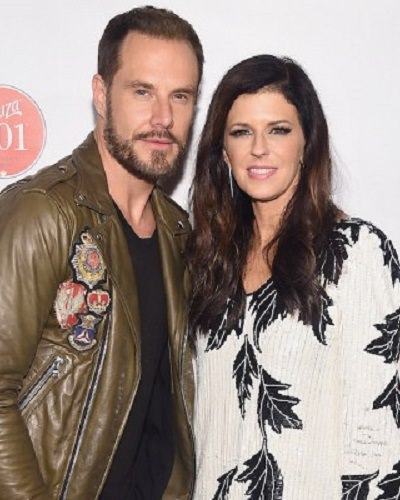 Karen Fairchild is the band member of Little Big Town. Karen along with Kimberly Schlapman, Jimi Westbrook, and Philip Sweet is the popular music group.
They formed a group in 1998 and released their first album Litte Big Town in 2002. Just after some time of the release of their debut album, Karen Fairchild divorced her husband, while on the other hand Philip Sweet also did the same.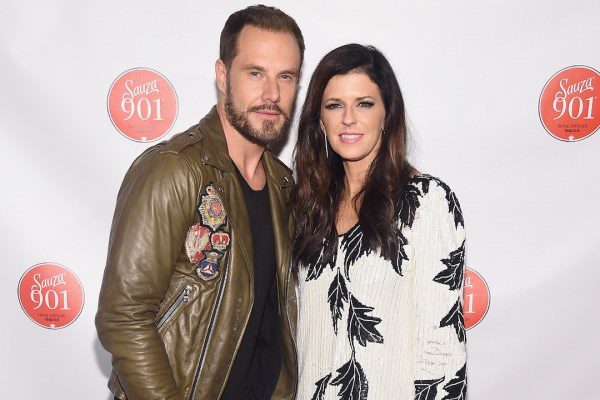 After the divorce of Karen, she became close to another band member of LBT Jimi Westbrook. Along with the time, their closeness took the way of love and the duo tied the knot.
The relationship between the bandmates who turned into the soulmates is something you would not miss to read about. Scroll to read the journey of the two lovebirds together.
Happy married life of Karen Fairchild and Jimi Westbrook
Bandmates turned into soulmates!! The band led the two souls came along and found their true love in the way of music. When Jimi first joined LBT, Karen was already married.
But after a few years, she took a divorce. This was the time when the magic happened. The two bandmates performing together eventually fell in love with each other.
In 2015, talking about his lady love to GAC, Jimi told:
"I think there was always something underlying there that we were trying to ignore. Then when the opportunity came, when all of us ended up single at the same time … those feelings, you were able to come out with them finally. It was like, 'We're single. Let's get together."
Moreover, he added:
"She has a beautiful heart, and she's absolutely gorgeous," he adds, "and I just love her dearly."
Karen Fairchild and Jimi Westbrook got married on May 31, 2006, in a very closed ceremony in Nashville. They kept their marriage very low-key and did not let know the media and the public.
After two months of their wedding people came to know about their relationship. After four years, on March 5, 2010, Karen and Jimi welcomed their first son Elijah Dylan Westbrook.
Moreover, after their marriage, Karen opened up about her husband Jimi with the US Magazine:
"It is amazing. Jimi is my soulmate. I knew there was a deep connection there, but once you decide to be together, you find even more, and then to have a child together is a beautiful, beautiful thing for us to share and a dream come true."
They have been enjoying their small and happy family together. Moreover, they also update about their ongoing life and the family snaps on their social media account.
Also read The roller coaster ride of professional basketball player Steve Nash in a relationship. Give a look at his relationship, marriage, and children
The bond of the Little Big Town members
Recently Little Big town was on the nomination list of a vocal group of the year at Sunday's Academy of Country Music Awards. Their song "The Breaker," went in the top of the country charts.
They have gained the name for combining four unique voices into one distinct harmony. More than their music, the bond which all they carry together is a more precious thing.
During the interview with CBS News correspondent Jan Crawford, Karen explained:
"We're family. We've, like, experienced the greatest highs and the most horrible lows. And we've always been together."
Though they are now in the highs with all the hit songs and the honors, they started from all the way down. Karen explained:
"We looked at each other at a certain point. It's, like, we're just gonna keep showin' up and keep out-workin' everybody. If that's what we have to do, then we'll do it. We never talked about quitting."
The group has gone through many up and down throughout their career. Yet they still maintain their bond and relationship as stronger as it was in the beginning days. No doubt, they are the true example of true friendship.
You may like to read Kimberly Schlapman from the band Little Big Town is also a chef! Know more about her career, cooking, marriage and 2017 adoption
Short Bio on Karen Fairchild
Karen Fairchild is an American country singer. Furthermore, she is also the founder member of Little Big Town. She has found the band alongside Kimberly Schlapman, Phillip Sweet, and Jimi Westbrook in 1998. Their debut album with Capitol Nashville named The Reason Why climbed at No 1 on the US Country charts. In addition, their controversial song Girl Crush became a huge success and also won several awards such as Best Country Duo/Group Performance and Digital Song of the Year. More Bio…