Living with Rheumatoid arthritis! Matt Iseman-his comedy career in spite of all the health oddities and his joint swellings!
Forty-six years old Matt Iseman is a man of wonders. He started his career as a physician but he drifted from it and took up comedy as his profession. He was the winner of the 2017 season of The New Celebrity Apprentice.
Matt Iseman's medical career
Matt Iseman was a famous pulmonologist in Denver. Matt earned a medical degree. He first did his B.S. with honors from the Princeton University and later an M.D. from Columbia College of Physicians and Surgeons. After completing his internship, he commenced on a residency in internal medicine at the University of Colorado Hospital, Denver. After successfully obtaining the license to practice, Matt later moved to Los Angeles.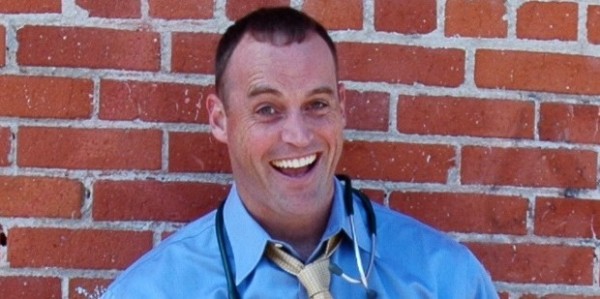 He decided to try comedy for a change. Talking about those days, Matt said:
"I think I've always been a creative guy. I know I've always liked making people laugh, but I never really considered it as a serious career option until I got into my residency. My heart just wasn't in it as much as I was hoping it would be or as much as I felt it should be. I decided to take some time off to clear my mind and reevaluate what I wanted to do in life, and really, to see where I was going to focus in medicine."
Matt Iseman was interested in comedy and initiated his entertainment career as a stand-up comedy. His comic tales revolved around his experience as a doctor. Talking about his realization, Matt said:
"I ended up finding out that I just loved performing. I love being in front of crowds. I love making people laugh. I love being in front of the camera, so rather than saving lives I'm telling jokes and talking about ninjas. And I'm very happy with it."
The career shift
To gain further training, Matt joined the improvisational comedy troupe The Groundlings. In 2002, he had become a full-fledged professional comedian. His medical knowledge helped him in making unique comedy situations. He performed at local clubs as well as in medical and health organizations.
He became an international figure when he performed at Bosnia, Afghanistan, Hungary, South Korea in the USO shows there. Matt sticks to clean comedy and his medical experience and real-life observations are utilized in it.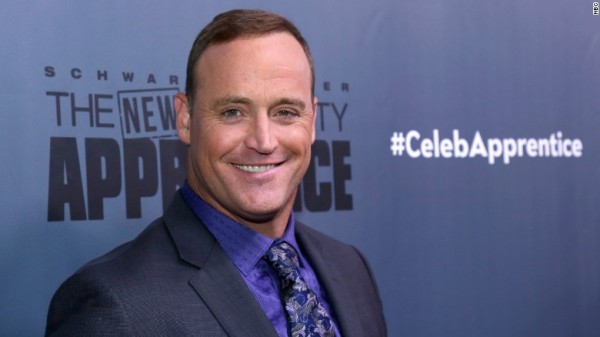 Matt also acquired work on TV. He hosted game shows in the start which included 'Scream Play' and 'Casino Night'. He is also a regular cast of the home makeover show 'Clean House'. His most famous host job was that of American Ninja Warrior on G4 channel. He adds the fun of comedy to the show. He has also worked intermittently on TV shows such as General Hospital, NCIS, The Drew Carey Show etc. He also hosted Sports Soup and acted as a narrator of the show 'Dumbest Stuff on Wheels'. He also participated in the 2017 season of The New Celebrity Apprentice and won the show.
The sorrow behind all this laughter
Matt has been living with a chronic illness since the age of 31 years. He has rheumatoid arthritis (RA). In this disease, there is an ongoing swelling of the joints of the body. There are pain and restriction of movements at the affected joints. Besides, fever and other systemic symptoms may also exist. Matt said:
"…was in the best shape of my life when I started experiencing pain in my hands, which then spread to my feet, neck, and back. I was tired all the time and sleeping 12 hours a day. I cut out all exercise because of the pain and gained over 40 pounds over the course of a year-and-a-half."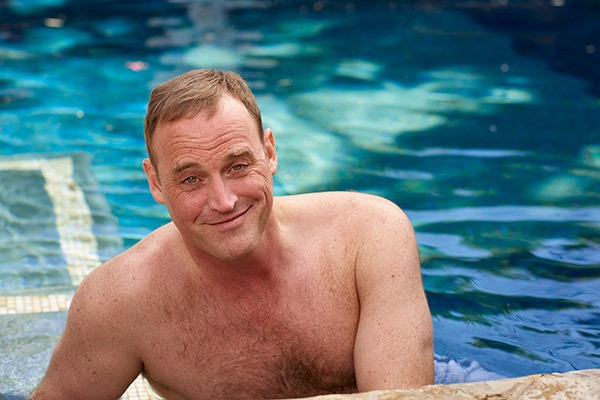 He added:
"I'm not ashamed of RA. I don't worry that people think I'm weak. I love to tell people: I do all I can, I do it with this illness."
He is controlled by his medications and exercise regimen. Through his Arthritis Foundation, Matt tries to make people aware of the disease and tells them that they are not alone. The money he won on The New Celebrity Apprentice was donated to his Foundation. To overcome his pain and keep himself fit, he does some exercise. He said:
"I started with swimming … and I found activities that are low impact, that are easier on my body,"
He strongly believes that laughter is the best medicine!