Lizzie Velasquez Pleads TikTokers To Stop Cruel FaceTime Prank; Know About The American Motivational Speaker's Relationship With Her Family!
Lizzie Velasquez is an American motivational speaker who was born with Neonatal Progeroid Syndrome. People gave her the title of the World's ugliest woman, but she did not let it crush her.
Recently, she came to Tiktok pleading people to stop making 'Facetime Pranks' using her face or any other disabled people. 
Lizzie Velasquez pleads people to stop 'Facetime Prank'
Tiktok is one of the most popular apps with billions of users all around the world. Where one of the parts of the app is entertaining while another part is cruel and offensive.
Recently, one of the trends "Face Time Prank" where people tend to scare people using other's pictures on Facetime.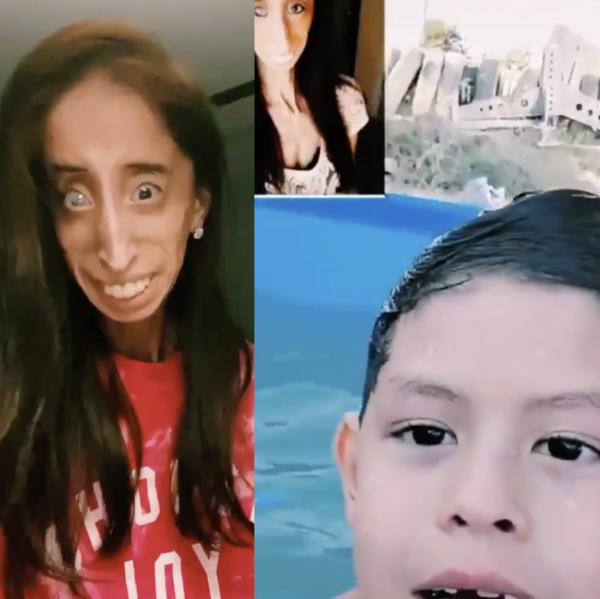 The particular trend is very cruel and offensive as people use pictures of disabled peoples and children on the video for some laugh.
The motivational speaker shared a video pleading people to stop scaring people on facetime using another person's pictures. People were using disabled people's pictures, mugshot, and children's pictures on Facetimeprank.
Meanwhile, the author came across videos where people were using her pictures on the prank to scare children on Facetime.
She then uploaded a video on her Tiktok account, where she said: 
"If you are an adult who has a young human in your life, please do not teach them that being scared of someone who doesn't look like them is okay. Please,"
After her video went up on Tiktok many people came forward to support her. Meanwhile, many of them also apologized for making such disrespectful videos in the name of the trend.
You may also read- Motivational Speaker Muniba Mazari Arose From Her Brutal Marriage And Beasty Husband!
Velasquez's relationship with her family and her syndrome
The motivational speaker was born with a rare genetic disorder called a marfanoid-progeroid-lipodystrophy syndrome, or MFLS.
Due to the syndrome, she does not gain weight at a proportionate rate to her growth in height. Moreover, it also affects her eyes, bones, brain, and heart which gives her prominent features. 
As she grew up with distinctive facial features, Lizzie had to face a lot of abuse growing up. In one of her speeches, she described how difficult it was to deal with relentlessness bullying due to her syndrome.
During her TED talk, she vulnerably disclosed she wanted to scrub out the syndrome from her face.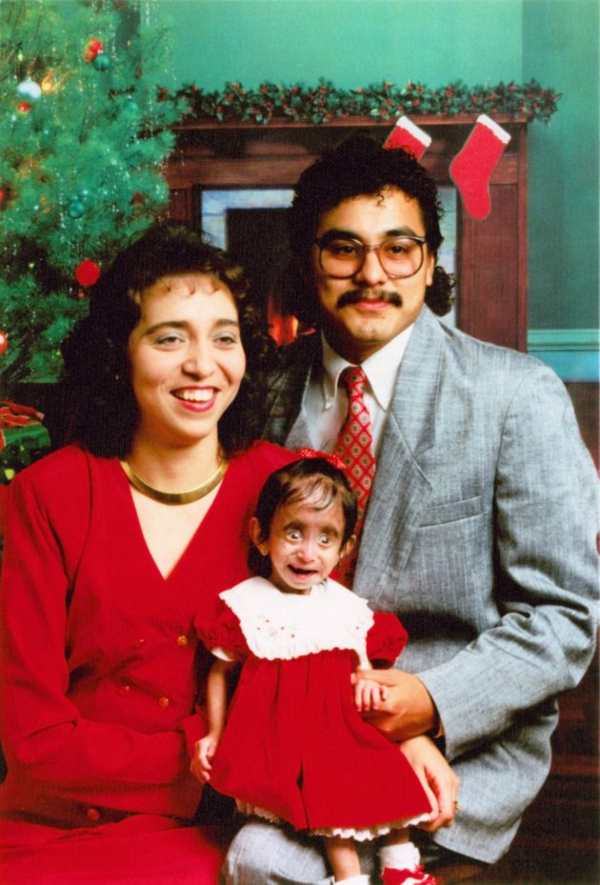 Lizzie's condition is one of the biggest mystery in the medical world as doctors did not expect her to be alive.  She gave her first interview when she was just 17 years old on local tv.
But the media labeled the title of the interview as 'World's ugliest woman' which had 4 million views when she came across. 
It completely shattered her and felt a very overwhelming pain due to the response she saw. On the other hand, her supportive parents told her to cry once for all but afterward, she has to get over it. Her parents motivated her to hold her head high and move forward towards her goals.
She is now devoting her life speaking out against cyber-bullying and negative body image. Lizzie is now an internationally recognized motivational speaker with millions of viewers watching her. 
You may also read- Melody Holt faces trust issues with her husband despite being pregnant with the 4th one!
Short bio Lizzie Velásquez
Lizzie Velásquez is a motivational speaker and author from America. Currently, she is a motivational speaker in which she attended various events to motivate people. Furthermore, she has also published two books titled, Be Beautiful, Be You in 2012 and Choosing Happiness in 2014. More bio…