Logic and wife Brittney Noell are expecting their second child together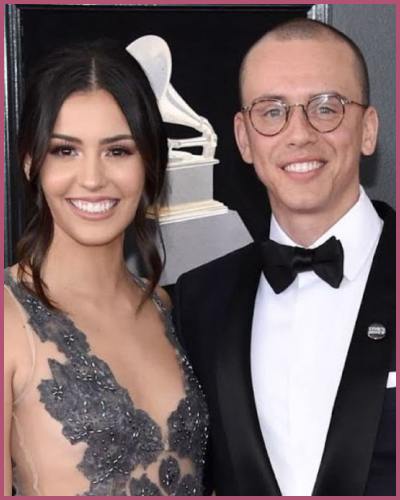 Logic and Brittney Noell are expecting their second child together
The couple is already a parent to three-year-old son Bobby
The rapper, 32, took to Instagram on New Years' Day to announce the happy news that he and his wife are expecting their second child
---
Logic and Brittney Noell have a Baby No. 2 on the way
Logic and Brittney Noell, who have been married since September 2019, are expanding their family members. The beautiful couple will be a family of four in this 2023 year.
The rapper, 32, took to Instagram on New Years' Day to announce the happy news that he and his wife are expecting their second child. He shared a video of his wife watching her baby on the ultrasound screen.
Similarly, he then simply captioned the post,
"Happy New Baby!"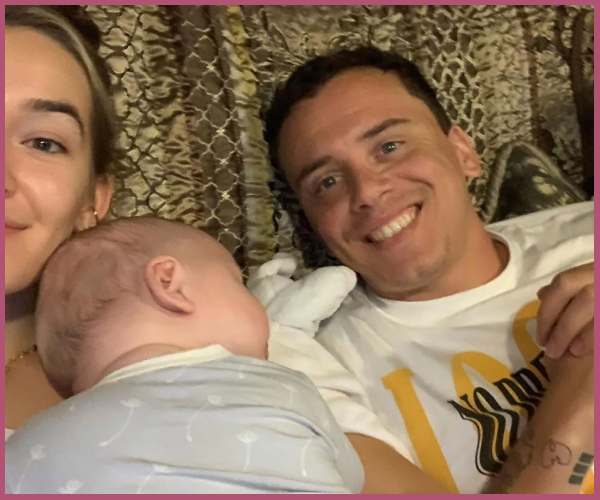 The pregnant mama, on the other hand, also posted a video with a wide shot of the ultrasound screen on her respective Instagram account. She then captioned the post,
"Baby Hall #2 coming 2023," alongside a white heart emoji.
Also read Tia Blanco is Pregnant, expecting her first child with boyfriend Brody Jenner
Congratulations are in order to Logic and Brittney for their second child and best wishes for their upcoming parenthood journey!
Well, the couple is already a parent of a three-year-old son Bobby. In July 2020, the rapper announced the arrival of their first child in a heartfelt Instagram post.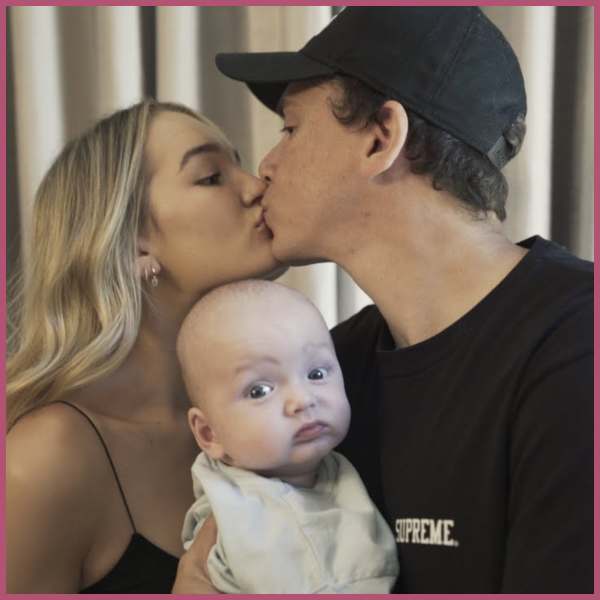 He wrote at the time,
"Privacy with family is something that is very important to [me]. However my fans have been my family since this all started so I wanted to share with you a glimpse into the life I am now diving into head first. I would like you to meet LB as we call him, Little Bobby."
He added,
"And my beautiful wife Brittney who is an incredible mother. These two make me the happiest man in the world and it's a happiness nothing else has ever been able to fulfill."
Logic and Brittney Noell are starting up their own clothing line for kids
A day before the pregnancy announcement, Brittney shared another big announcement, which came on New Year's Eve, that she started her own clothing line called Sweet Cream.
She also revealed her partners in her business including her husband Logic and friends Lauren Breiding and Danielle Latham. She said,
"We've been working on this for over a year now, and can't wait to share it will you all in 2023. We have poured our heart and soul into making this the safest, coolest, most comfortable clothing for your kiddos."
View this post on Instagram
Also read Who is Ben Wierda? Here's all about the baby's father of pregnant Cassidy Gifford
Short bio on
Logic
Logic is a singer, rapper, and songwriter. He is renowned for the stage name Logic and his debut album, Under Pressure.
Last, in 2019, he launched the New York Times Best Selling novel, Supermarket.
As of now, he is associated with the video game, The Last of US: Part II. See more…