Looking Smoking Hot On The Sports Bikini!! Bella Hadid Is In Love With The Sports Bikini; Going For The Bikini Shopping This Summer? Check It Out Some Looks Of Bella's Sports Bikini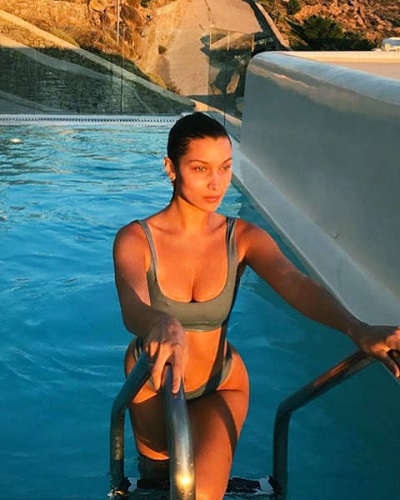 It's summer and who doesn't like to go to the water at this time.
Well! It's summer and it means that going to the beach and swimming is the common things people usually do at this time.
So, learning about the bikini for the proper beach day is really important, isn't it?
---
As we know, we all love to look trendy and stylish in the itty-bitty, sexy, stringy bikini just as much as the next person.
But what if you wanna dive into the pool from height?
At this point easily opening sexy bikinis wouldn't be the best idea. What if is say you can look equally stylish and sexy in a sports bra like a bikini too? Surprised!
So, check this some Bella Hadid's sports bikini looks where she is looking steaming hot. And for sure you'll go for it.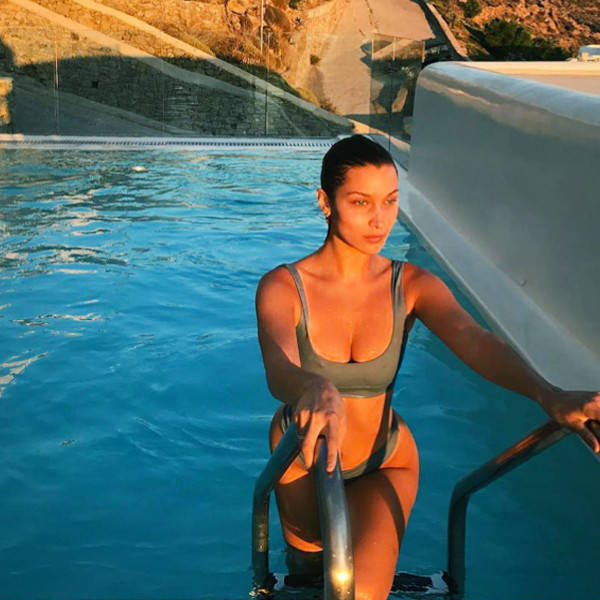 Hot looks of fashion model Bella Hadid in the sports bikini
Fashion model Bella Hadid is presenting the new definition of the bikini. Her new style of bikini is the thing we should go for.
She presented the three bikinis from the same swimwear brand, Fae Swim, in one week. Going through the more inner details of this bikini, the best part is they have no strings attached, literally!
So, if you are in the planned any water sports or something similar, these bikinis are the best option.
Each bikini top follows a resolute, holds-in-all-the-goods sports bra that's sure to endure any water-related adventure. Recently, Hadid shared a snap of herself on Instagram where she was looking smoking hot and sexy.
On the snap, she shared on Thursday, July 13, she was wearing Fae Swim's Maven top and Zeila bottom in an olive green color. The supportive top retails for $79, while the bottom is $95.
You may like to read The reason! Why did Bella Hadid dye her blonde hair brown?
Similarly, on Monday, July 11, she gave a shot of herself wearing Fae's $75 Lais top in crimson. In the photo, she is wearing an unbuttoned white blouse over the bikini top, as well as baggy black pants.
And looking at the snap she shared, we can say that she totally nailed the comfortable sexy look of a sports bikini.
Moreover, some days back, while vacationing in Mykonos, Greece, Hadid came out wearing the same nylon and spandex top and bottom as she wore on July 14 in a different hue: a cornflower blue.
Followingly, for a boat ride through the ocean, she wore a pair of distressed, baggy jeans, which she left unbuttoned and rolled over at the waist.
Also read Gigi Hadid and Bella Hadid traumatized after getting robbed during a family vacation in Mykonos, Greece!
More About Bella Hadid
Bella Hadid is a fashion supermodel from America. She is well-known for modeling with IMG Models which she has also modeled for Tom Ford, Diane von Fürstenberg and so on. See more bio…