Looks like NBA player Tristan has finally Put a Ring on Khloe Kardashian!!! Know about their Date Night and Are we going to Hear the Wedding Bells Ringing Soon??! Get all these info and Many more!
Kardashian Khloe has seen with the biggest ring on her engagement finger. Is she getting married now?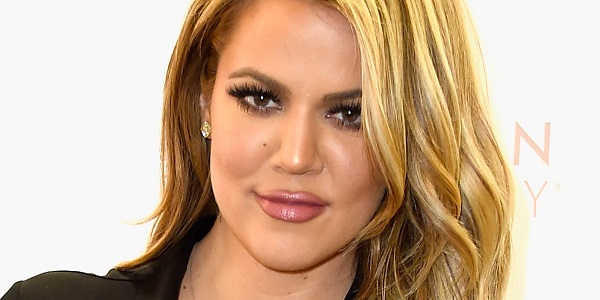 Let's find out what is happening between Khloe and her lover, Tristan Thompson who haven't been together for long but are they taking their relationship to the next level?
Put a ring on it
The 35-year-old reality star supported the Cleveland Cavaliers player, 28, at his game against the Los Angeles Clippers at Staples Center. Khloe Kardashian watched attentively Saturday night as BF Tristan Thompson tried in vain to beat the L.A. Clippers … and she did nothing to stop the rumor that she's engaged. Khloe was wearing a massive ring as she sat with her pal Malika Haqq. She was wearing the ring for over the last few days, but she's kept everything mum.
The Revenge Body host shared a close-up photo on Snapchat of the massive bling on her left hand. She wore three massive diamond bands stacked on her ring finger. Kardashian was also spotted with a huge ring on her right hand.
After the game, Kardashian and Thompson headed to Ruth's Chris Steak House for a date night. When they were exiting the restaurant, the athlete, led the way and held Kardashian's hand to guide her to the car.
Although the pair have been dating since last fall, the NBA star made his Keeping Up With the Kardashians debut last week. In the episode, Kim Kardashian expressed her doubts about their relationship,
"So I see pictures of Khloé with some NBA player, and even though I know not to believe everything on the internet, Khloé and an NBA player do not go hand in hand,"
she said, later adding that Thompson is "a little young."
Also read Khloe Kardashian is actually not pregnant with her boyfriend Tristan Thompson! Find out how the pregnancy rumor had spread
Tristan invitation to the family
On March 14 Tuesday night proved to be another special night for the Keeping Up With the Kardashians star who helped ring in her man's birthday with a romantic Instagram post.
At an undisclosed location, the pair quietly celebrated with a cake before Khloe delivered her heartfelt message,
"To the happiest of birthdays my love! To the first of many more together!"
she wrote on Instagram.
"May God continue to bless you in all of your days! And may we forever look at one another like this."
While Tristan may fit a certain type of man who Khloe likes to date—athletic, basketball player, unfamiliar with the pop culture world—the E! reality star has taken steps to make sure this relationship is unlike any other.
As seen on Keeping Up With the Kardashians, Khloe didn't tell every family member about her new romance until she knew it was something very special.
Instagram pictures featuring Khloe and Tristan together didn't pop up on news feeds for several months. And instead of rushing into things or moving into the same home full-time, this pair decided to take things slow.
"They are really cute,"
Kris Jenner shared with us back in the fall without revealing too much information.
"You know, she's having a good time. He seems like a really nice guy."
The Date Night
Instead of experiencing date nights in a town filled with paparazzi, Khloe enjoys visiting Cleveland where she has developed close friendships with Tristan's buddies. In fact, instead of planning an elaborate birthday party for her man in Los Angeles, the businesswoman decided to celebrate in Cleveland.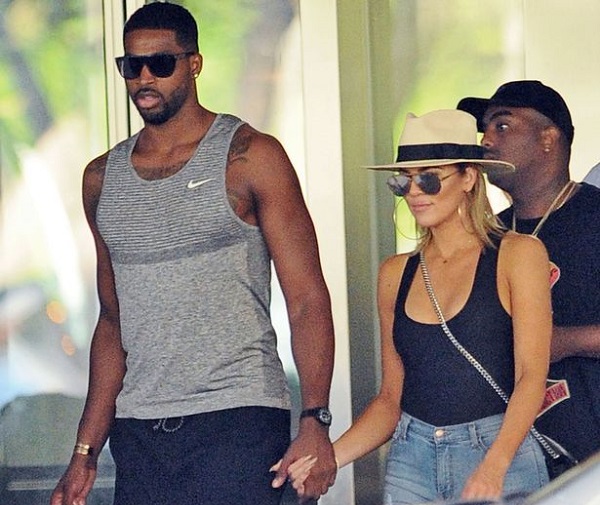 "I'm in [Cleveland] very often,"
Khloe admitted to Jimmy Kimmel during a late-night appearance.
"I actually really like it. I like just having my routine and being a little more under the radar."
As engagement rumors begin to pick up steam, many eyes will be on a pair that has more love than what meets the public eye.
"I think just with any relationship, just in life, I think it's about chemistry and about values,"
Kris shared with us.
"You know, about how two people get along, so…you know how that goes!"
You may like to read Jimmy Kimmel Live! Who is Khloe Kardashian dating after her split from Tristan Thompson?
Talking about the marriage
The couple has their eyes on the altar. A source close to Kardashian said that the couple is already talking about marriage. She was also having a diamond ring on her left ring finger earlier in their relationship and in the same month that she had finalized her divorce from Lamar Odom. Another Kardashian insider said now,
"She'd be happy about an engagement."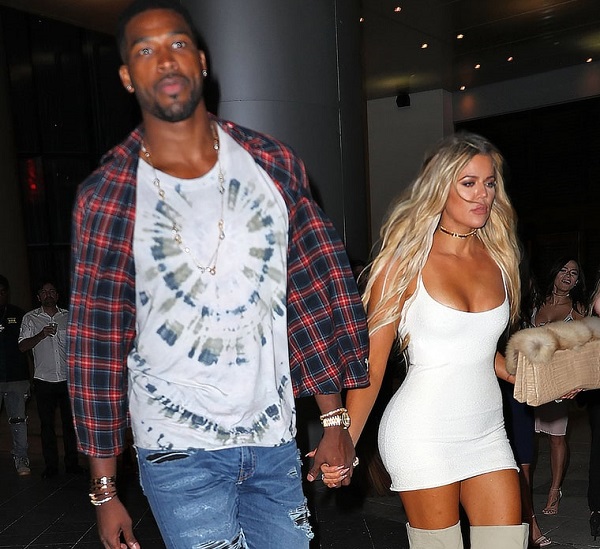 "Tristan is unbelievably good to her,"
says a third pal, adding the duo have the type of connection
"Khloé didn't think she was ever going to have again after Lamar."
That's why the reality star is talking to her family about settling down with the 25-year-old Cleveland Cavaliers center — and everyone's on board. Explains the source,
"The family loves Tristan and wants to see this work."
Khole previous Relationships
Kardashian, who has previously dated James Harden and French Montana, has been gushing about her new man. During a January 12 appearance on Extra, the Good American designer admitted that she hopes Thompson is the one.
"I think that's why we are in relationships — to find the one,"
Kardashian told host Terri Seymour.
"And, I mean, I am in love with him. I think he's, like, the best. And yeah, so I hope so. Only time will tell."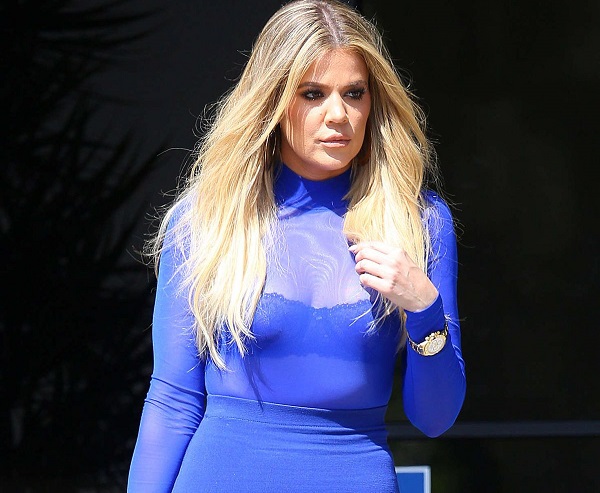 The same day, the Strong Looks Better Naked author, who has been vocal in the past about wanting children, told Today show host Natalie Morales that she still dreams of becoming a mother.
"I mean, I hope so. I definitely hope so,"
Kardashian said at the time.
"I mean, God willing."
However, the couple has split because Tristan Thompson cheated on Khloe Kardashian! He was flirting with some women on Valentine's Day! Click to continue reading…
Short info on Khloe Kardashian:
Khole is an American television personality, socialite, model, businesswoman, and entrepreneur. Since 2007, she and her family have starred in the reality television series Keeping Up with the Kardashians. Its success has led to the creation of spin-offs including Kourtney and Khloé Take Miami and Khloé & Lamar. More bio…
Short info of  Tristan Thompson
Tristan Thompson is a Canadian professional basketball player for the Cleveland Cavaliers of the National Basketball Association (NBA). He was born in Toronto, Ontario, Canada in March 1991. He played one season of basketball for Texas before being drafted fourth overall by the Cavaliers in the 2011 NBA draft. He stands 6ft 9 in tall and plays the center or power forward position. He also represents Canada in international competition. In 2016, he won an NBA championship with the Cavaliers. Since January 2016, he has held the NBA's longest active consecutive games played streak. More bio…