Loren Gray sexually assaulted in the age of 13! Find out her relationship with ex-boyfriend Ian Jeffrey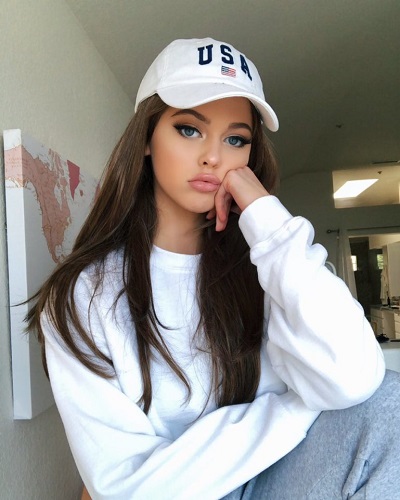 Being popular on social media helps to share the story people have been facing.
Loren Gray opened up about the sexual assault story she faced when she was 13 years old.
Through her TikTok video, she shared her story with her 42.9 million followers.
---
@lorengray

TW. when I say you have helped me more than you know, I truly mean it.
She revealed.
"I want to tell you my real story," 
Next, she wrote,
"This is me, over five years ago, not long before my 13th birthday. At this time, I had my innocence stolen from me in the basement of someone I trusted. I only told one person and to this day she remains my best friend. We cried in my bathroom together for hours."
After that, she added,
"I struggled to put the pieces together as to why this had happened to me," she continued. "It took two months for me to finally tell my parents. I felt dirty, hopeless, broken and worthless. I was confused and scared. I felt like it was my fault."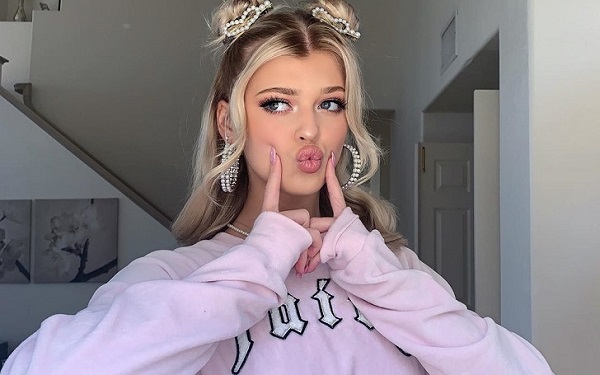 After that, she was homeschooled. So, she started making videos to pass the time. She started gaining views and found that people cared for her.
Likewise, she revealed that she was always scared to tell her story. She added that her past does not define her.
Gray was happy with how people supported her. She has learned a lot from her experience.
Loren Gray and Ian Jeffrey
Loren Gray is a popular social media star whereas Ian Jeffrey is the brother of YouTuber and makeup artist James Charles.
She has appeared in some videos of James. In the year 2018, she started dating her younger brother of James. Ian became more popular for appearing in his brother's videos.
They dated for a few months but their relationship could not last. On 17th March 2019, Loren shared on Twitter that they had broken up. After that, Ian disappeared for a while as he was focusing on his modeling career.
Likewise, when the beauty community drama started between Tati Westbrook, James Charles, and Jeffrey Star, Ian was dragged into the drama by Jeffrey Star.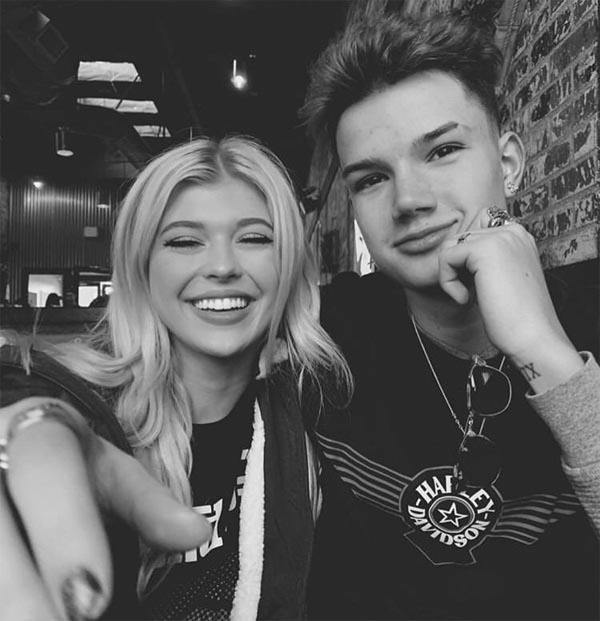 Later, James cleared that after Ian had his public breakup, he was depressed so he decided to live with his parents and focus on modeling opportunities. Both of them had deleted pictures of each other from Instagram.
At present, both of them are single and are focusing on their career.
Also read Jack Whitehall is on the celebrity dating app Raya 2 years after breakup from Gemma Chan!
Short bio on Loren Gray
Loren Gray is an American teen social media star. She is a famous musical.ly star famous for her lorengray musical.ly account, where she has more than 17 million followers. She is also famous for other social media such as YouTube, Instagram, and YouNow. Besides social media fame, she is an actress, model, musician, and dancer. Read more bio…
Also read Kendall Jenner debuts on TikTok, but account deleted in less than 24 hours!
Source: YouTube, TikTok, Distracify