Lorenzo Lamas Announced Engagement With Kenna Nicole Smith On Facebook!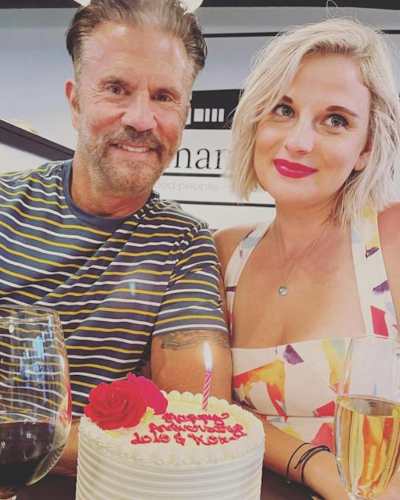 Lorenzo Lamas recently took Facebook to announce a new milestone in their relationship. 
He proposed Kenna Nicole Smith on Thursday the 11th of February 2020 in Las Vegas. 
The American actor has been married five times in the past and this will the sixth.
---
The American actor Lorenzo Lamas is in love with his fiance. He recently went to Facebook to announce his engagement with Kenna Nicole Smith. The actor popped the question to Kenna five months back during Valentine's week. In the statement, he also revealed they are so much in love with each other. The news of his engagement made headlines despite him previously saying he would never get married after his fifth marriage.
Lorenzo Lamas announced his engagement
The 63-years-old actor recently revealed a new milestone in his relationship. On July 24, he posted a Facebook relationship status after five months of popping the question to 36-year-old Idaho native Kenna Nicole Smith. Shortly after asking Nicole to marry him, he releases a statement to the press saying:
"Kenna and I met through my Godmother Francesca Daniels last April. I proposed to Kenna on Thursday the 11th of February In Las Vegas. She accepted my Lifetime Valentine's request,"

Lorenzo dated Nicole for 10 months before he popped the question to his girlfriend during Valentines' week. Lamas further stated that was the most romantic time of his life and they are deeply in love. The actor also added it is not like any other love and they are looking forward to becoming husband and wife. He also made a post on Instagram writing:
"Kenna and I got engaged in Vegas last night. I know I know, what the heck was she thinking?!"
The actor and his fiance celebrated their engagement last month by getting on a ring finger. Lamas got "KL" tattooed with a heart while his fiance got initials "LL" with a heart.
Previous marriages of Lamas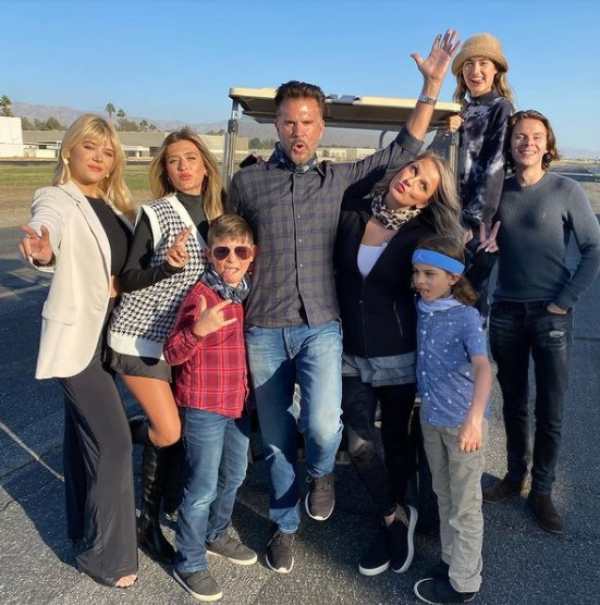 The American actor has had married five times in his life. He tied the knot with  Victoria Hilbert from 1981 to 1982, Michele Smith from 1983 to 1985, Kathleen Kinmont from 1989 to 1993, Shauna Sand from 1996 to 2002, and Shawna Craig from 2011 to 2018. After his last divorce with Shawna, the actor had declared her his "last wife". However, things changed for the actor when he met his now-fiance, Nicole.
He has a son A.J. and daughter Shayne with the late Smith. Moreover, he welcomed daughters  Alexandra Lynne, Victoria, and Isabella Lorenza, with Kinmont. He then welcomed daughter Patton Lee from a previous relationship with Daphne Ashbrook. On the other hand, Smith is also a mother of two boys from his previous relationship.
More About Lorenzo Lamas
Lorenzo Lamas, popularly viewed as an actor, television director, and television producer is rather an all-rounder. He is engaged in martial arts and is even a motorcycle enthusiast. Popularly known for his character in the soap opera Lance Cumson, for which he got nominated for best supporting actor in Golden Globe Award. See more bio…