Lori Allen: Her Blissful Married Life, Children!! Here Is Much More To Know About Her Breast Cancer Survival Story
Can women be a good mother, good wife, as well as a professional at the same time? The answer is YES. For example, we can see Lori Allen who has pulled all of her responsibility with the grace. She still has unanimous support from her husband and children as well.
She came up with the dream of the largest bridal store in Georgia. No doubt she has walked the long way and finally achieved her dreams. It is said that hard works always pays off. If you wonder to the saying, then just take a look at the life journey of Lori Allen.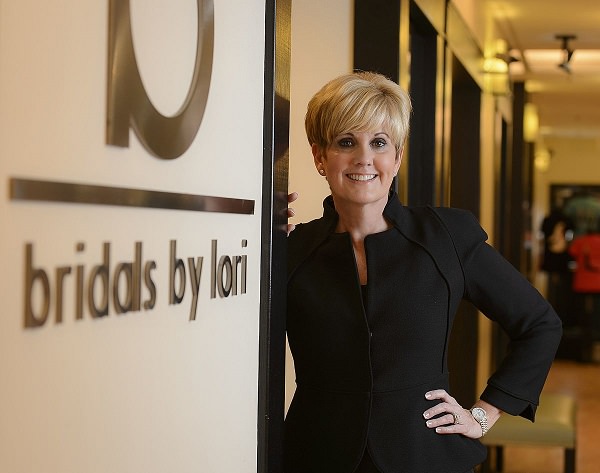 Happy Married Life of Lori Allen
Lori is married to her husband Eddie for over three decades, 41 years in total to be exact. And the couple carried the same vibes and happiness in their marriage. We can say that they really give us some serious relationships goals.
They are also partners in Lori's top-notch bridal store 'Bridals By Lori.' Lori founded the store right after graduating with the hopes of fulfilling her passion. She is managing to take her dream work more high with the help of her parents and husband.
However, it was a challenge to raise children for Lori as she was a working mother. But with her determination and hard work, Lori managed to raise her children well and maintained stability with husband and the profession. Lori has two children from her marriage with husband Eddie, son Cory, and daughter Mollie Allen.
Lori's eldest son Cory is married to a girl named Rebecca also known by the name Becca in December of 2016. we can expect, Lori may have designed the dress for the ceremony all by herself. Now, with a daughter-in-law added, Lori has a family of five members and is undoubtedly happy with it.
You may like to read Olivia Jade Giannulli angry with her parents Lori Loughlin and Mossimo Giannulli for bribing her into college!
Lori Allen's Breast cancer survival
Lori Allen got a call at 7:05 am in April that changed her life as it said that she had breast cancer. But she survived the disease and is now active in her business. She explained:
"I was not even going to go get a mammogram this year, I am healthy as a horse and haven't missed a day of work in five years. I had no lump and I was just busy running a business."
After her recovery, she didn't just keep all by herself but she has used it as a platform to inspire and help other women with the disease. According to the American Cancer Society, one in eight women will develop breast cancer during her lifetime.
It is the most basic cancer among American women, except for skin cancers. About 39,510 women will die from breast cancer this year. Allen shared with ABC News:
"It turned my world upside down. I couldn't say the word for five days."
Moreover, she also approached TLC, which produces her show, and offered to tell her personal story. We really appreciate the movements of Lori Allen.
Also read What is Bratz Challenge? Which has gone viral on social media!
More About Lori Allen
Lori Allen is an American television star, popular for 'Say yes to the Dress: Atlanta'. Currently, she is also running a show called 'Say Yes to the Dress: Bridesmaids'. Moreover, Lori is also the proud owner of a boutique, 'Bridals by Lori'. In 2012, Lori has been able to survive from breast cancer. See more bio…