Is Lori Harvey engaged to rapper Future?
There are rumors afloat that rapper Future has proposed to Lori Harvey. Amidst these engagement rumors, Lori was in a modeling shoot and she looked stunning.
Lori Harvey's Instagram photos
Lori,  23 sizzled in the new pictures that she posted online on her Instagram. In the first photo,  Lori was wearing a two-piece brown-colored outfit made of leather. This she has paired with a diamond necklace and the combination looked amazing.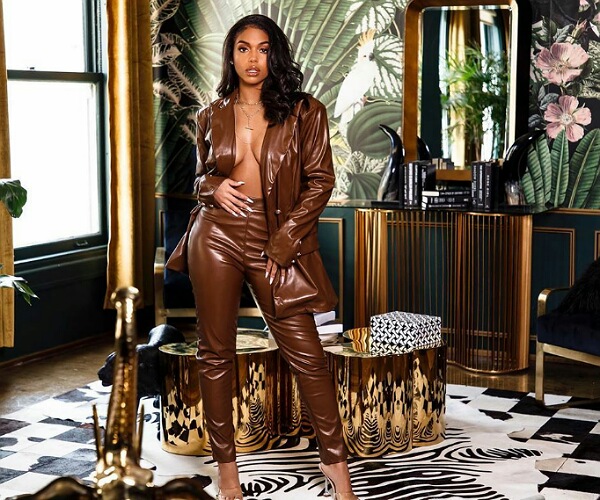 In the other photo, Lori wore a black-colored corset top. She matched these with leopard print faux leather pants. In these pics, there is no engagement ring on her finger.
Is Lori Harvey engaged?
But last week,  Lori uploaded a photo on her Instagram from Bel Air, Los Angeles. She was wearing a white furry attire with her one hand resting on a table. A black string-purse purse lay beside her on the table. On this rested hand was a, large diamond sparkler and it seemed she was deliberately trying to show it.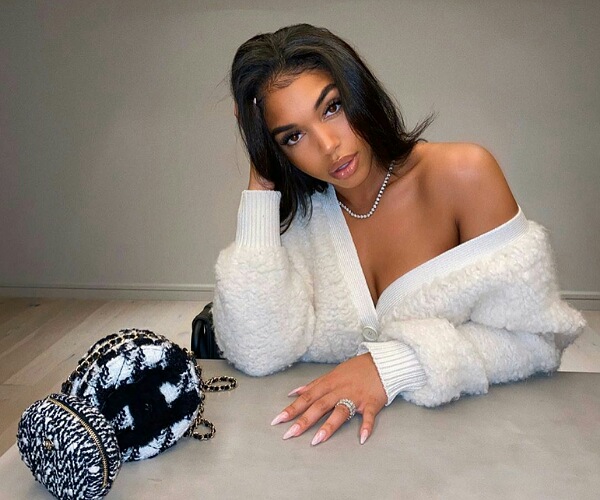 This pic caused a stir and people speculated she is engaged to boyfriend rapper Future. But neither the rapper nor Lori announced or confirmed on their engagement.
Rapper Future and Lori Harvey – their affair
Lori and Future seem to have got closer and serious in their relationship. On her 23rd birthday recently, Future gave her a massive birthday bash in Jamaica. The party went on over several days and Future had flown her down in a private plane for it.
Lori and Future – their legal tussles
Both Lori and Future have legal cases against them going on at the moment.
In October 2019, Lori had crashed her car into another car when she was driving around in Beverly Hills. She had fled the scene before the arrival of the traffic cops. Besides, she had obstructed a police officer. Hence apart from the hit and run, she also has charges of resisting, delaying, and obstructing a peace officer levied on her. She could face one year of imprisonment for it.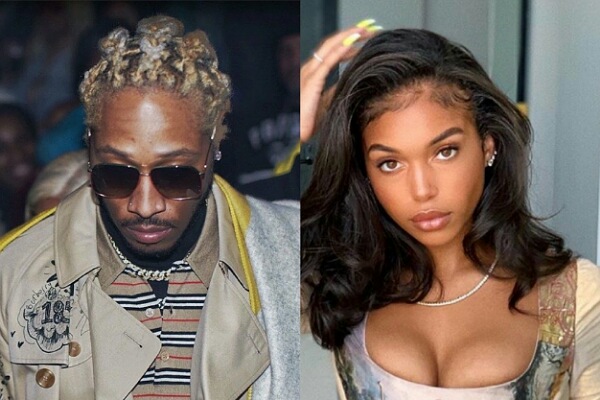 But Lori has pleaded not guilty of all the charges. The next hearing is in February 2020. She has recruited powerhouse attorney Blair Berk to defend her in this case.
On the other hand, the rapper has two paternity lawsuits against him. He has denied fathering both children. Currently, Future has 6 kids with 5 baby mamas which includes Ciara.
The two women in question are Cindy Parker from Texas and Eliza Reign from Florida. Cindy has a son named Legend Wilbur who she alleges is Future's offspring. And Eliza accuses Future of fathering her daughter Reign.
Cindy also stated that Future gave her hush money to keep quiet about this issue. The two women got a DNA test on their kids and it showed that there was a 99.9% chance that the kids are half-siblings.
Short bio on Lori Harvey
Lori Harvey is an American model known for her successful modeling career. She has done modeling and endorsement work for brands like Dolce & Gabbana, TRESemmé, and NyQuil & DayQuil. She has a huge social media fan base with more than 700k followers on her official Instagram account. More info… 
Source: Blast