Lottie Tomlinson and Lewis Burton Welcome a Baby Boy Together!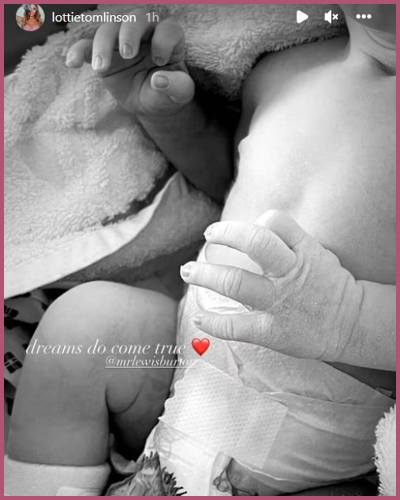 Lottie Tomlinson recently welcomed a baby boy with British tennis player Lewis Burton.
Louis Tomlinson's sister Lottie is a baby momma to her baby boy with her boyfriend.
Also, catch up on the relationship timeline of Lewis Burton and make-up artist sister of 1D member, Lottie.
---
Lottie Tomlinson has marked the arrival of her first child, a son with boyfriend Lewis Burton via Instagram story!
Sister of 1D star Louis Tomlinson welcomed a baby boy
The 23-year-old make-up artist made her baby arrival news public while making her 1 D star brother Louis Tomlinson an uncle. She wrote a sweet tribute to her and beau Lewis Burton's baby on August 10, 2022 with her 4.3 M Instagram family saying,
"Dreams do come true"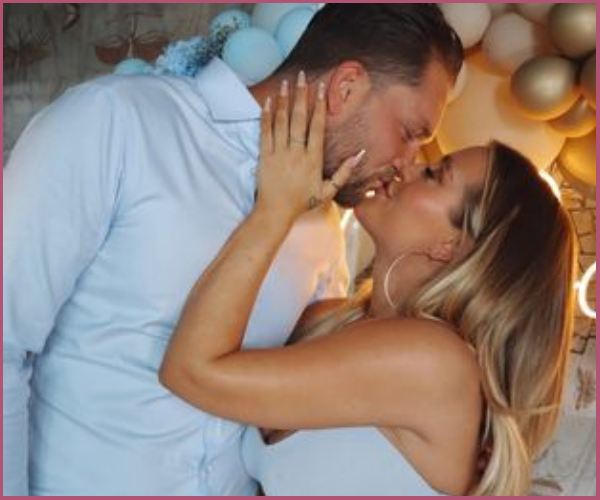 Their bundle of joy was pictured in a sweet black-and-white snap showing the child's torso and hands. Meanwhile, the newborn baby's parents are overjoyed to have welcomed their parenthood journey by giving birth to their first baby together.
Father Lewis also wrote over his Instagram stories with a baby emoji with his Tanologist founder, girlfriend Lottie Tomlinson celebrating the fatherhood journey saying,
"Very proud of you, we are both lucky to have you."
Lottie's younger sister Daisy shared a proud aunt message before she started a trend of Today is Auntie Day! Share Your babies. Adding a photo of her brother Louis Tomlinson's son Freddie, 6, and Lottie's newborn, The Elite model wrote,
"wow wow wow I have two beautiful nephews."
Also, ReadLottie Tomlinson Celebrates Her Lavish Baby Shower with Boyfriend Lewis Burton!
Lottie Tomlinson and Lewis Burton have found love in each other after losing their dearest one
Lottie Tomlinson reportedly started seeing former Tennis player and current model Lewis Burton in July 2020. It was after Lewis Burton lost his British TV presenter girlfriend Caroline Flack whom he sparked romance in August 2019.
Lewis who was mourning over the suicide of his beau met Lottie who lost her sister and mother. Lottie's sister Félicité, 18, had an accidental drug overdose causing her demise, three years after the death of her mother Johannah due to cancer.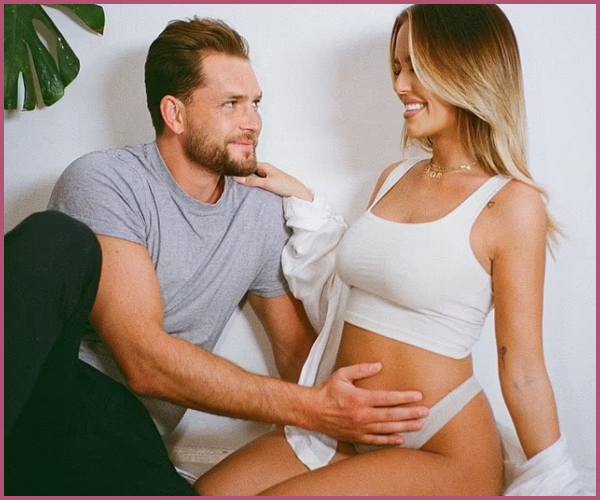 Having met with Lewis at a house party in May 2020 hosted by Caroline's close friend Lou Teasdale, 36, in the honor of the three months of the tragic passing. Their bond increased as they could rest their head on the other's shoulders as they both lost their loved ones.
Nearly, 2 years after being together romantically they were expecting a baby in February 2022. Though they are not engaged or married their bond is stronger than ever after their baby son hailed.
Also, Read Unseen Photos from the Baby Shower of Pregnant Ashley Greene!