Louise and Jamie Redknapp split! Is Daisy Lowe to be blamed or is it the 'Strictly Curse'-Click to know the details!
Former singer Louise Redknapp and English retired footballer Jamie Redknapp's 19-year-old marriage is in danger!
Louise and Jamie's marriage on the rocks!
It has been said that Louise has informed her friends that the couple has split. On the other side, Jamie too has told his pals that their marriage is over.
Louise had been on the 2016 'Strictly Come Dancing ' TV show on BBC One. She emerged as the runner-up on the dance competition show. Jamie blames her participation in the dancing show and her closeness to her Strictly co-stars, especially English fashion model Daisy Lowe for their strained relationships.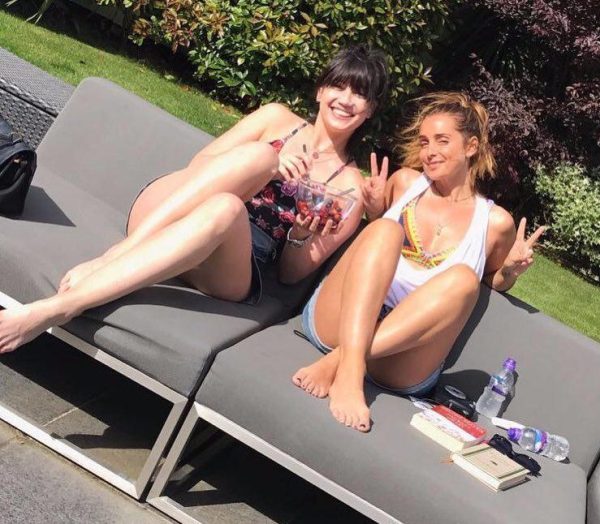 A source reportedly revealed to The Sun:
"Louise had become very close to her new friends from Strictly – they formed a real bond."
The source continued:
"That became even stronger on the tour where Louise became inseparable from Daisy. Louise ended up spending a lot more time away from home with Daisy and rediscovering her youth. "
The insider added:
"That was when Jamie first started confiding in very close friends that his marriage was in trouble."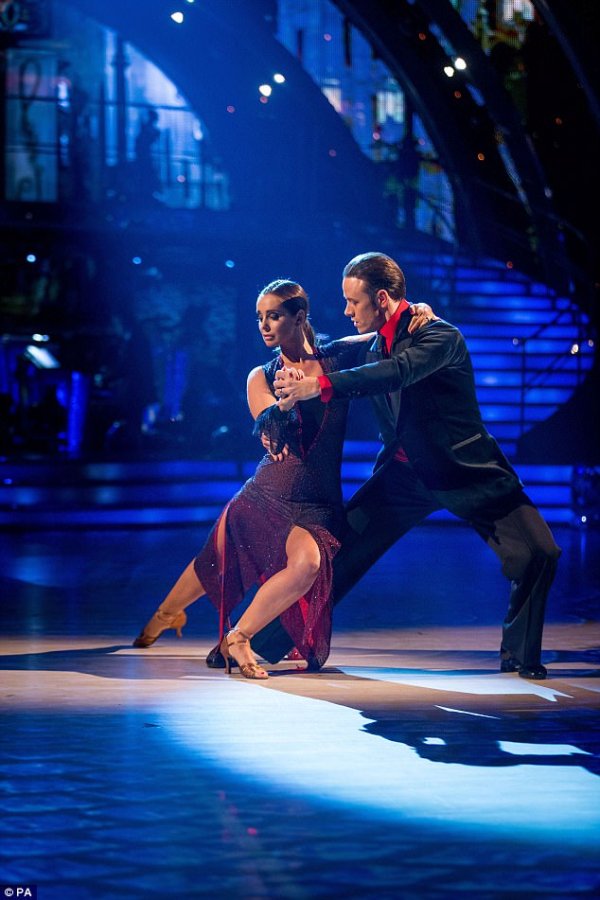 It has been said that Daisy Lowe had made Louise get back her youth and star power. Louise herself had revealed that Daisy gives a number of tips for improvement of her personality. While Louise is enjoying in Majorca with her sons, Jamie was filming for a show. He, however, canceled some interviews for the show promotion since he did not want to answer any questions related to his failing marriage.
How things unfolded in the last year and a half for the couple?
When Louise started with the dance show, she was very conscious of what she wears and does. She thought that what she does on the show would have an effect on her husband and children and she did not want to hurt them in any way. She was hesitant to wear seductive costumes for the dance show since she did not want to embarrass Jamie and her kids. She told MailOnline:
"I was like "I don't like this, I don't like this, can I not wear glitter?" That for me is going to be a hurdle in itself."
She also teased:
"I'll be in a short little number' dancing to her solo hit Naked by the end. "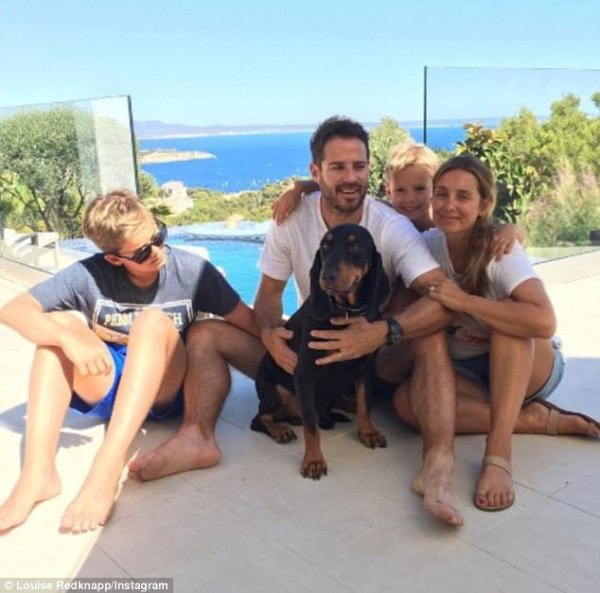 She had also told at that time:
"At the moment I'm being quite conservative. I'm getting older, there is a fine line, you still have to go out there and be real to yourself. I do have a child who's older. I'd hate to be out there feeling stupid and I'm respectful of Jamie, I don't want him to think 'What is my wife wearing?'"
Louise said:
"I'm really nervous about anything too revealing."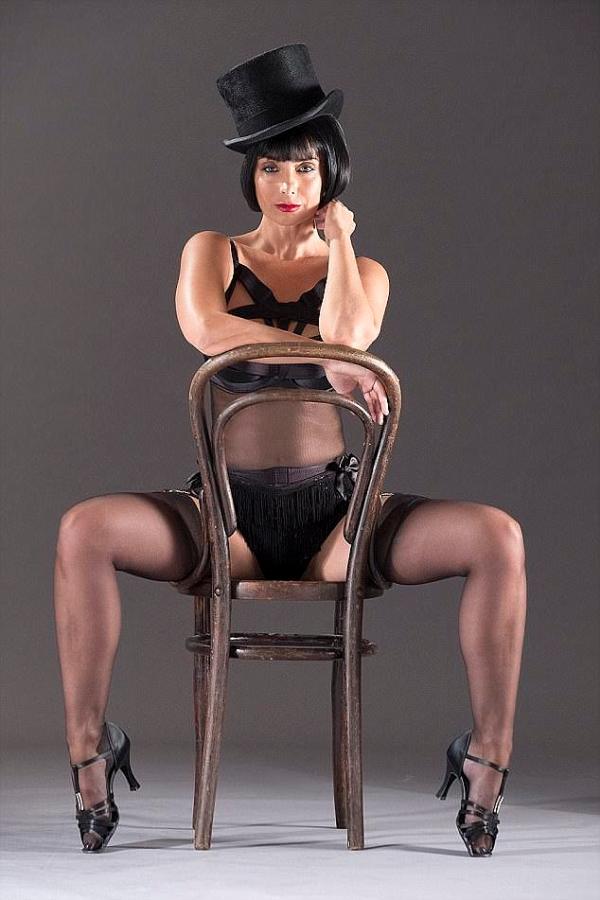 She was beginning to change. And the change has been drastic as can be seen for her new promotional look of Sally Bowles for 'Cabaret The Musical'. She has grabbed the lead role on stage. She also will be on a touring show due to which she will be away from home for three months. Talking about her this experience, Louise had disclosed to the Telegraph last month:
"For the first time in my life, I had to go for a real, proper audition and learn a script and act and put myself out there, for Rufus Norris at the National Theatre. It was one of the scariest things I've done, and the most intimidating,"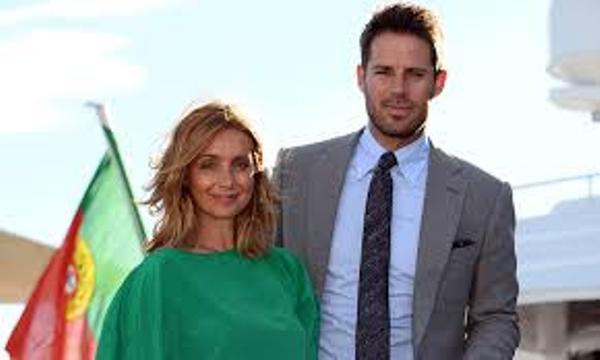 Also read New Love!! Jake Paul's Ex-girlfriend Alissa Violet Has Got The New Boyfriend None Other Than Fellow YouTuber Faze Banks; The Couple Publicly Announced Their Love In One Of The Video
Louise had suggested during the initial times on the dance show that her husband is extremely supportive of her. She had also said that the show has improved her relationship with her husband. She told:
"It takes me back to how we were twenty years ago when we first met, all the good things comes out of Strictly!"
And then this separation news comes! The source said that Jamie does not understand Louise's desire to break free.
On John Bishop's chat show, Lousie had said:
"I was Jamie Redknapp's wife for ten years. That's what I was known as. I don't mean that in a negative way, it's obviously amazing but there's a part of me that secretly enjoys just being Louise."
It is learned that the couple is trying to work through their 'marriage issues'.
The 'Strictly Curse' victims
This 'curse' is presumed to affect the stars who take part in the 'Strictly Come Dancing' dance show. It has been said that the 'curse' of the show leads to couple's breakups. Those 'cursed' include-
The professional dancer and winner, Joanne Clifton split from her real-life partner Joe Edward-Bader after the show. Daisy Lowe split from her boyfriend Bradley Wade due not being able to spend enough time together. TV presenter Natasha Kaplinsky and Brendan Cole came together after the 2004 show after breaking with their respective partners.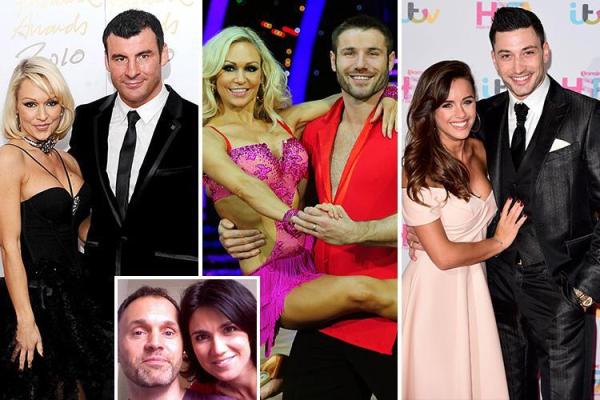 Also read Darius Campbell's multi-talents, his doctor parents, his Canadian ex-wife, and his several dates: Read it all here!
England rugby player Ben Cohen split from his wife and started dating his partner on the show, Kristina Rihanoff. English actress-model Georgia May Foote broke away from Sean Ward for dancer Giovanni Pernice. Italian dancer left her boyfriend for her show partner and actor Matt Di Angelo.
Flavia left Matt in 2010 and became close to her other dance partner Jimi Mistry whom she married in 2013. English TV presenter Rachel Riley left her husband and coupled up with dance partner, Pasha Kovalev. Hope this curse wanes off and there are no more relationship casualties!
Louise and Jamie's relationship after the divorce
On a podcast show, Louise admitted that her ex-husband Jamie is still her best friend even after the divorce. However, it is the opposite in the case of Jamie as he has dropped Louise from their venture, JFR Enterprises from the post of a director. The ex-couple were running the business from the past 16 years.
Short bio on Daisy Lowe
Daisy  Lowe is an English design display, actress, DJ Daisy who has demonstrated for publication photograph shoots, business publicizing efforts and at mold appears. More Bio…