Are Love After Lockup Daonte and Nicolle Married?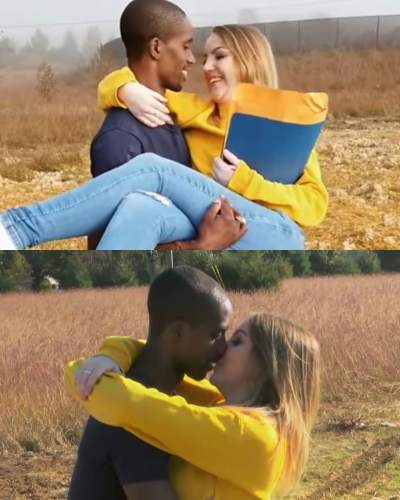 Daonte and Nicolle rose to fame after appearing on an American reality show, Love After Lockup. 
He is a self-proclaimed  hopeless romantic with "an extremely high sex drive."
In the new premiere of Love After Lockup, there is a big-time spoiler about their relationship. 
---
Love After Lockup Season 4 introduced Daonte and Nicolle on the show. The couple quickly won several hearts with their chemistry on the show. However, they always had confusion with their exact relationship status. Meanwhile, the recent premiere of the show shows a new milestone in their life shocking the audience. Though he has been unlucky in life, he hopes Nicolle will be someone who will be the answer to his dreams. Has the couple already tied the knot?
Are Daonte and Nicolle married?
There was a big-time spoiler in Love After Lockup history for their audience. In the new preview clips of the show, the audience will see Daonte and Nicolle walking down the aisle in their wedding. He is wearing a red velvet tuxedo while Nicolle is walking down the aisle in a white wedding gown. She is walking with a man whose face is blurred out. He also posted a picture of him in a tuxedo on his Facebook with the caption: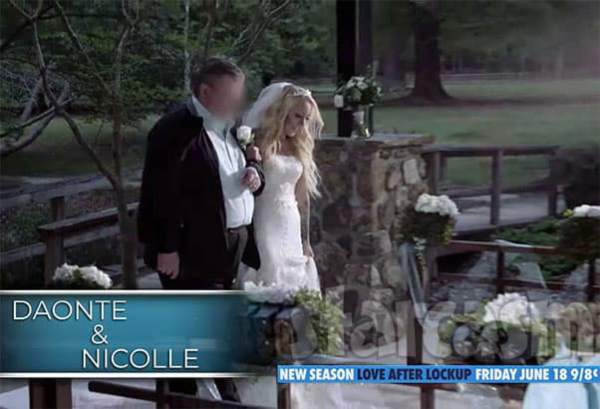 "Little did I know what I was actually about to walk into that particular day. But oh well I was still killing it, stay tuned "
However, the couple struggled for a while with their relationship status. When he thought they were engaged Nicolle confronted him revealed they are not. After the awkward moment aired on television, he went to Instagram revealed she thought the same.
A different love story
There is a unique story of the couple which makes fans wonder more about them. He fell in love with Nicolle after meeting her online. He also spent over $30,000 in one year on the incarcerated felon. However, after her release, she revealed she wants to stay with her mother and not him which left him disappointed. In one of the series, he shares screenshots trying to prove their engagement, however, he later realized she is not into him as he believed.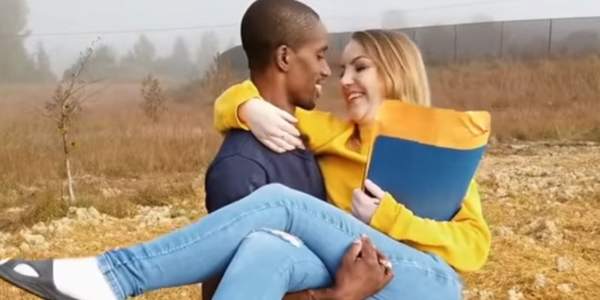 Many fans suspected he fell in Nicolle's mind games while she was locked up. Meanwhile, he presented his relationship with Nicolle in a completely different way than she saw it. With one of his Instagram posts, he also hinted at his possible break-up with Nicolle. But eventually, they made it work and they are now married. With the new season, the audience will see the couple grow close and how they eventually get married. Stay tuned for the new season of Love After Lockup.