Love Is In The Air!! From Finding Her Ring From Garbage To Giving A Lovely Tribute To Wife Vanessa, on Their Sixth Anniversary, Nick Lachey Totally Knows To Cherish And Pamper His Girl At The Level Best
There are many celebrities who have made their personal life an open book. We know almost everything about them. We admire the small things they do for their partner.
Likewise, some couple gives us the serious relationship goals. We sometimes learn from them about embracing our partner.
Going to the same way, NickLachey has again done something special for his wife Vanessa Lachey for their sixth anniversary. Moreover, some times back, he found his wife's lost ring from the garbage. He doesn't miss a single time to make his wife feel special.
So, what has he done now? Let's find out below: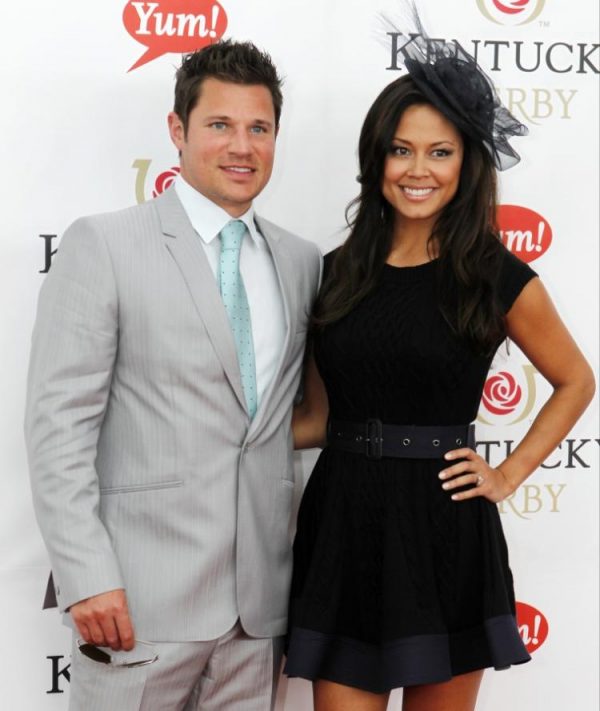 You may like to read Husband Nick Lachey Finds Something Very Special Thing Of His Wife In Garbage After She Lost It
Sweet tribute of Nick Lachey to his wife Vanessa Lacey on their sixth wedding anniversary
Nick Lachey prepared the sweet tribute to his wife Vanessa on the occasion of their six-year wedding anniversary.
Followingly, he shared a black and white snap of the pair, with the sweet caption which reads:
"Through all of the laughter, tears, triumphs, and challenges, you are my unconditional rock. I love you and our family more than you will ever know. Thanks for your patience, support, and love. Thanks for being you. Happy Anniversary!! #soulmate."
The lovebirds shared the rings on a clifftop overlooking the ocean on Necker Island in the Caribbean in June 2011. They dated for four years before their engagement November 2010.
The pair together is blessed with the three children — son Camden, 4, daughter Brooklyn, 2, and baby boy Phoenix, who was born in December.
Three kids under the age of 5, it would be kinda difficult for the duo to manage, isn't it? But for the surprise, Vanessa, previously talking to E!News, mentioned that her husband is a pro when it comes to parenting.
Followingly, she added:
"It's busy and it's chaotic but … it's what I've wanted and it's all I know right now and on top of all of that, I have the most amazing, supporting husband," 
Also read Nick Lachey Searches Through Garbage to Find Vanessa Lachey Wedding Ring
Moreover, she also revealed that her husband has 'dad-in-hands'. In addition, she mentioned:
"I 1000 percent know I couldn't have done this without him. And that's why I married the guy. It's a partnership."
Nick Lachey was previously married to Jessica Simpson for four years until their divorce in 2006.
More About Nick Lachey
Handsome Nick Lachey is singer, songwriter, actor, producer, and television personality from America. He garnered a lot of fame and popularity as a lead singer for multi-platinum selling boy band 98 Degrees. Moreover, he appeared, in reality, television series Newlyweds: Nick and Jessica with her ex-wife Jessica Simpson. See more bio…
More About Jessica Simpson
Jessica Simpson is an American singer, actress, business women, fashion empire entrepreneur, and a former MTV reality star. See more bio…