Love is in the air. The well-known public speaker, Bristol Palin is apparently no longer single!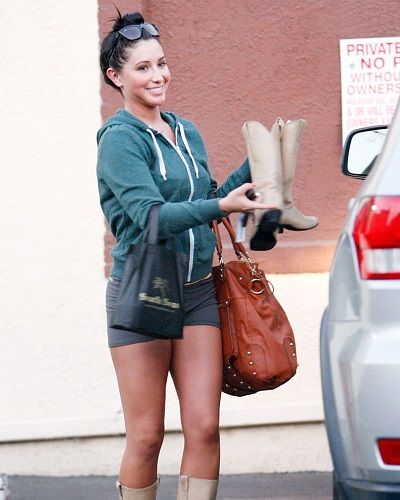 Bristol Palin has initiated her relationship with Janson Moore.
She had not made public whom she is dating after her divorce from her ex-husband, Dakota Meyer.
Palin is famous for competing in the fall 2010 season of Dancing with the Stars and even reached the finals.
Moreover, she could reach third place.
---
The new relationship made official
The star of the Team Mom OG has shared her relationship with Janson Moore by posting a loveable photo on Instagram recently. The happy couple was smiling and Moore had his arm around Bristol.
Janson Moore is a former quarterback for the Texas A&M football team. The photo posted was captioned with a heart-eyed emoji.
Similarly, there was also a comment by Palin's mother, former Alaska governor Palin,
"Okeyyyy!"
Her new sweetheart, Moore also shared the same picture. He captioned the photo with the bible verse 'James 1:17'. The caption read:
"Every good gift and every perfect gift is from above, and cometh down from the Father of lights, with whom is no variableness, neither shadow of turning."
Consequently, the talented celebrity seems not to get a negative impact because of her parent's divorce.
Also, read about No love between them anymore! South Korean actress Goo Hye-Sun is going to live cheerfully after her divorce with Anh Jae-Hyun!
Bristol Palin's previous divorce
This is the first relationship in which the 29-year-old is serious after her divorce from Dakota Meyer. She was earlier married to the 31-year-old veteran in the month of June 2016. Last summer, Palin said that she was single and self-partnered following her separation from Dakota Meyer.
Furthermore, Bristol Palin and Dakota Meyer share three children. Unfortunately, the duo split within their two years of married life. Their divorce was concluded in the month of August 2018.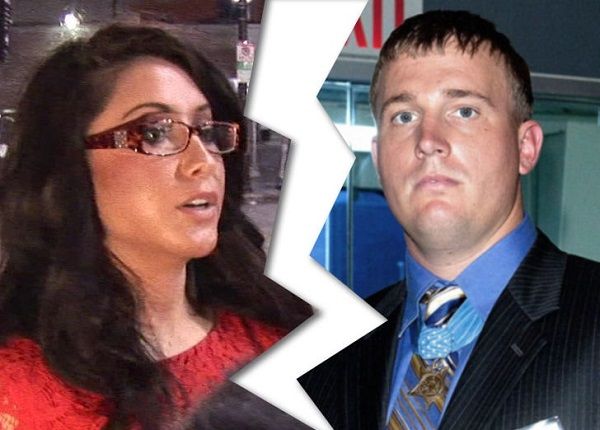 Nonetheless, the Dancing With The Stars contestant had confessed that she was not really ready to date anyone. It was the time when she was freshly divorced. Later on, she admitted that she was dealing with financial problems after the split.
Facts to know about Janson Moore
Janson Moore is a 24-year-old medical sales rep who was born in the place of Tyler, Texas. He then attended high school near Henderson, Texas.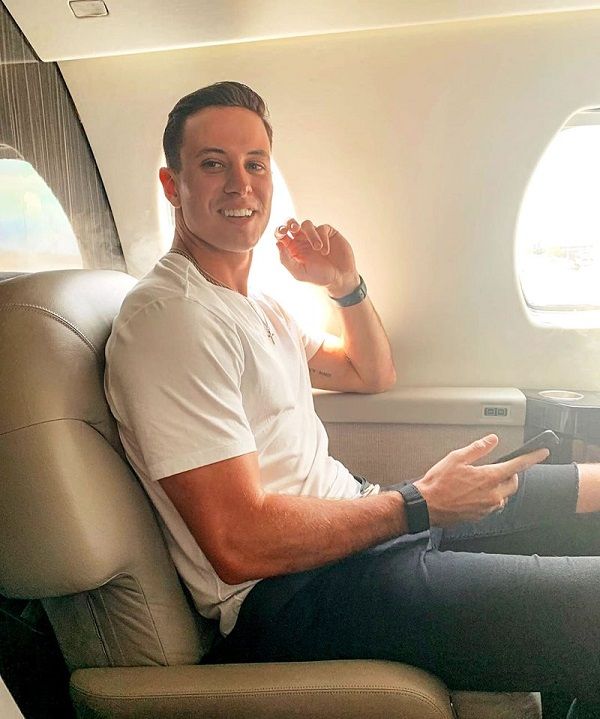 Moore was a decorated student-athlete. He is earning All-State and All-Rusk County awards in the year 2013.
The high school football career was quite impressive. His brilliant talent led him to the Texas A&M football team. He played quarterback until graduating from the school in 2016.
Moreover, Moore was previously married to Makenzie Housenfluck. Ultimately, they split in the month of May 2019. Their marriage could last only for eleven months. They officially divorced on the 6th of August.
Likewise, the American Former Football Player owns an adorable pup, Remington Mak Moore.
Also, read about Ben Affleck and Jennifer Garner still good friends after their divorce! Ben opens up about co-parenting with Garner! Ben currently dating?
Short Bio on Bristol Palin
The full name of Bristol Palin is Bristol Sheeran Marie Palin. The real estate agent was born on the 18th of October 1990. The birthplace of the celebrity is in Wasilla, Alaska. She was born to Todd and Sarah Palin.
In like manner, she was named "Bristol" for the Bristol Inn. It was the place where her mother Sara was employed; Bristol, Connecticut, the headquarters city of ESPN. Sarah Palin is expected to work in the headquarters city of ESPN. Her father grew up in the Bristol Bay area of Alaska.
Professionally, she is an American public speaker, reality television personality, and also real estate agent.
References: (usweekly, people)