Love is complicated! The girlfriend of Herbert Appleroth, CEO Ferrari Australia got him sacked for an extramarital affair and reconciles with him!
Relationships can get complicated! The glamorous girlfriend of CEO of Ferrari Australia, Herbert Appleroth came to know of his affair with a subordinate whom he impregnated. Her complaints to the company led to his sacking from Ferrari. Later, she accepted him back into his life!!!
Herbert Appleroth and his sacking from Ferrari Australia
The CEO of Ferrari Australia, Herbert Appleroth was dating Bahar Etminanm, who is also a big name. She is the founder and CEO of the lifestyle website Rescu.com.au. But Herbert, 47 had sexual relations with another woman who was a junior co-worker. She became pregnant with his child. On learning about her pregnancy, Herbert tried to convince her to abort the baby. But she refused and went ahead with her pregnancy. She gave birth to a son later on.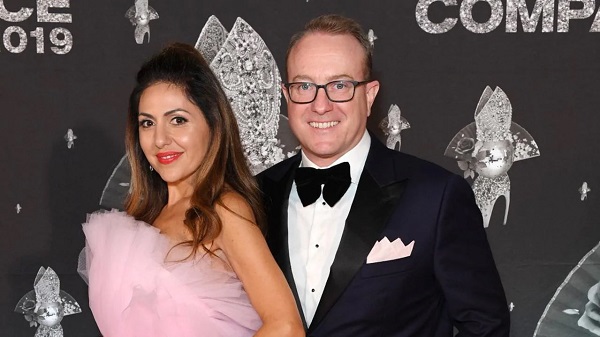 On learning about Herbert's infidelity and the resulting pregnancy and child, Bahar was furious. She went and revealed everything to Herbert's colleagues at Ferrari. Additionally, she told Ferrari President of the Far East & Middle East, Dieter Knechtel about it and questioned the culture prevailing in the company. The net result was that in October 2019, Herbert was asked to Ferrari offices and not return. As compensation, he was given five weeks' pay of his salary of $320,000.
Herbert files a case against the company
On 22 October, global executives told Herbert that they have lost confidence in his work as a CEO after his sexual relationship with a subordinate came to light. They also added that there have been complaints against him regarding his other 'inappropriate conduct towards staff members'. But Herbert states that it was a prevalent notorious act in the company for senior executives to have sexual relationships with junior staff. He added that his sex with the woman was a consensual one.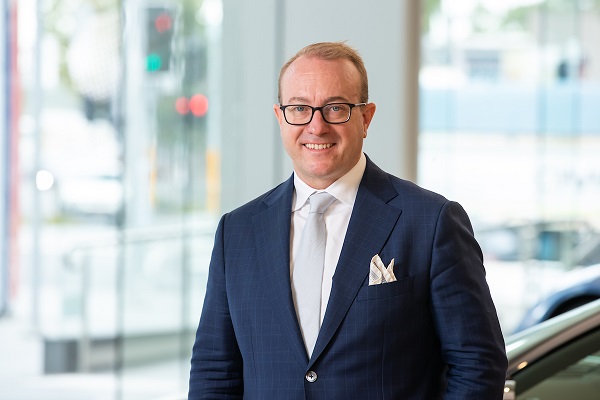 Herbert states that his acts are not inconsistent with what the seniors in the luxury car company are doing routinely. His documents filed in May 2020 named Maurizio Arrivabene, former principal of the Scuderia Ferrari Formula One Team as one who commonly has sex with his workers. He sought $3million in damages. But later, he took back the case in order to protect the privacy of his family, he said.
Herbert and his relationships
Ferrari CEO Herbert was dating the junior co-worker in 2016 and 2017. At the same time, he was in a relationship with Bahar. After the junior worker came back from her maternity leave, she alleged that Herbert has verbally abused her. He did not judge her performance fairly and therefore she is asking for compensation. But Herbert refutes these claims and said that the finance department handles her appraisal and that he is no one to interfere in it.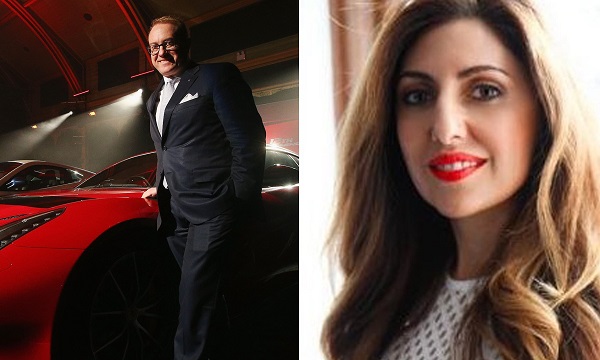 And now it is learned that Bahar and Herbert have since reconciled and restarted their relationship!!!
Herbert is the heir of the Aeroplane Jelly fortune, the company his great grandfather started. He had earlier stated that working at Ferrari was his passion. Talking about its culture, Ferrari has rejected any claims about its culture made by Herbert. It issued a statement which read:
'Ferrari rejects recent characterizations of its workplace culture. Ferrari is committed to fostering a diverse, equitable and inclusive workplace and community,' 

'Ferrari's workplace policies are clear, we do not condone or accept harassment or misconduct of any kind'. 
Also, read The complete details of the extramarital affair of NeNe Leakes with Rodney White!