Another 'Love Is Blind' couple Split! Danielle Ruhl has officially filed for divorce from Nick Thompson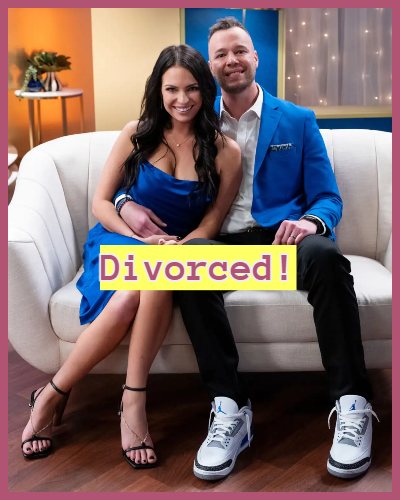 Danielle Ruhl and Nick Thompson instantly connected in the Netflix pods 'Love Is Blind' Season 2
The two also exchanged vows during the Love Is Blind season 2 finale where their nuptials televised
As of now, Danielle filed for divorce after year-long marriage
---
'Love Is Blind' star Danielle Ruhl and Nick Thompson are no longer a married couple!
The couple ended their year-long marriage, just a month ago they celebrated their one-year anniversary. On Monday, August 21, Danielle filed paperwork for divorce in Cook County Circuit Court in Illinois.
Well, a few weeks ago only Danielle revealed her and Nick's plans to redo their massive day i.e, their second marriage to each other in an interview with Us Weekly.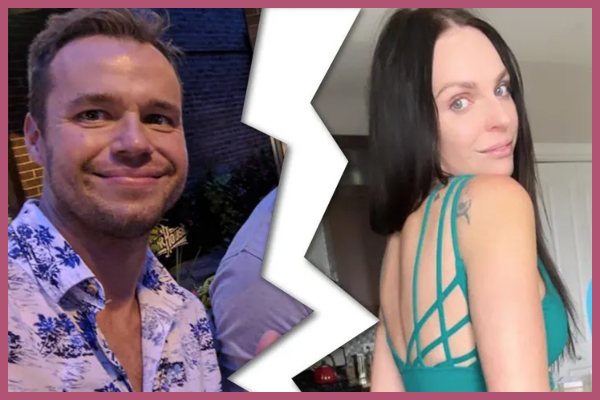 Also read "Shayne Jansen and Natalie Lee from 'Love Is Blind' are no more together! Dated 'multiple times' outside of the show"
She told the outlets she actually missed out on a bachelorette celebration and hoped to do so when the time was proper. In addition, she openly talked about their plans for a family.
However, the reason behind their divorce is yet to make announced.
Danielle Ruhl and Nick Thompson: Relationship Timeline
Danielle and Ruhl met in the Netflix pods 'Love Is Blind' season 2 where the two instantly connected and became the first season 2 pair to get engaged.
Similarly, the pair exchanged vows during the Love Is Blind season 2 finale where their nuptials were televised. Prior to their marriage, the couple went through several ups and downs in their relationship.
At some point in their relationship, they kept constantly getting into fights due to Danielle's insecurities and Nick's short temper from fighting over home decor to underwhelming responses to meeting their families.
Similarly, just a few days prior to their wedding, Nick began questioning if Danielle was ready to get married, and began urging her not to marry him.
Seeing many differences and issues in their relationship fans began noticing cracks in their relationship at that time. Also, they are not so sure about their decision to marry each other.
Several fans took to Twitter predicting that the couple's marriage would end in a "messy divorce".
One of their Fans tweeted at that time,
"Bruh Nick really said yes to Danielle either we missed their entire connection happening or Danielle is a cover bc all they did was argue. I was exhausted for them,"
Similarly, another penned,
"nick and danielle are about to come back on the reunion like "we filed for divorce bc i jokingly said omg danielle we have to wash the whites separately from the rest of the clothes and she thought i said i hate you,"
Well, the predictions come true as they are calling it quits.
Also read "Love Is Blind's Abhishek 'Shake' Chatterjee Has Gone Instagram Offical With New Girlfriend After Dramatic Split With Deepti! Who Is She?"