Love Island twins Jess and Eve Gale were Once Banned From Wearing Bikini Thongs!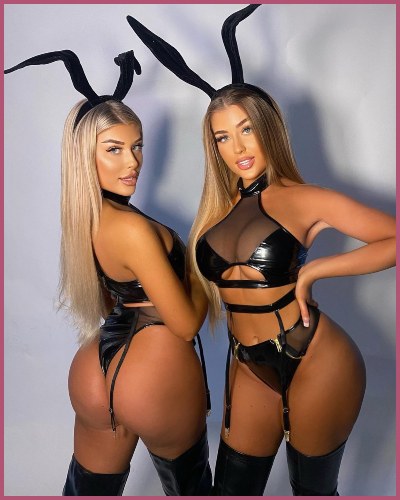 Love Island twins Jess and Eve Gale reveals an instance from their 2020 ITV banning of wearing bikini thongs.
ITV bosses have banned the Gale twins from wearing their most revealing bikinis during their time on the show.
Blonde bombshells participating in the 2020 winter version on ITV were given guidelines of what swimwear they can wear on their journey.
---
Love Island Twins Jess and Eve Gale were banned from wearing inappropriate bikinis on their 2020 winter show!
Was the Bikini Thongs of Jess and Eve Gale too revealing?
The blonde bombshells had a warning from Love Island producers for wearing bikinis they considered too racy on the show.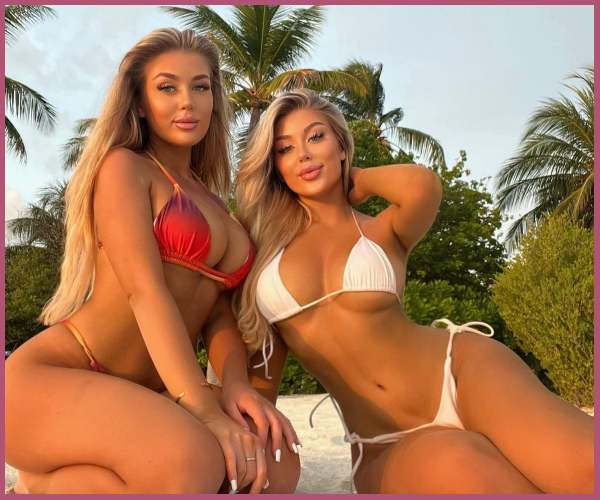 The ITV executives were in charge to stop and taking control of how much is appropriate for the show. Meanwhile the identical twins, 23 felt ITV was controlling their suitcases and they were unable to put on their favorite bikini pieces on the show.
Eve Gale told the Daily Star about her experience,
"I had that thong bikini that I wasn't allowed to wear and you weren't allowed to wear that Ann Summers one."
Jess Gale Comments on Bikini Thongs Banning
On further commenting the twin sister of Jess Gale cited,
"I had a bikini and it was the real thong one like the Oh Polly ones, it wasn't nude, but it was thong."
Meanwhile, the other sister Jess Gale added her insights on why ITV put the limitation and boundaries,
"I was wearing an Ann Summers one and because it's a family TV show they were like this is inappropriate."
Eve then interjected on being asked to wear a thick bikini set,
"Yeah, I had to change it to a tiny bit thicker."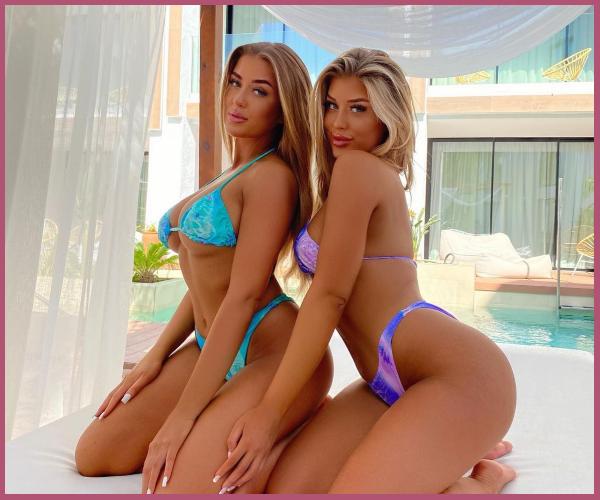 Also, Read Love Island star Georgia Harrison again dares to go braless while on a night out in London
Eve and Jess Gale recall their Love Island journey
Eve gale from Love Island on her journey recalled,
"We both had different experiences. Jess left during the final night, so she could leave with everyone at the end of the show with me, I did the walkout and then went straight into a room with the producers who debriefed because it was so intense."
Eve gale also was nostalgic about her quarantine period in South Africa, after she was kicked out of the villa saying,
"They actually let me sneak back in and see Jess for one last time, I was literally crying. I was a mess."
Also, Read Bennett Sipes on 'Love Island USA' Wedding, Age, Wife, Net Worth