Love Island's Elizabeth Weber emits a new confidence towards fame after she overcame the tragic loss of her close friend Meghan Edmonds!
Heartbreaks are painful. But sometimes this pain can successfully be converted into positive energy in another arena of life. It could lead to something really nice and wonderful. The same appears to be the case of Love Island USA star Elizabeth Weber.
She lost her close pal Meghan Edmonds when she was 19. After a period of anxiety and emotional weakness, Elizabeth braved it all and came out of it. She became confident and is looking for the same in her potential life partner.
Elizabeth Weber and her personal life
The Love Island USA star Elizabeth Weber is 24 now. She works as an advertising executive in New York City. But she was in Michigan during her early growing and developing years.
She studied at the State's University and has an outgoing personality. She credits all this to her big and crazy family. The extended family is huge and consists of three sisters and 30 cousins.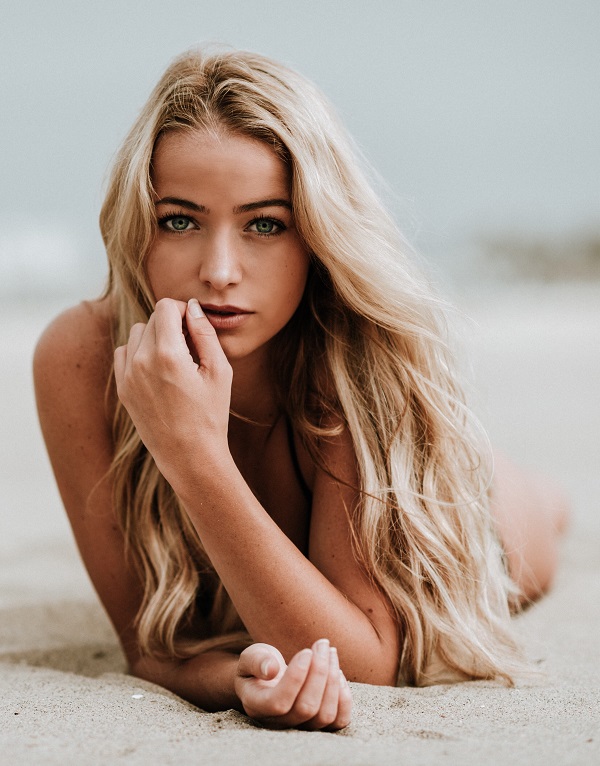 She is into modeling and is an influencer. Rebels Management represents her in the field of modeling. She already has more than 100.2k followers on her Instagram. After Elizabeth enters the villa, one of her sisters and her management company will take care of her social media.
This is because the Love Island contestants are cut off from the world once they are inside the villa which means that there will be no internet, no mobile phones, and no social media!
The personal tragedy which struck Elizabeth Weber
Elizabeth was 19 and had a close friendship with Meghan Edmonds. Meghan died suddenly on 11 July 2014. Elizabeth was heartbroken and truly devastated.
Elizabeth participated in a vigil held at Michigan University for Meghan. She lit sky lanterns in honor of the departed soul. Elizabeth had uploaded a picture of that moment on her Twitter handle and captioned it:
"Rest peacefully Megs."
This was, followed by a yellow heart.
rest peacefully Megs ? pic.twitter.com/b7Bl4rKJbZ

— Elizabeth Weber (@ewebzz) September 5, 2014
Elizabeth Weber and her ensuing mental problem
Elizabeth faced consequences of this loss and had anxiety issues in the next 12 months following the death of her friend. In 2015, she was even afraid to board a flight. She had an immense fear of the journey which she was taking just prior to that year Christmas. The Love Islander had tweeted at that time:
"Last minute flight booked and out of refills for the anxiety meds. Should be fun."
Elizabeth Weber and her new confidence
Elizabeth gradually overcame her anxiety and fears and became a confident person. She was on dating apps and not finding love there, she has now entered the villa of Love Island show. She seeks confidence in her potential suitor.
He should also be able to lift her up mentally and emotionally. Before entering the villa in Fiji, she spoke of her life motto:
"If it is something you want bad enough, then do everything you can to achieve it. Don't let things hold you back and don't be afraid to go after the things you want."
You may like to read:
David Hasselhoff marries Welsh model Hayley Roberts in Italy! Read about their dream wedding here!
Love Island has a new entrant, Chris Taylor! Chris' dad was once engaged to English actress Denise Welch!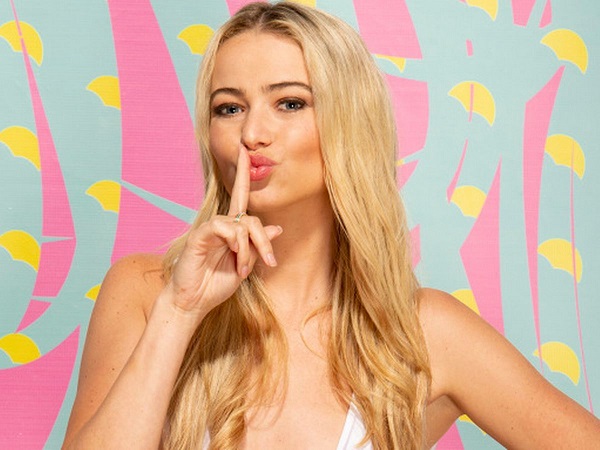 Elizabeth also wants a potential beau who can sing. The reason for this rather odd criterion is that her current biggest crush is singer Shawn Mendes.
Also read Singer Shawn Mendes reveals his female crush! Who is she?
Source: Mirror UK, Bustle