Love Island's Maura Higgins spotted with a mystery man! Has she split from her boyfriend Curtis Pritchard?
Love Island lass Maura Higgins was spotted with a mystery man. Has she split from boyfriend Curtis Pritchard? She had reported ill and did not do the club performance. But here, she was seen partying with the mystery guy and her sister Becki.
Maura Higgins and her new date
Reality TV actress Maura Higgins returned back to the UK from Ireland on Saturday 24 August 2019. Maura, 28 immediately posted on her social media:
"I'm back."
She was soon after spotted in a boozy night out with her sister Becki and this mystery blond man. The identity of this man could not be ascertained. Maura was puffing on a cigarette as she came out and stood outside Mahiki with the mystery man at around 3 a.m. This was in London's Mayfair area.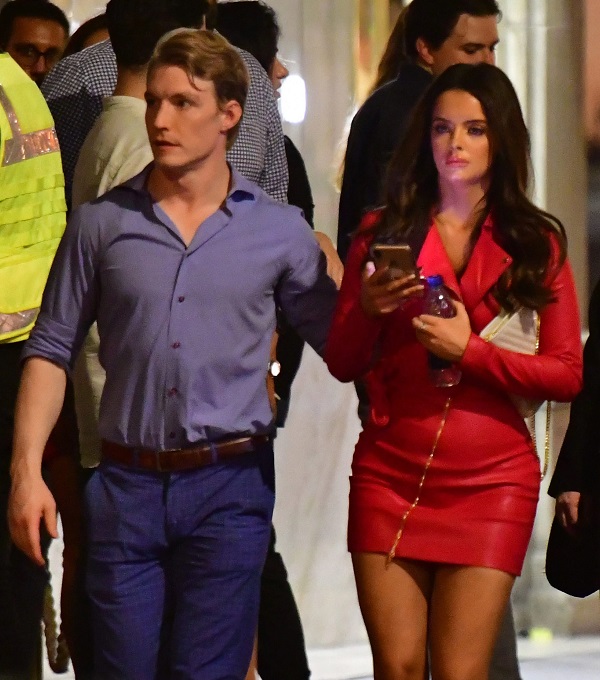 Her new man had placed his hand in the small of her back. As they stood in the street, he later placed his arm around her waist. Both of them were very close to each other. He seemed to be more than a friend to her. At one point of time, he even covered his hand over her face to prevent her from getting photographed by the paparazzi around.
Maura was wearing a sexy red-colored PVC outfit which had a zip in the front. Her feet were covered in silver heels. Her mystery man was in a light blue shirt with checked trousers and white sneakers. Both left the restaurant together. Maura had a phone and a small water bottle in her hand and climbed into a minicab. The white purse she had tucked onto her side. So where was her boyfriend Curtis Pritchard?
Curtis Pritchard and his whereabouts
Maura has not been sighted with her boyfriend Curtis for many days now. Her fans were wondering whether all is well between them or not. There is a mystery surrounding her relationship with Curtis. Have they split? Her presence with some other guy provides a hint that she has probably broken off with Curtis.
Maura had first met her sister Becki in London where they went to the fancy STK steakhouse. Later they went to Mahiki for cocktails. Maura had also posted a picture of herself in Mahiki. At around the same time, Curtis had uploaded a picture in which he informed his fans that he was at his mother's place and helping her dig up a tree.
And though viewers have not seen Maura and Curtis around and together for many days now, Curtis did put a comment on one of her selfie posts 11 hours after she uploaded it. He wrote:
"Wow you look incredible."
Curtis after the show Love Island had been moving non-stop. He first went to Britain and then Mallorca at Gringos Bingo. Here the ballroom dancer brought a girl up for a stage dance.
Click to read more about Love Island's Elizabeth Weber emits new confidence towards fame after she overcame the tragic loss of her close friend Meghan Edmonds!
Fans and their comments
After Maura uploaded a selfie of herself inside Mahiki, fans began to ask her about Curtis. One fan commented:
"Whats happened to Curtis 😢."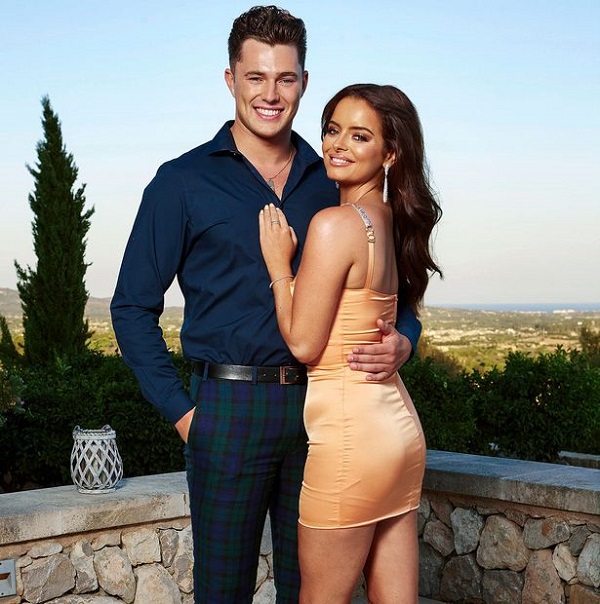 Another fan wrote:
"Please tell me are you still with Curtis Maura? Because you two are one of my favorite couples."
A third asked:
"Have u and Curtis split?"
Source: The Sun UK