Love, Marriage and Divorce of a celeb Brooke Sealey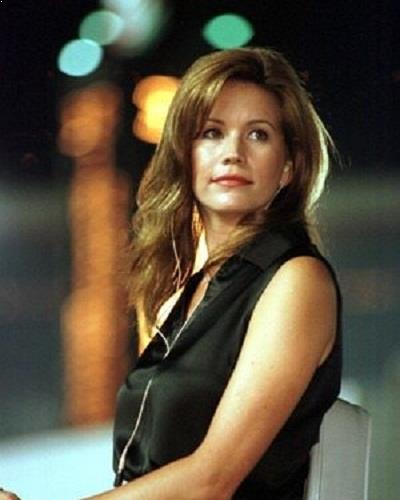 Brooke Sealey is not only a former Miss Winston reputation.
But also known for her expensive divorce in the history of the sport.
---
Brooke, famous for
Previously, she was in a relationship with Philip Wegner but due to some reasons, their relationship couldn't last for long which eventually led them to separate.
After onwards, she started seeing Nascar racer, Jeff Gordon. They used to date secretly because of the rule that discourages them from being together romantically.
Sealey said,
"He came up to me at Daytona and he asked me to go eat lunch. His voice was quivering. He was real nervous."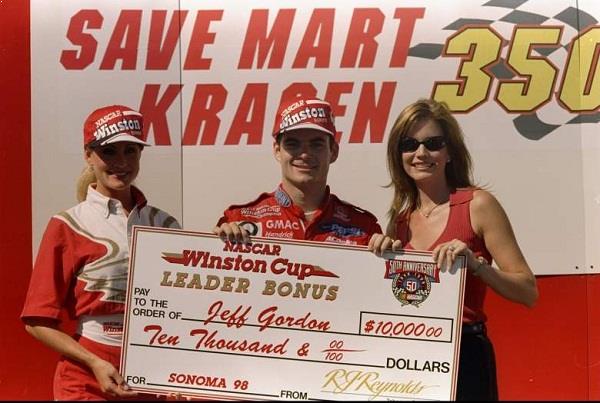 Married Gordon
The couple first met in February 1993 and without wasting any further time the couple got married in the year of 1994. Gordon proposed Sealey at the 1994 Daytona 500 in February. They were once the most amorous lovebirds of Nascar.
When asked how he felt while proposing to her, he said,
"I was so nervous I went to the bathroom five times. I was trying to get the ring just right. It was in my pocket."
But, even after being in a married relationship for like eight years, she filed for divorce which turned out to be the most expensive one in the sport's history.
She demanded to have an airplane, periodic use of the couple's boats, two cars, and alimony and after multiple battles and lawsuits, their divorce came in a settlement of $15.3 million.
Also read Jeff Gordon revealed his marital life with his second wife, who is the former actress and supermodel Ingrid Vandebosch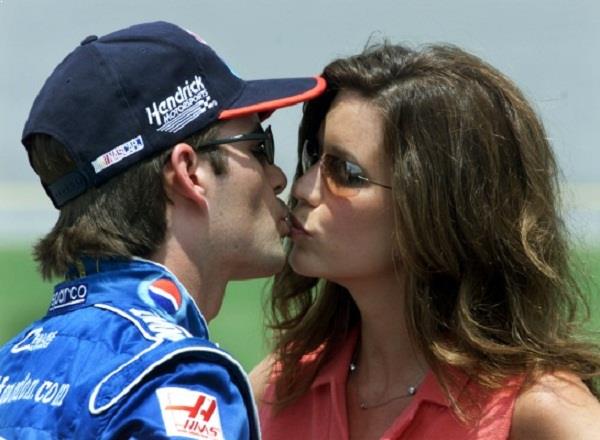 "Brooke and I had a high-profile relationship and we had to. We got a lot of attention and we had to adjust our lives and what we did and how we went about it because of that."
Child's name dispute between her two exes
Although they didn't have any children in their married relationship, Sealey has one child with James Dixon II whom she gave the last name of Gordon.
In the custody dispute, Gordon's attorney stated it was inappropriate for the child to be given Gordon's last name since he is not the father of the child.
Afterward, Jeff Gordon married a supermodel and actress Ingrid Vandebosch with whom he has two children, Ella Sophia, and Leo Benjamin.
Brooke Sealey married former South Carolina gubernatorial candidate, Mullins Mcleod.
Gorden married to Ingrid Vandebosch
As well has Gorden is a married man to Ingrid Vandebosch, a former supermodel, and actress.
The two met in 2002 through mutual friends and were married four years later in a private ceremony in Mexico.
They have two kids, Ella Sophia, and Leo Benjamin, together, who often makes appearances at Gordon's races. They are 10 and 7 years old, respectively, and are already racing quarter midgets just like dad.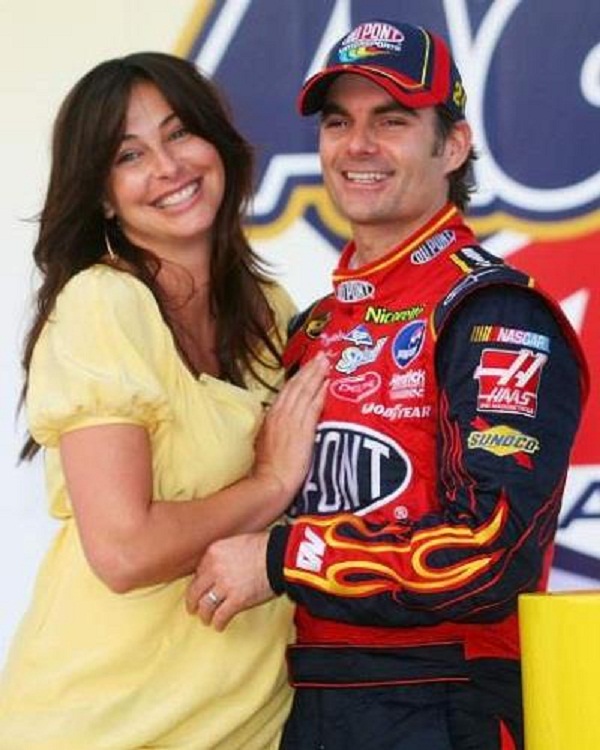 You may like to read NASCAR racing car driver Jeff Gordon discloses that NASCAR was neither his first nor second career choice! "It just happened"
Short bio on Brooke Sealey
Winston –born Brooke Sealey is a Miss Winston model who greets drivers in Victory Lane. She is also mostly known as the ex-wife of car racer Jeff Gordon. She is also a former Miss Winston. See more bio…