The love story of a hometown girl Doreen Lioy who loved and married the dreaded criminal from LA, Richard Ramirez!
Doreen Lioy, the hometown girl from Burbank in California gained fame when she got engaged and later married the serial killer Richard Ramirez. She was struck by his 'vulnerability' (as she said) when she watched him on TV after his arrest in 1985.
Her love affair with the criminal had attracted a lot of media attention but eventually, things became silent and they were no more together. So what happened that led to this split?
Why she was not around when Richard died in 2013? There are a lot of speculations around this. Read on to find the answers.
Who was Richard Ramirez? Know about his heinous crimes
Richard Ramirez was a habitual offender. He was caught for several drug-related and other minor offenses. A nine-year-old girl was found dead hanging from a pipe after being raped and beaten up.
Around the same time, there were several home invasion crimes and murders reported around California. This was in 1984 and the police could not pinpoint the murderer and the media had dubbed him Night Stalker.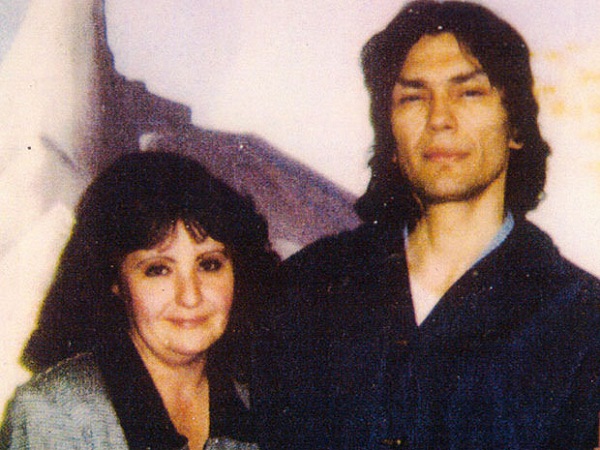 It was one year later that a fingerprint left in a stolen car led to Richard's name coming up as the suspected criminal. His previous mug shot was released to the public.
On 30 August 1985, Richard went to meet his brother in Tuscon, Arizona, and not finding him returned to LA the next day when people recognized him through the picture released in the press and on TV. They chased him before catching and holding him down. He was handed over to the police.
You may also like to read The scandalous affair and marriage of Judy Finnigan and Richard Madeley!
Richard Ramirez gets a wide fan base
After his pictures came up in several media outlets, he soon gathered several fans and many used to visit him in prison. Doreen Lioy was his die-hard fan and she wrote him more than 75 letters in 11 years.
In 1988, Richard proposed to her and in 1989, he was convicted of charges which included 13 counts of murder, 5 attempted murders, 14 burglaries, and 11 sexual assaults. He was sentenced to die in a gas chamber in California.
Doreen Lioy and her statements to the press and on TV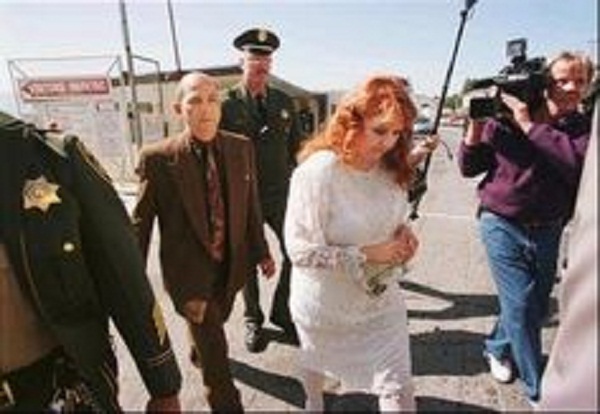 Doreen said he was innocent and started giving press statements and appearing on TV. She also was part of shows and documentary films made on Richard such as Biography and "THS Investigates: Love Behind Bars" respectively.
Doreen was the editor of a magazine and used her position to speak against his execution. She also stated that she would commit suicide if he is executed. She even wrote a biography on him.
On 3 October 1996, they married at California's San Quentin State Prison.
Doreen Lioy distances herself from Richard Ramirez
Doreen who was active initially slowly began to disappear from the limelight. The couple gradually drifted apart and split. The exact reason for this is not known. Some believe that it was his confirmed link with the 9-year-old's murder that led to her distancing herself from him.
Others state that his lack of remorse for the murders he did was the reason. While others believe that it might be because Richard was diagnosed with hepatitis C infection which could get transmitted to her. Or was it something he told that none of the people knew? No one knows.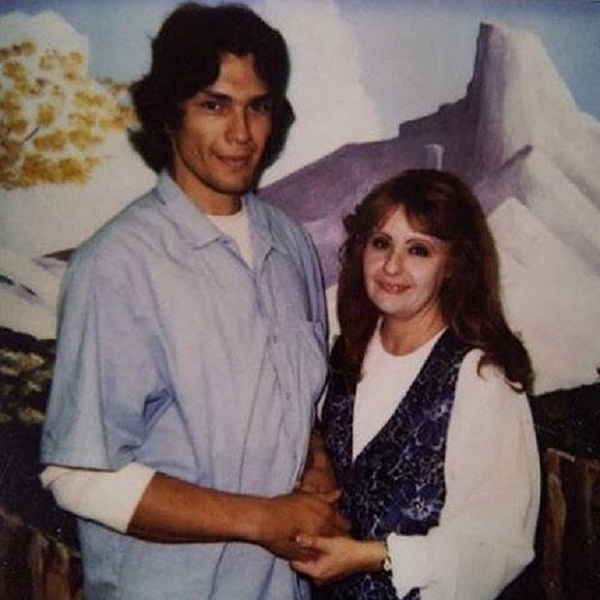 The separation and Richard's death
Whatever the cause, Doreen and Richard separated and there is no news of her ever since.  Richard died in 2013 at the Marin General Hospital due to complications of B-cell lymphoma and he also was suffering from chronic liver failure due to hepatitis C infection.
He was 53 at the time of his death and Doreen Lioy did not come even to claim his body, which was ultimately cremated by the state authorities.
Also read Donald Trump forgives former Arizona Sheriff Joe Arpaio for his criminal contempt!
Source: affairpost.com, CNN, bustle