Sizzling love story of 'Teen Mom' cast Catelynn Baltierra and Tyler Baltierra!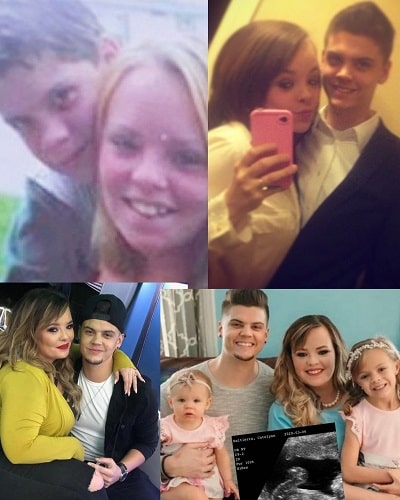 Catelynn Baltierra and Tyler Baltierra have been dating since seventh grade
They have three children together and welcomed their first child at the age of 16
They have been together through thick and thins
Catelynn and Tyler married in 2o15
---
A perfect couple goes through all the ups and downs of life together but still stands strong together. The most ideal example of a perfect couple is hands down Catelynn Baltierra and Tyler Baltierra.
Here are the juicy things about their relationship which you may want to keep note of.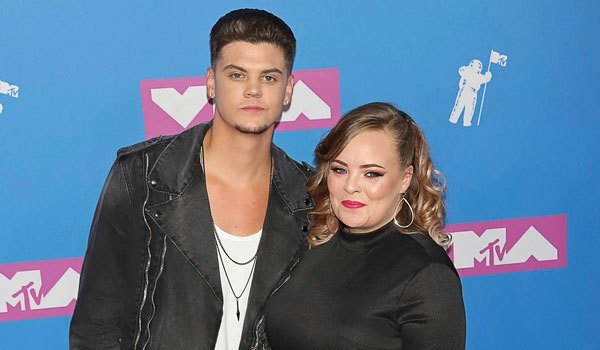 How did it all begin?
Catelynn Baltierra and Tyler Baltierra were your typical high school kids until seventh grade when things changed. They were in the same music class in seventh grade and they caught each other's attention. However, Tyler was the one who proposed to her two times once in 2010 and again in 2013. Tyler revealed,
"We met in 7th grade music class. Cate had blonde hair with pink highlights & a shirt that said 'I'm with the drummer'. I had hair down to my shoulders & Tripp pants from hot topic. That summer of 7/15/06, 2 wild kids fell in love & nobody said they would last,"
They became very close to each other, not just that their parents had their own love story. Tyler's father Butch married Catelynn's mother April. Wait what? Won't it make them step-siblings!!!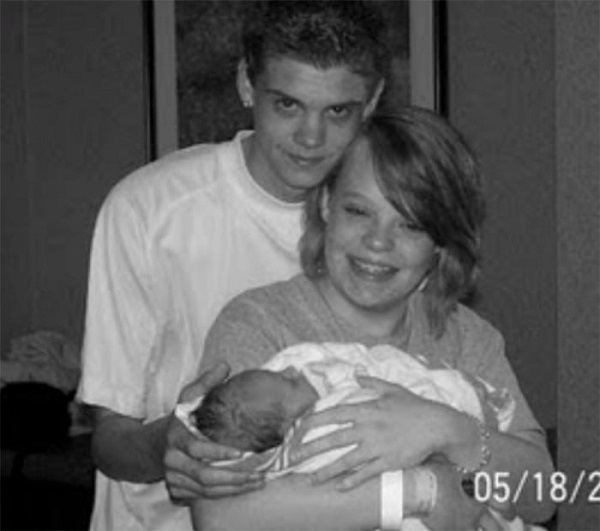 Also read Are Kristen Ramos And Julian Allen From Temptation Island Still Together? Here Is A Update In Their Relationship!
First pregnancy
But their parents ended their love story by divorcing in the year 2013.
When Catelynn turned 16 she found out that she was pregnant. Herself being a teenager, it became quite difficult for her and they decided they would place their future daughter for adoption.
In March 2009, they met the adoptive parents of their unborn child. In May 2009, Carolyn aka Carly was born but she was sent to Brandon and Teresa. All of these were broadcasted on the show 16 and Pregnant which they were a part of. Catelynn talked about the adoption and said,
"MTV really did it with my episode of 16 & Pregnant because it just showed the reality of adoption and it kind of ended some of the stigmas. It was scary to do [the show] also, because I mean, me myself, I was learning about adoption through that process, as I was going through it."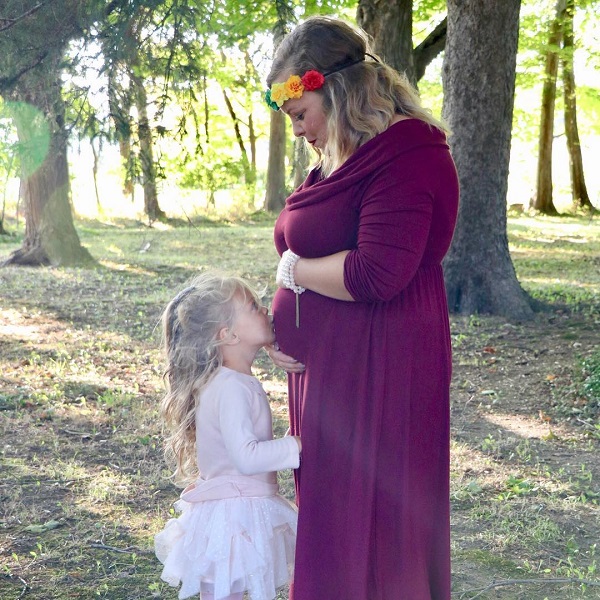 On 1st January 2015, she gave birth to another daughter Novalee Reign. Lastly, their third child daughter Vaeda Luma on 21st February 2019. In December 2020, she suffered a tragic miscarriage. They have been together during the hard times of miscarriage and Catelynn's mental health journey.
The on-and-off relationship of Catelynn Baltierra and Tyler Baltierra
It was not always sunshine for Catelynn Baltierra and Tyler Baltierra as the couple has split multiple times. When Tyler proposed to her in the first season of Teen Mom, she accepted it but they ended their relation soon after. When they broke up Tyler found out that Catelynn had hooked up with her ex and was shattered due to her infidelity. But they got back together.
In July 2014, they ended their relationship as Tyler thought he would end up in a rut if they get married. He said,
"The more I think about it, the more it's like she de-motivates me. She's not motivated to do things herself. She's not independent. She'd probably never admit it, but I feel like sometimes she puts up with me."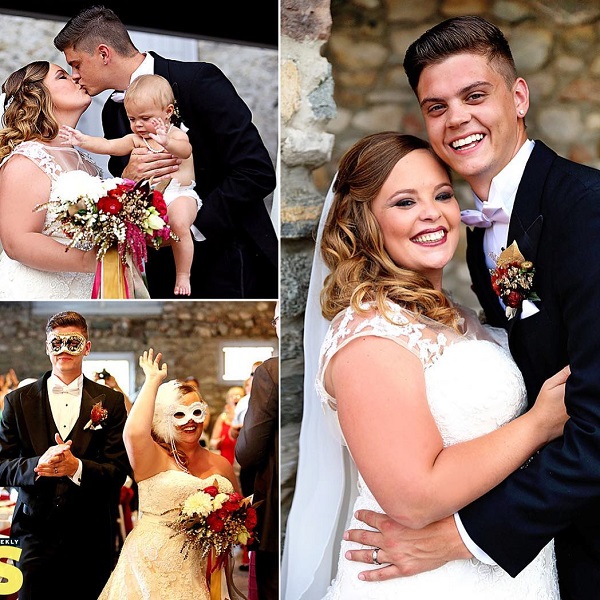 In 2014, Tyler proposed to her again with a new engagement ring.
Also read Relationship Of Holly Madison With Kendra Wilkinson And Bridget Marquardt Explained!
The grand wedding
After almost a decade of dating, they decided to marry and in August 2015 they walked down the aisle at the Castle Farms venue in Michigan in front of 154 guests. They wrote vows for each other.