Luca Zidane is dating Marina Muntaner who is the ex-girlfriend of Marco Asensio!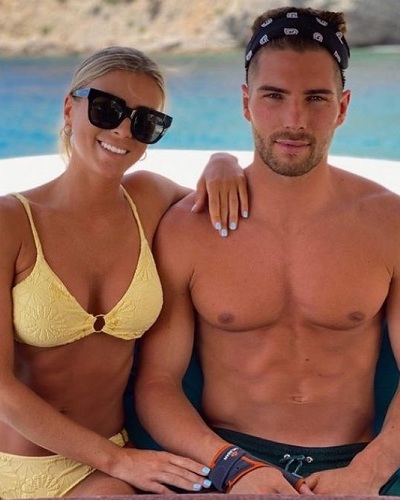 Luca Zidane, the son of Real Madrid coach, Zinedine Zidane is dating Marina Muntaner.
Marina is the ex-girlfriend of Real Madrid star Marco Asensio.
There was an Instagram picture of the two looking cozy with each other.
The attacking midfielder Marco may find this rather awkward.
---
Luca Zidane and Marina Muntaner-the new relationship
There are reports now that Luca Zidane, the son of Zinedine Zidane is in a relationship with Marina Muntaner. Marina was formerly the girlfriend of Real Madrid attacking midfielder Marco Asensio.
Now Marco might be finding this rather unusual since Marina has not got involved with the son of his boss. It is in the same circle.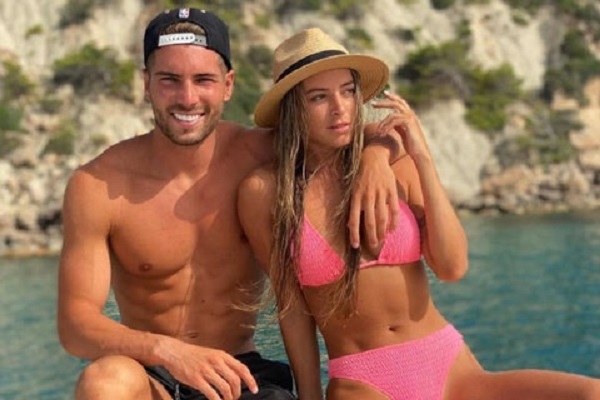 There are some pictures on Instagram of the new couple on the block. In these pictures, the two are appearing close to each other and very cozy and comfortable in each other's company. It is more than friendship there.
It is not sure how Marco has reacted to the news. Also, it would be quite an awkward situation for him when he comes face-to-face with Luca Zidane and Marina together as a couple. This can happen during parties or professional occasions since Luca is from his boss' family.
Marco Asensio and his life and career
Marco is a Spanish football player aged 24. His father is Spanish while his mother is Dutch. His mother Maria Willemsen is not more.
She died of cancer when Marco was just 15 years of age. Marco had some knee issues when he was small and they decreased during his teen years.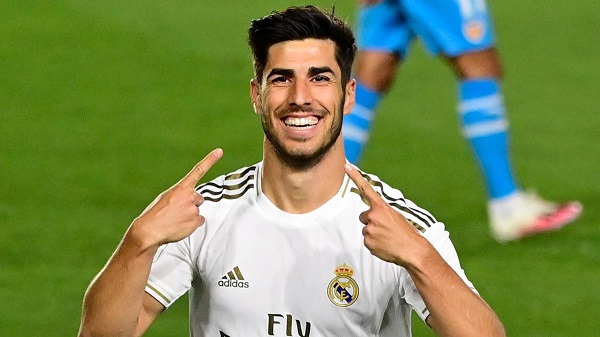 In 2013-2014, he made his debut with Mallorca's reserves. In 2014, he scored his first professional goal. The same year, Real Madrid signed him. He has played international games. His father and elder brother are also football players. He dedicated his first goal celebration at the 2017 Champions League final to his family and said:
"I told them that if I scored then I'd run to where they were. I knew where they were and that is what I did."
Luca Zidane and his personal life
Besides being the son of Real Madrid coach, Zinedine Zidane, Luca is also a footballer himself. He is 22 and hails from France. He is now a goalkeeper for Rayo Vallecano. He is second in birth order and has three more brothers. All of them including his father are in the same field. Their mother is Veronique Fernández. He had joined the youth academy of Real Madrid in 2004 when he was just 6 years of age. He has worked his way up the team and is now their goalkeeper. It was in the 2017-2018 season that he professionally debuted for Real Madrid.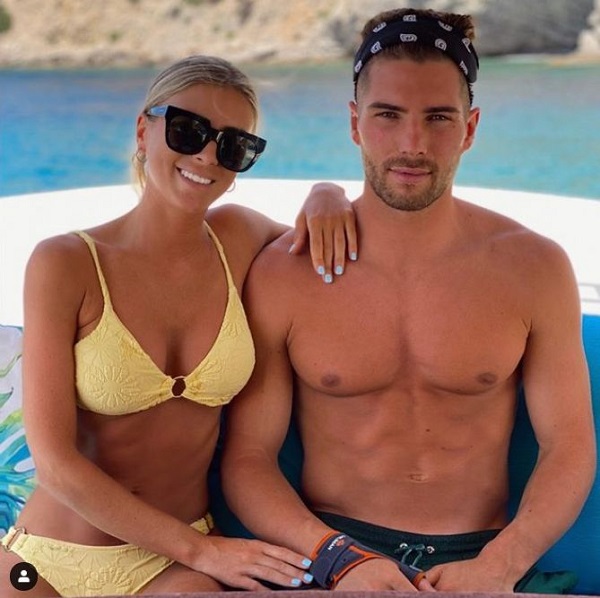 Prior to his relationship with Marina, Luca was having a girlfriend named Charlotte de Froment. The couple was seen hanging out in public places together.
Besides, she was also there on his social media and Instagram pages. But they split somewhere along the way and he is now with Marina.
For the complete bio of Luca Zidane, click here