Who is Lucas Jade Zumann? Insight on his relationship with girlfriend Shannon Sullivan, age, social media, biography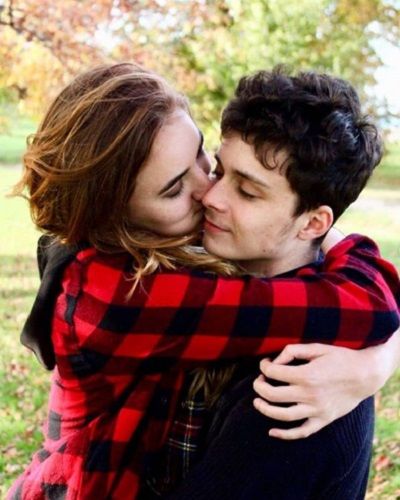 Lucas Jade Zumann is an American actor. Lucas has played in films like Sinister 2, Thrill Ride, 20th Century Women, Every Day, To The Stars, and Dr. Bird's Advice For Sad Poets. His TV roles include Sense8, Chicago Fire, and Anne with an E.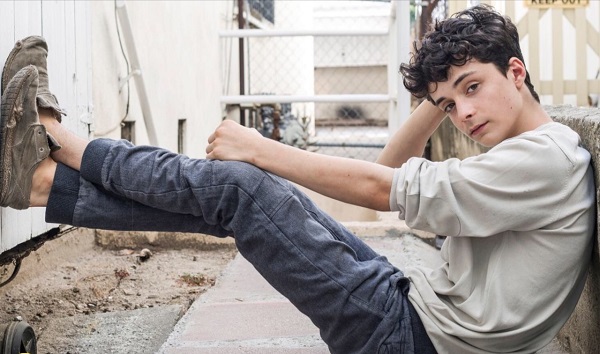 He played Gilbert Blythe in the show Anne with an E. He is one of the main characters and the love interest of the main character Anne Shirley-Cuthbert.
Zumann made his motion picture debut in Blumhouse Production's Sinister 2, after having just completed a role in the groundbreaking, global Netflix production Sense8.
Lucas Jade Zumann and girlfriend Shannon Sullivan
Lucas Jade Zumann is currently dating Shannon Sullivan. They starting dating in July 2018. Sullivan is a YouTuber with more than 114k subscribers on YouTube. Her boyfriend Lucas also makes appearances on her YouTube videos. She made a video teaching him Spanish.
Sullivan makes videos in Spanish. She revealed that she used to visit her boyfriend at his shoot in the series Anne With an E. She was not allowed during the shooting but used to wait for him outside.
They made a car vlog where Lucas and Shannon discussed how she feels when Lucas and her relationship are compared to his relationship with his reel life lover Amybeth McNulty.
Shannon revealed that she does not feel good when she is compared with Amybeth. On 2nd October 2019, he posted her picture and wrote,
"Building our home together has been one of the best experiences of my life.. despite all those little roaches."
Also read Insight on Mark Cuevas age, new girlfriend, breakup with Jessica Batten, social media, biography
What is the age of Lucas Jade Zumann?
Lucas Jade Zumann was born on 12th December 2000 in Chicago, Illinois, US. He is 19 years old at present. He is the son of Matthew Zumann and Jennifer Zumann. Similarly, he is the eldest of four children.
On 14th May 2017, he wished his mothers on Mother's Day,
"Happy Mother's Day! Thanks for putting up with me for 16 years!"
Zumann attended Hebrew School which is a Jewish equivalent of Sunday School. After that, he attended Waters Elementary School and when he was in fifth grade he moved to the Chicago Waldorf School till eight grade. Again, he returned to study Chicago for twelfth grade.  He also attended public high school and was homeschooled.
Zumann was introduced to the performing arts in a 2012 Chicago production of Lionel Bart's classic stage musical "Oliver" presented by the Light Opera Works. His hobbies are photography, filmmaking, playing guitar, aerial arts, martial arts, and Parkour.
Fans not happy with Lucas
After Lucas Jade Zumann and his girlfriend, Shannon Sullivan posted the car vlog. Fans thought that he was disrespectful to Amybeth. He aggressively kissed Shannon which his fans thought was not necessary. Since then, the fan has made videos of him being disrespectful to Amy.
Some fans commented that they disliked him as a person as he was very different from his role in Anne with an E.
Also read Fans roasting Camila Cabello and her boyfriend Shawn Mendes for recent pictures! Who are Cabello's ex-boyfriends?
Lucas Jade Zumann on social media
Lucas Jade Zumann has more than 2.8 million followers on Instagram. He is following Instagram personalities like Jessica Barden, Neil deGrasse Tyson, Shaun King, Cobie Smulders, Max Greenfield, Jake Johnson, Mason Ray, Makenzie Raine, Kate Mulgrew, and others. On 13th October 2016, he posted about 20th Century Women with his cast member in Hampton International Film Festival. He wrote,
"Having an amazing time on press tour for 20th Century Women, this photo is from the Hampton International Film Festival. And Follow me on Twitter."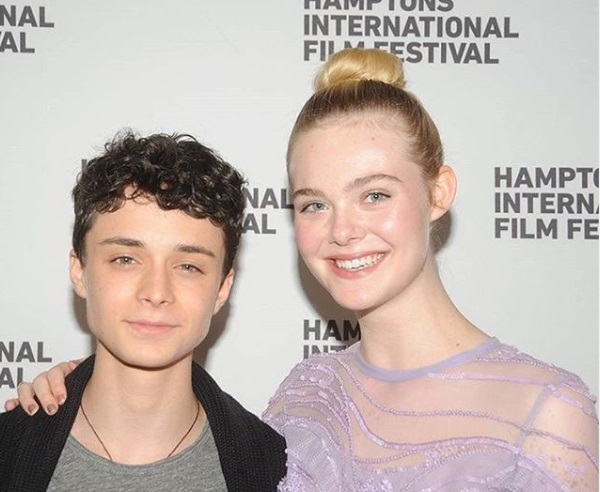 His first Instagram post was on 26th August 2015. He has made more than 100 posts. He posts pictures of his girlfriend on Instagram. On his Twitter account, he has more than 101.6k followers. Lucas joined Twitter in August 2016. He has not Tweeted anything since July 2018.