Luck Voltia- Black Clover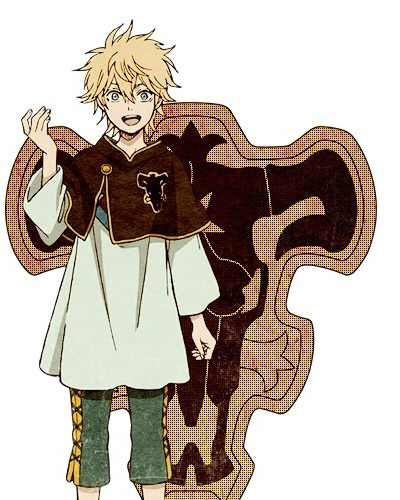 Who is Luck Voltia?
Luck Voltia is a fictional character of the Japanese Manga and Anime series, Black Clover. Voltia is the supporting protagonist of the anime renowned as a member of Black Bulls.
Also, he happens to be the 5th Class Junior Magic Knight of Royal Knight Squads. Besides that, he also happens to the magic knight of the Kingdom.
Know the Voice Artist of Luck Voltia
– The Japanese Voice behind the character, Luck Voltia is Ayumu Murase. The voice artist won the 10th Seiyu Awards under the category the Best Male Rookie. He is popular as the Manabu Ogiwara of the anime series, Noragami, and Joe of Parasyte.
– The English voice artist of the character happens to be the singer and voice artist, Justin Briner. He is popular as the Izuku "Deku" Midoriya of My Hero Academia and Mikaela Hyakuya of Seraph of the End. Last, in 2020, he voices the character, Izuku Midoriya of My Hero One's Justice 2.
Luck Voltia- Bio, Age, Family Background, Childhood
Luck Voltia was born in the village of the Clover Kingdom, Yvon as a commoner. His birth date is 11th October 2002. Currently, he is 18 years old.
Like another child, he lived a happy life with his mother. However, there was some sort of tension between his mother and him as he was incapable of stop laughing. However, his mother started treating him differently when defeating a fellow student during his school's magic tournament.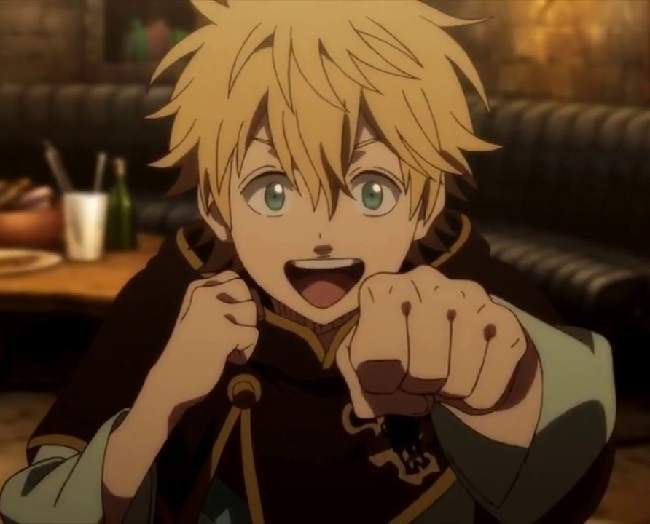 For his mother's faith in him, he promised to win every battle of his life. Moving forward, his mom passed away. As per his promise, he kept on winning each and every battle leading him to the magic knight entrance exam. In the exam, he killed his opponent during the fight. Due to this reason, no captain liked him to join their respective squad.
Eventually, the captain of the Black Bull, Yami Sukehiro chose him as his squadmate leading to Yami's squad.
Luck Voltia's Love Interest
In the series, the character is portrayed as a single boy. However, he shares a deep bond with the member of the Black Bull. On the second hand, he is obsessed with fighting and winning each and every fight.
| | |
| --- | --- |
| Birthday | 11th October |
| Birth Place | Yvon, Clover Kingdom |
| Age | 18 |
| Horoscope | Libra |
| Height/ How Tall | 5 feet and 7 inches (1.67) |
| Hair Color | Blonde |
| Eye Color | Blue |
| Physical Strength | 4/5 |
| Magic Amount, Magic Sensing, Magic Control | 4/5, 3/4, 5/5 |
Luck Voltia- Magical Power, Abilities, Spell, and Tools
Magical Tools
– Grimoire- He posses a three-leaf grimoire loaded with lightning-based magic spells with blue colored cover.
Magical Powers
– Lighting Magic- By using the lighting magic, he is able to generate and manipulate the lighting. His lighting magic increased boundlessly when the elf, Lufulu took control of his body.
– Creation Magic- Through the Creation Magic, he can use the objects made out of lighting. He is able to form shoes and claws of lighting that enhance his magical abilities.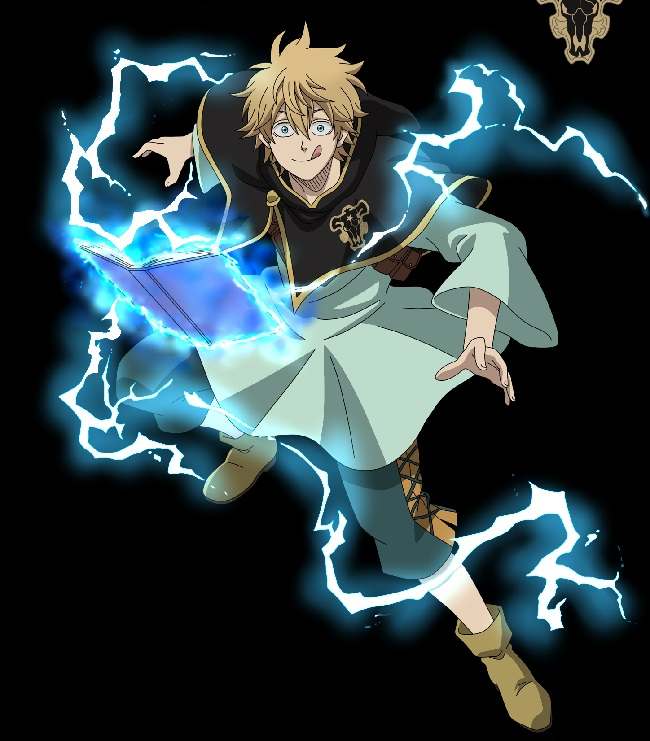 – Reinforcement Magic- Using this type of magic, he is able to increase his physical abilities indefinitely.
Abilities
He is one of the characters that possess the indefinite skills in the entire manga series. His abilities including the Expert Hand-to-Hand Combatant, Mana Sensory, Immense Speed, Large Magic Power, and Mana Method.
Body Measurements: Height & Weight
He has blue eyes with blonde hair that is long and messy. He stands at a height of 5 feet and 7 inches and has a decent weight.
Talking about his appearance, he has a charming persona and lively in nature. He wears an aqua-blue garment with long sleeves. Also, he puts on bluish-green pants that are extended below his knees. As a member of the Black Bulls, he wears the squad's robe on his shoulder.
Notable Quotes:
As long as I got to fight tough guys, I'm good.
Also, read the fantastic facts about the Black Clover's characters; Charmy Pappitson, Zora Ideale, and Finral Roulacase.