Lucky and proud parents! Meghan King and Jim Edmonds have survived the first week after the delivery of their twin sons!
RHOC alum Meghan King Edmonds and her husband Jim Edmonds have officially survived week 1 post-delivery of their twins!
The Happy survivors
Posting a picture of her husband holding their twin newborns immediately after the delivery on her Instagram, Meghan King Edmonds wrote that they have survived the first week as parents of twin babies.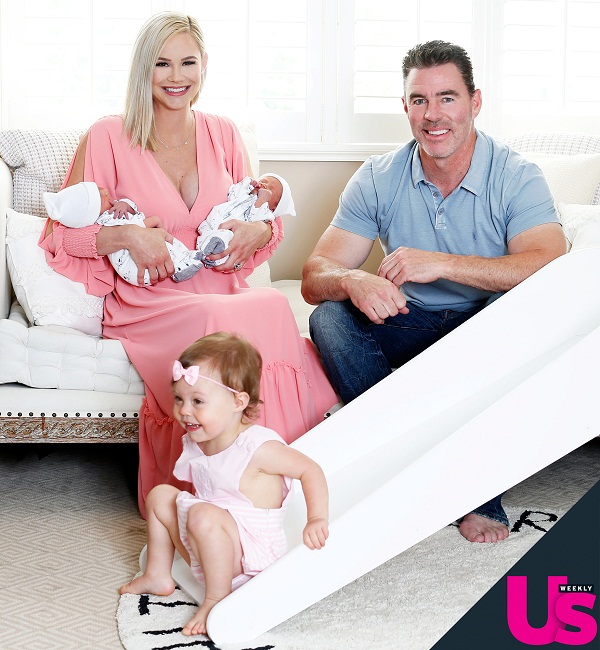 He is seen in yellow scrubs and blue cap. She also gave a link to her website for her fans in case they wanted more explanation on it and on the happenings in the Edmonds household. Within a few moments of its appearance, it already gathered more than 3.8k likes. She captioned the picture:
"We survived our first week with twins! That one right there 👆🏼 has been incredible. Read about what we've been through and how awesome daddy @jimedmonds15 has been #ontheblog #linkinbio."
Fans were bowled over by the news and many took to the social media to congratulate the couple. One wrote:
"That smile says it all! Congratulations and much happiness that you both deserve!! They are precious and so is Aspen!"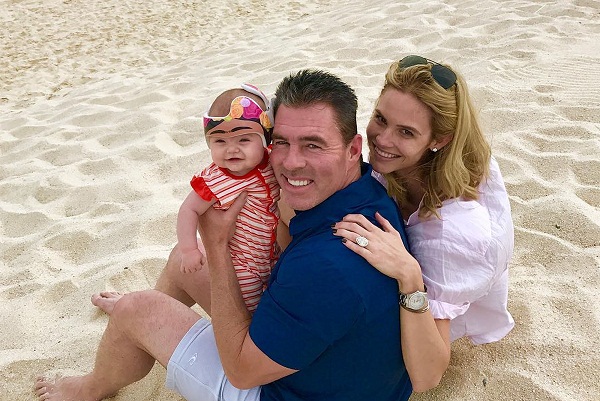 Another wrote:
"I am so in love with seeing how in love you are with all 4 (Girlygirl included) of your children???? Congratulations on your perfect new additions,"
Her RHOC co-stars especially her BFF Tamara Judge also congratulated her and labeled her as a rock star.
The news about the birth
Meghan's husband broke the news of the delivery of her kids on the social media. The children were born on 5 June 2018 and Jim announced on the Instagram saying:
"1 little foot each. They made it. Everyone is safe and healthy," he wrote, teasing, "Pictures will come soon."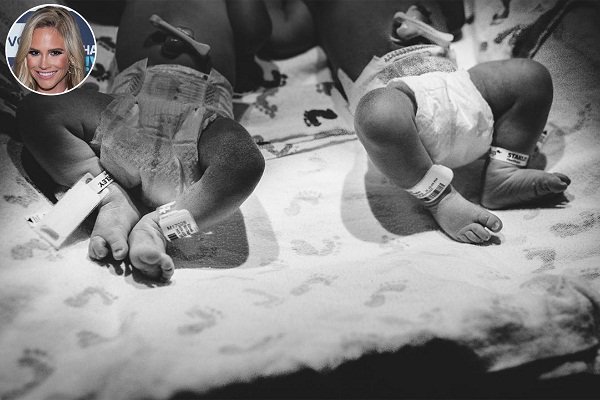 He had put up a picture of his arm with two small ink footprints on it. Later he uploaded a picture of the twin babies torso and wrote:
"Announcing our perfect, beautiful, and healthy twin baby boys! They arrived at 10:48pm and 11:32pm on June 5 weighing 6lbs 15oz (20″) and 6lbs 0oz (19.25″). Everyone is doing well. Stay tuned for names and birth story 💙💙"
With the same image, he wrote in another post:
"Everyone is doing well. My wife was a rockstar once again and delivered both babies with no medication. #onetoughlady"
On Meghan and Jim's relationship and family
Meghan, a St. Louis native and Jim Edmonds from California are married since 24 October 2014 before Meghan joined the cast of The Real Housewives of Orange County in 2015. Jim is a former baseball player. In November 2016, their daughter Aspen was born. One year later, the couple announced that Meghan is expecting twins. She delivered twin boys Hart and Hayes.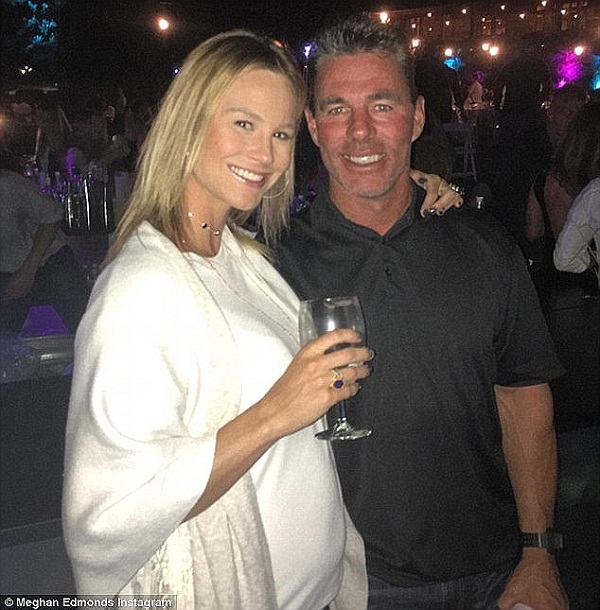 Jim has a history of two previous marriages. He was married to Lee Ann Horton and has two daughters with her. Lee died in 2015. His second wife was Allison and they wed in 2008. They have two children. The couple divorced in 2014.
For Meghan, this is her first marriage and the twin pregnancy is her second one after Aspen.