Lucy Bolster and Mark Redknapp's married life. Her daughter and ex-fiance Antony Costa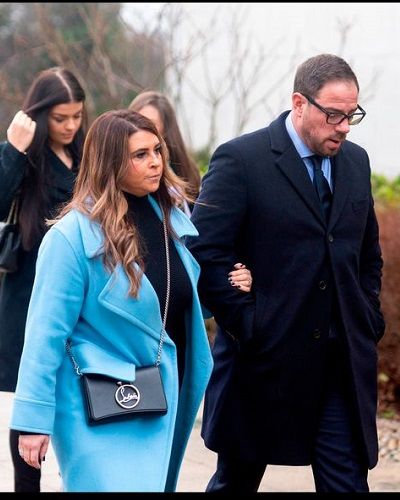 Mark Redknapp is a former football player and the husband of Lucy Bolster. He was on the books for AFC Bournemouth but due to a serious ankle injury when he was 18, he could not pursue his football career. Similarly, he has played for many non-league. Redknapp is also a property developer and occasional model.
Mark is the son of the English football manager and former player Harry Redknapp. His younger brother Jamie Redknapp is also a football pundit and a former professional footballer.
Likewise, Lucy Bolster is the present wife of Mark and the ex-fiance of English singer-songwriter Antony Costa. Lucy is a former beautician. Anthony dumped her by phone when she was six months pregnant.
Mark and Lucy have been married for more than 12 years now. They got engaged back in 2005 and lived with him in Bournemouth, Dorset.
Also read Late Ric Ocasek Kept His Estranged Wife Paulina Porizkova Out Of The Will? The Couple Opt To Divorce After 30 Years Of Marriage!
Mark Redknapp's drug driving case
On 2nd April 2018, Mark Redknapp was charged with a drug-driving case after being stopped by police in Poole, Dorset.
Mark has been charged with driving 15 times over the drug-driving limit. He was allegedly stopped in his Mercedes C63 saloon car with a blood level of 749 micrograms of benzoylecgonine.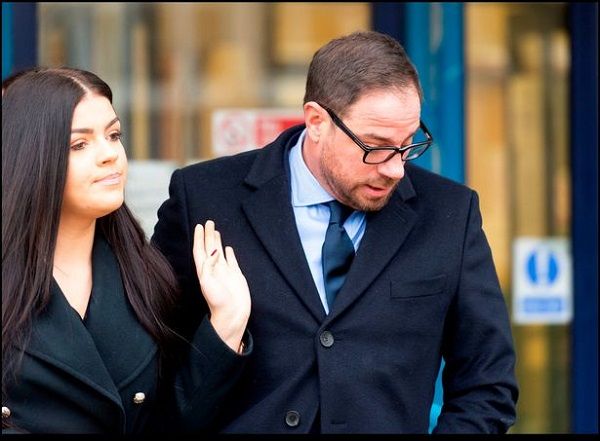 The police officer got suspicious as his eyes were droopy and he was using his tongue to clean his teeth. One of the officers who spoke to him said,
"I went to speak to him from the front passenger seat to avoid traffic. When I looked at him I identified some concerns which gave me suspicion to believe he was driving under the influence of a substance."
He added,
"His eyelids were very droopy and he was using his tongue to clean the inside of his mouth and teeth."
Likewise, the legal limit of the metabolite of cocaine is 50. However, he denied the charges and pleaded not guilty during his visit to Poole Magistrates' Court. He was accompanied by his family members.
He was fined a hefty penalty with an additional court fee of £2,500. In the year 2010, Mark was fined £5,000 for drunk driving and got a three-year driving ban.
Lucy Bolster's daughter
With her ex-fiance Anthony, Lucy was pregnant with a daughter. Her daughter's name is Emilie. Lucy raised her daughter single-handedly since her birth. She revealed,
"I was left on my own. I've had to get on with it and start a new life."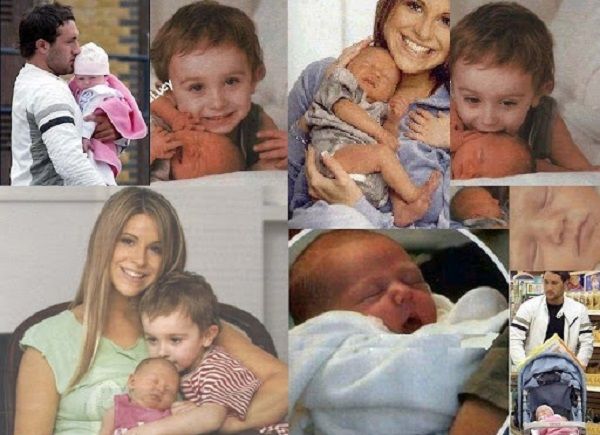 Similarly, Lucy added,
"I have never ever ever stopped Antony from seeing his daughter. You can make your own assumptions as to whose choice it is."
She had always made it open for Anthony to see his daughter Emille. Lucy used to live together with Anthony in Sawbridgeworth, Herts. After the birth of their daughter, he claimed that he was going to take his role as a dad seriously.
Also, read Kylie Jenner And Travis Scott Still Shares The Friendship; Their Co-parenting, Amazing Parents To Their Daughter Stormi!
Short bio on Harry Redknapp
Henry James Redknapp known as Harry Redknapp is an English football manager and former player. He AFC Bournemouth, West Ham United, Portsmouth, Southampton, Tottenham Hotspur, Queens Park Rangers, and Birmingham City. Read more bio…
Source: Mirror, Daily Feed