Lucy Verasamy branded 'hottest weather woman' after posting sexy selfie! Also her new hobby revealed!
Lucy Verasamy, 38 is an ITV weather presenter who not only is known for her professional skills, but also for her simple yet gorgeous looks.
Lucy Verasamy's elegant looks
Recently, she posted a picture of herself along with her friend while showing off her unbelievably youthful good looks in the close-up shot. The picture that she had uploaded in her Instagram showed her with glossy pinkish lips. She also used a filter which gave her a pretty virtual flower and some lovely freckles!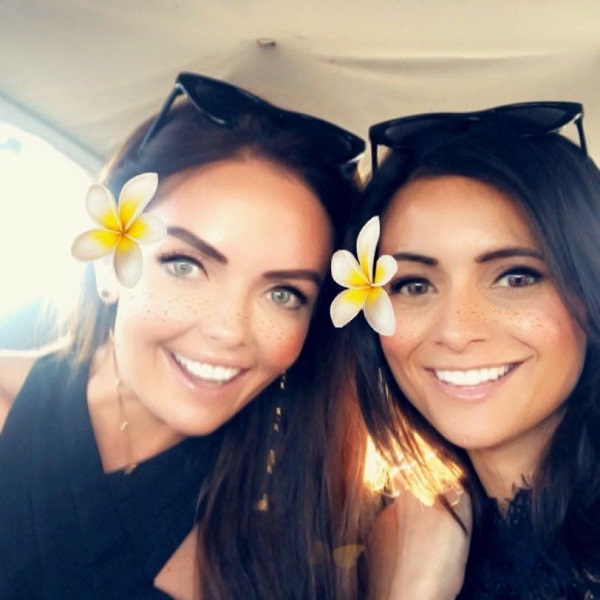 The picture was captioned "Aloha October (only 3 days late)."
Of course, her 32k fans following her were much impressed and they too shared complements.
This is not the only time Lucy has made to the headlines, for her looks. Only the day before, the presenter showed off her well-toned body in a tight plum frock.
This July, the sexy presenter stole the spotlight after she looked flawless in a white crop top and black pencil skirt, showcasing her curves all too well.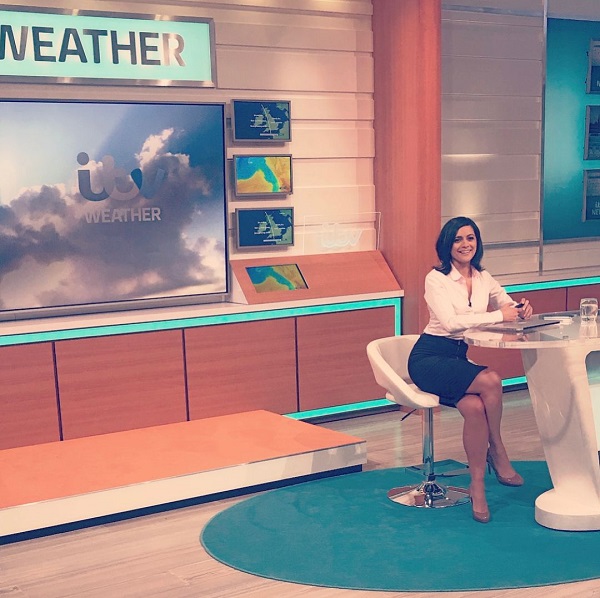 Also read: Lucy Verasamy reveals the horrifying moment when she was close to a lion and a hippo on a safari to Namibia!
Lucy Verasamy's Other interests
Lucy also has revealed that she has taken up a new hobby! And her new hobby is golf. She also shared that she now loves the sport. She even visited Quinta Do Lago golf resort in Portugal to level up her skills!
"Unexpectedly, I had a brief driving-range chat with former Ryder Cup captain Paul McGinley, who was there hosting his junior tournament.

He suggested I whip the golf club at the top of the swing, as if I was casting a fishing rod.

I'm not sure my technique was quite right, but suddenly the ball was flying and getting that crisper, thwacking sound. Swoosh. Thwack!"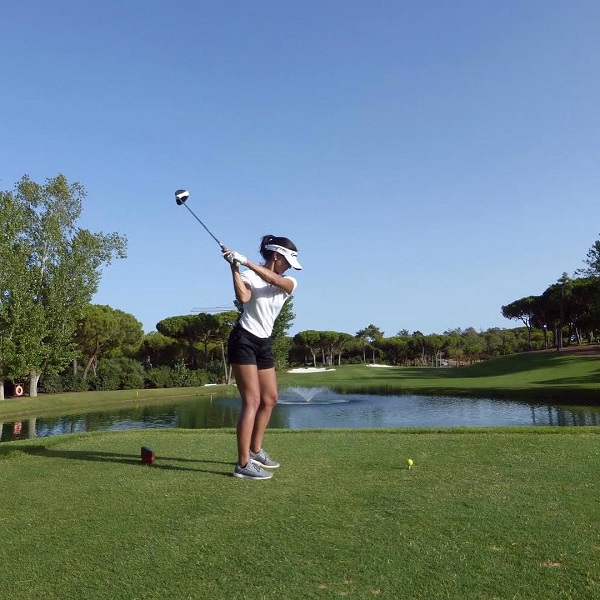 Also read: ITV meteorologist Lucy Verasamy blames the social media for the growing trend and craze for 'clean eating'! Know the reasons for it and about her career and family!
Lucy Verasamy's short bio
Lucy Verasamy was born on 1980, 2nd August in Kings Lynn, Norfolk, United Kingdom. There is no knowledge available about Lucy's mother, father, siblings, and childhood.
But he did grow up with her parents in her hometown Kings Lynn.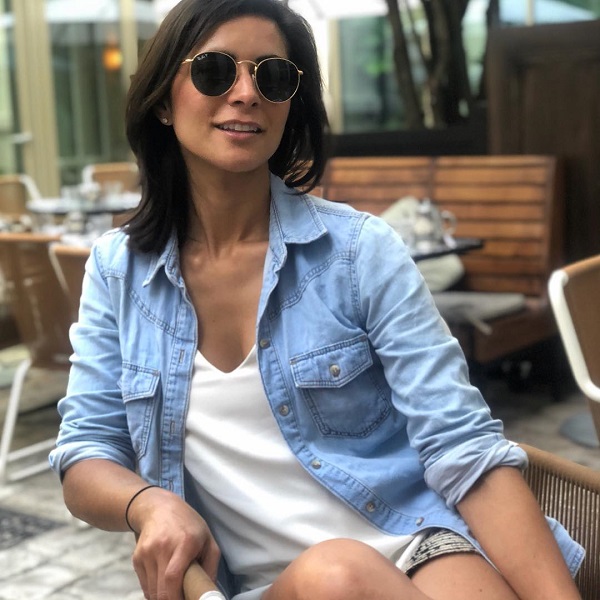 About her educational background, Lucy is a well-educated woman. She received her primary education from Silfield Primary School in Wymondham. Later on, she went on to study at Framlingham College Junior School in Suffolk.
With her excellent performance in academics, Lucy studied A-Level Geography at the King Edward VII School in King's Lynn. She then joined Brunel University in 2001 from where she received a BSc degree in Geography. Full bio…
Also read: "Smokes and mirrors"-says Lucy Versamy on her glamorous looks on ITV as the weather girl for GMB
Reference: (express.co.uk, articlebio.com)