This is how Luis Ruelas' Ex-wife Describes her Relationship with Teresa Giudice After Two Years of Silence!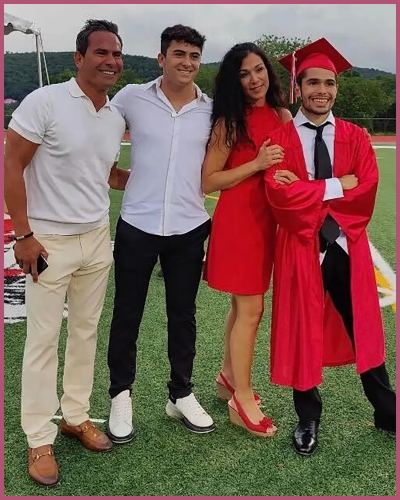 Luis Ruelas's former wife is speaking about the relationship she shares with Teresa Giudice.
For the first time in two years, Marisa Dimartino Ruelas is getting candid about the two ladies' warm relationship.
Dimartino said Giudice made her feel very welcoming and like a family.
---
Luis Ruelas is happy that his ex-wife and Teresa Giudice share a warm relationship
There is no bad blood between Luis Ruelas' ex-wife Marisa Dimartino Ruelas and Teresa Giudice.
After nearly two years of silence, Marisa is opening up about the relationship she shares with her ex-husband's new wife.
Dimartino said:
"She's very nice,"

"She couldn't have been more accommodating and respectful."
The mother of two, 48, and the Bravolebrity, 50, met twice before the latter married Ruelas in August. But the past weekend was the first time the women really got to know each other well.
Dimartino Ruelas and Ruelas' son Louie's birthday was the perfect time for the blended families to be together. They an extended amount of time together in Atlantic City, NJ to celebrate the teen's birthday.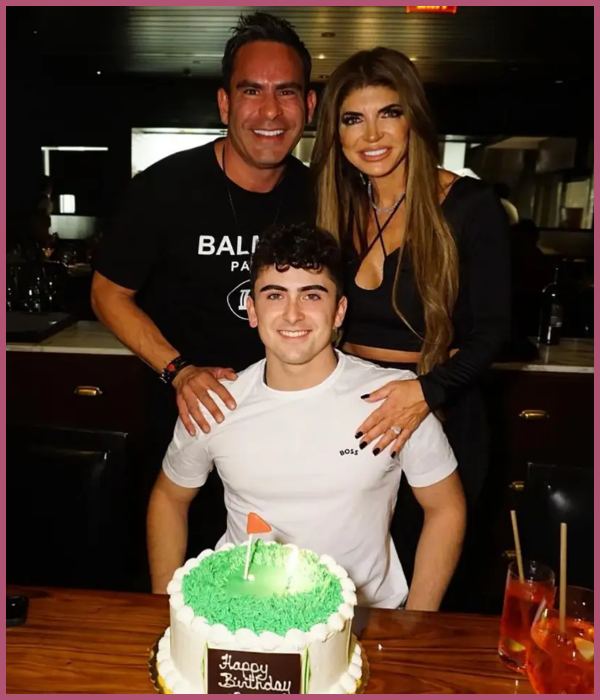 Sources reveal that the families had a blast going out for fame of Top Golf, a steak dinner, and Sebastian Maniscalco's comedy show. They later spent the night at a nightclub at the Borgata.
Dimartino said:
"[Giudice] told me that she loves [my kids] just like they were her own,"

"My son, he really had nothing but good things to say about her as well."
The full-time mom said that there were too particular moments that really meant a lot to her.
Also, Read Everything to Know About Family Feud of RHONJ Melissa Gorga and Teresa Giudice!
Dimartino might consider appearing on RHONJ if they filmed a family time
When it was time to cut the cake, Dimartino revealed that Giudice suggested she stand behind her son for the photo-op, which she felt was really nice.
The Real Housewives of New Jersey star also had her RHONJ co-star Jennifer Aydin there which according to Dimartino was very nice. The friends also made sure to ask Marisa if she was okay coming out in the background of any social media posts they were planning.
The families are happy now with an extended one. But it was always not the case for Marisa. She revealed that it took a lot of time for her to get comfortable with Teresa.
Ruelas and Giudice started dating in 2020. Many started guessing how was it going between the NJ businessman and his former spouse.
Ruelas's many dysfunctional relationships with her ex-partners started making headlines when he first came into the limelight.
Dimartino admitted that her relationship with the father of her children was always not a good one but things got better with time.
Marisa explained: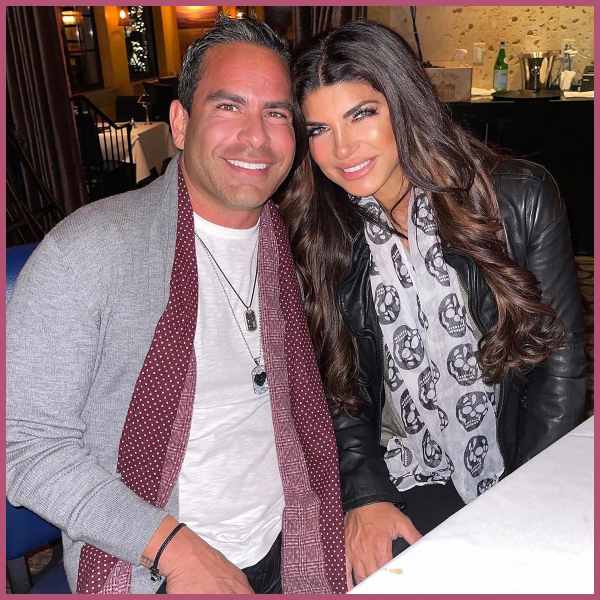 "When it comes to Luis and I, we just basically talk to each other when we have to co-parent,"

"It's not like we talk to each other every day or go to dinner every day. It's just about the kids."
Talking about how she felt about Giudice after she married Ruelas, Marisa  said:
"Once they got married, I thought, 'This woman is a part of my children's lives,'"

"I can't be totally out of the picture, you know, it's not right for my children. I'm doing this only for my children."
When asked if she ever planned to appear on RHONJ, Dimartino said that she has no interest whatsoever to appear on the show but would not mind if they ever filmed a family event.
Also, Read Wedding bells! Inside the RHONJ wedding of Bravo TV's star Teresa Giudice and Luis Ruelas