Luke Combs Welcomes His First Baby with Wife Nicole on Fathers Day!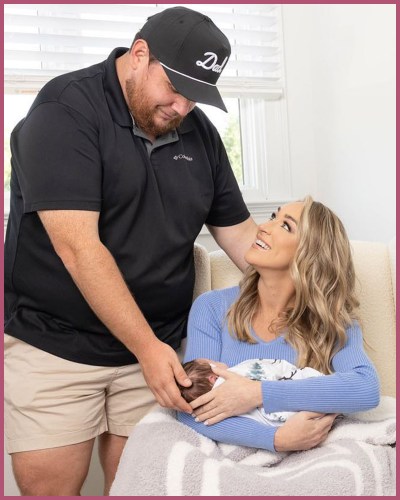 Luke and Nicole Combs welcomed their first baby on June 19, 2022.
The Musician shared his exciting pregnancy news with his wife in January 2022.
His son Tex Lawrence Combs came as a blessing to their life.
---
Luke Combs, 32 has become a father to his young son Tex Lawrence Combs!
American Singer Luke Combs is a father to a young son
Luke Combs, 32, and his wife Nicole Hocking, 29 welcomed their first baby together, Tex Lawrence Combs, on Sunday, June 19.
The wife of Country singer Nicole announced the good days on Instagram dated June 21, 2022 saying,
"It's going to be hard to top this past Father's Day ? Welcome to the world, Tex Lawrence Combs. You are the best chillest angel boy and I'm so happy I was chosen to be your mom. These are the days ?."
Nicole has uploaded a picture sitting in a chair holding her newborn in her arms, and the couple is having a lovely glance at their baby.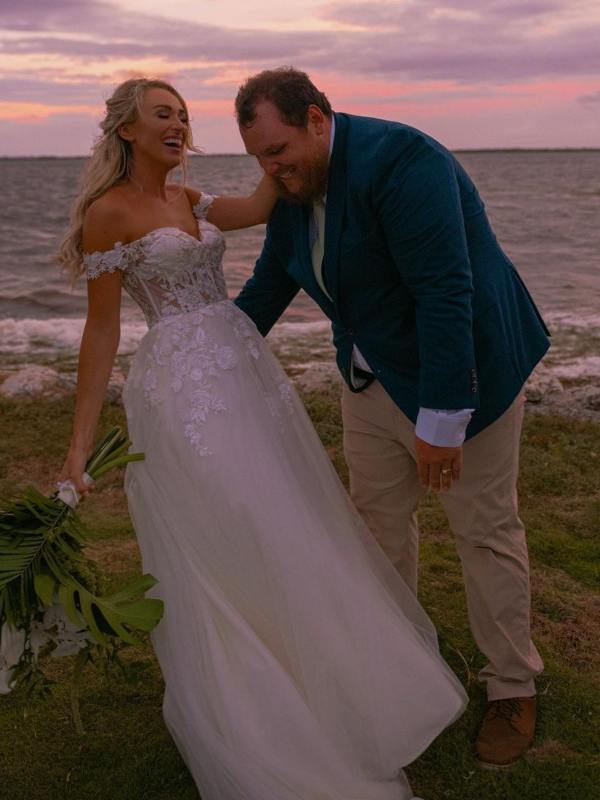 Also, Read It's a Baby Boy! Drew Scott and Linda Phan Welcome Their First Child
Luke Combs could receive no better gift this fathers day
This One's for You singer Luke Combs received his best present on Father's Day. Yes, father day 2022 has made him enter into his fatherhood journey and no joy seems more exciting.
The three-time Grammy Award nominee singer Luke Combs also shared glimpses of their moment saying,
"Welp he decided that Fathers Day would be a good time to show up. I couldn't agree more. Me and @nicolejcombs are over the moon in love with this little guy."
Luke Combs also shared pictures with his beloved wife, the same one, and wrote the baby mama is back home.
"Mama and baby are healthy and we're back home now with family. Life is good. Everyone welcome Tex Lawrence Combs to the world."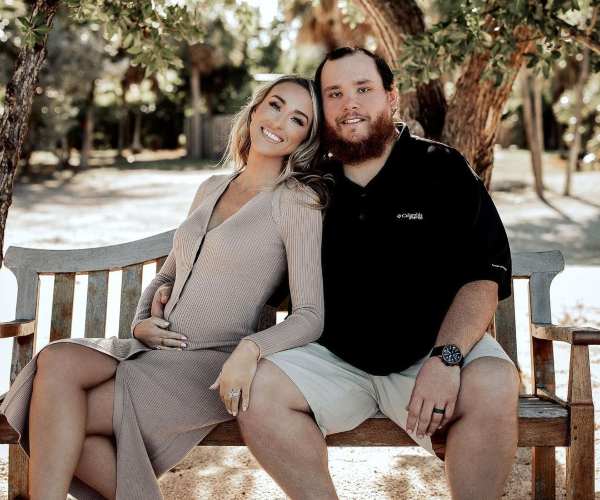 Also, Read Stephen Amell is a Dad of Two! Welcomes 2nd child with wife Cassandra Jean
Nicole Hocking and Luke Combs's relationship Timeline
Luke Combs started dating Nicole Hocking in early 2016. After finding love in one another, the affair changed into an engagement in November 2018.
Growin' Up singer Combs married his then fiance Nicole Hocking in Florida on August 1, 2020. Two years passed and the lovers started their family with a son which enlightened their day since his birth on June 19, 2022.