Luke Evans reveals that his boyfriend Rafa Olarra helped him in filming for Gaston from home!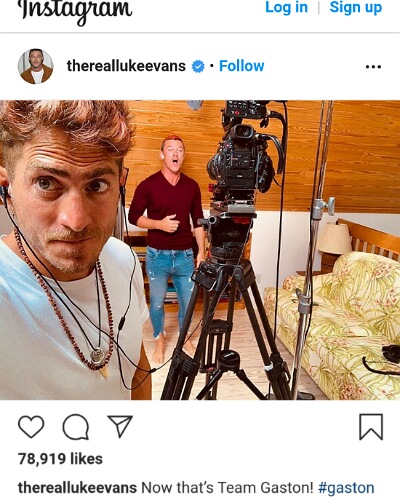 Disney Family Singalong had stars from across the Atlantic.
These included Ariana Grande, Beyonce, and the cast of High School Musical.
Luke Evans reprised his role of Gaston in it.
And his current boyfriend Rafa Olarra helped him with it.
---
Update 2022: Luke and Rafa are now no longer a romantic couple. However, their relationship didn't long last, and has split up in October 2020. As of now, Luke is reportedly dating his new boyfriend Fran Tomas.
Luke Evans gets help from boyfriend Rafa Olarra
The gay actor Luke Evans played the role of Gaston in Disney Family Singalong. It recreated Iconic musical moments in the history of Disney Studio. Luke and Josh Gad had a duet with Gaston in the 2017 live-action Beauty and the Beast.
Due to the coronavirus pandemic, the cast members could not go to the studio for the filming. Hence they all shot the performance at home.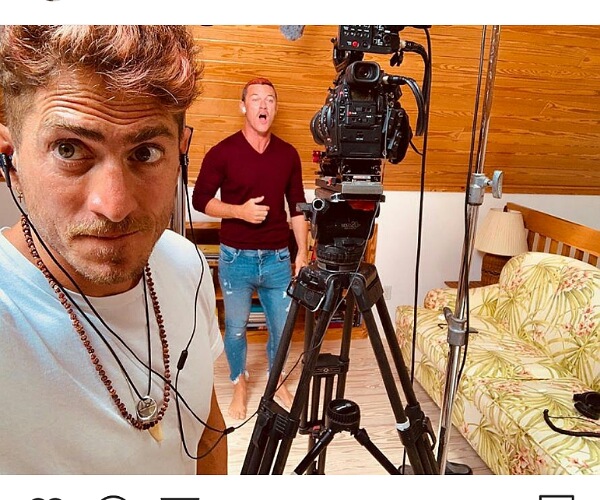 Luke's boyfriend Rafa Olarra helped him in the filming at home. Hence Luke took to his Instagram to thank him. He also wanted his fans to know how Rafa had helped him in the shooting for the show.
Therefore he gave them a sneak peek into the behind-the-scenes pictures of Rafa helping him. In the photo, one can see that Rafa handled the camera duties.
Luke captioned the post:
"Now that's Team Gaston!"
Luke and Rafa in self-isolation together
From his past Instagram posts, it can be seen that the same-sex couple is in self-quarantine together. The exact locale is not clear but it is in some warm place. Additionally, in order to beat the boredom like the others, they have bleached and dyed their hair red.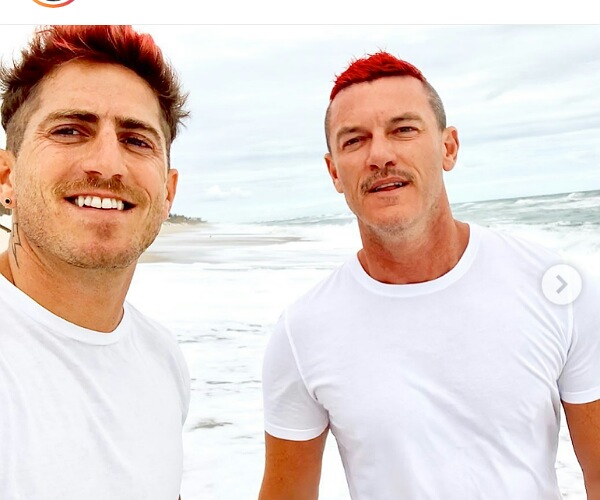 There are many more photos of the two together enjoying their time. They posted them on their social media for their fans. Luke has over 2.7 million followers following him on his Instagram. While Rafa has 50.4k followers on his Instagram.
The relationship timeline of the couple
Luke is 43 now. He came out as gay quite early in his career. In 2002 in an interview given to the gay magazine The Advocate, he said that he refused to remain in the closet.
He said:
"Everybody knew me as a gay man, and in my life in London I never tried to hide it."
But as time went by, he started keeping his private life under wraps. He started hiding his sexuality once his Hollywood career picked up. He refused to make any comments on his past interviews.
In 2017, he told The Jackal magazine:
"There's a dignity to keeping private."

"I'm trying to keep a bit of dignity to my private life and to protect the people in my life."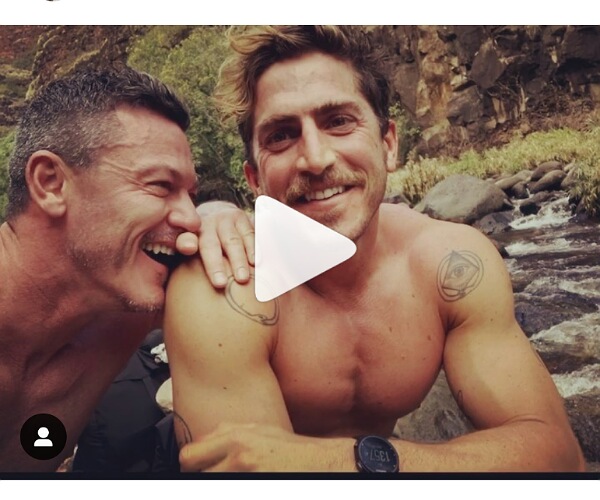 Rafa is an art director. Luke first went public about his relationship with Rafa in February 2020. He uploaded a photo of the two on his Instagram and captioned it:
"He loves my Welsh humor. No, honestly, he does!"
Short bio on Luke Evans
Luke Evans is a Welsh actor plus a singer. He is best known for playing the role of the main antagonist Owen Shaw in the blockbuster Fast & Furious 6 (2013).
He is also famous for the portrayal of Bard the Bowman in Peter Jackson's three-part adaptation of The Hobbit film series. In 2011, he played Aramis in the reimagined The Three Musketeers (2011). More info… 
Source: Wikipedia, Pink news UK, Time magazine