Did Luke Hemmings get married to Fiancee Sierra Deaton?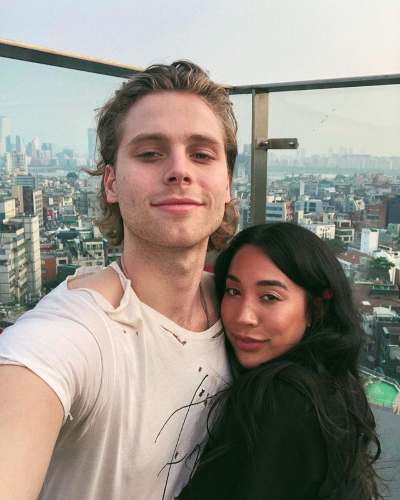 Is Luke Hemmings, 25 really got married?
The 25-years-old vocalist shared a Tiktok video on Monday which makes his fans curious whether he's already tied the knot with fiancee Sierra Deaton. Luke, the lead singer of 5 Seconds of Summer, has been dating Sierra since 2018.
Sierra is also a musician herself and a contestant on the third and final season of The X Factor US. Hemmings proposed to longtime girlfriend Deaton in June of last year, following nearly four years of dating. The 5SOS member shared adorable photos from their proposal on Instagram to reveal the engagement news.
He also captioned the post,
"With shaking hands but a heart I proposed to my best friend earlier this year,"
Sierra reacted to the posts, saying,
"It was fun keeping this a secret for so long, but my heart is nearly bursting at the seams. Can't wait for forever."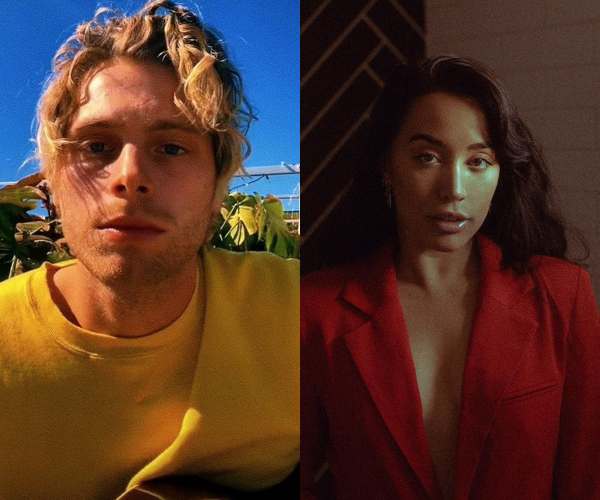 Also read "'If things are going bad and life is tough, hang in there. Ride it out. Come out on top.'-Ashton Irwin a drummer and singer for 5 Seconds of summer!"
Are Luke Hemmings and Sierra Deaton secretly Married?
On 20th February, Luke had posted a video in which he is seen playing the guitar and singing a cover song called "Little Do You Know". He included a voiceover at the opening of the video, saying, "When you marry the girl that wrote this banger".
Instantly, the video went viral and fans took to the comments to speculate about whether Luke and Sierra had married. "Take a step back there … MARRIED!!!!!!," one fan commented in the Tiktok comment section. Similarly, another wrote,
"The guys in 5SOS need to stop surprising us with this getting married news. I'm emotional,"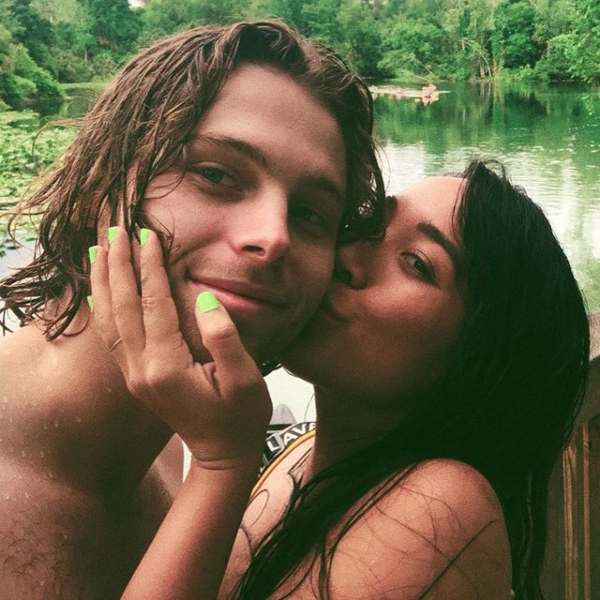 Also read "The downslide-Tessa Dahl, actress, author, daughter of British writer Roald Dahl and her troubled life"
Lovelife
Luke and Sierra met and took their relationship public in July 2018 and the rest is well history. Previously, Luke dated Arzaylea Rodriguez from October 2015 until it quits during 2017. Sierra also ended her four-year romance with her ex-boyfriend in the same year.
As they were both going through heartbreaks, the two became one other's shoulders to help them get over it. In July 2018, the duo went Instagram official as a couple. After then, they made their first red carpet appearance together in December. In February 2019, Luke sent Sierra a heartfelt birthday message.
He wrote,
"You make me the happiest ever and I'm so thankful to have you in my like! Hope you stick as long as you can tolerate how annoying I am,"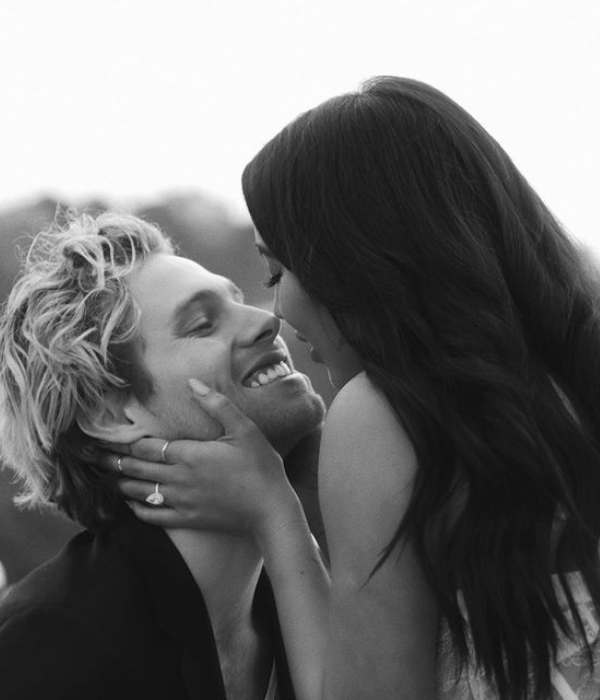 Also read "Cool facts related to Ned Donovan, the lucky husband of Princess Raiyah of Jordan!"
The lovebirds took to Nyc for New York Fashion Week in September 2019. Luke's band's song titled "Not In the Same Way (2020)" was all about his relationship with Sierra. While talking to Paper magazine, he told,
"She's incredible. She's a beautiful human. It could be painted in such a … when the worst moments are written on paper. It was very important that it was the other side of it. Pointing it back at myself and being like, 'What would you say about this? What does she feel about me? What did I actually do to cause this as well?"
Last year only they took their relationship to the next level as the duo announced their engagement.
Short bio on L
uke Hemmings
Luke Hemmings is the mood guitarist and lead vocalist of 5 Seconds of Summer, alongside band individuals Calum Hood, Michael Clifford, and Ashton Irwin.
Their debut single "She Looks So Perfect" topped the charts in Australia, New Zealand, Ireland, and the UK. Their debut self-titled album peaked at no. 1 in 11 countries. See more…