'Brothers & Sisters' Luke Macfarlane, on being gay! His relationship with Wentworth Miller is a pretty exciting one. Know About It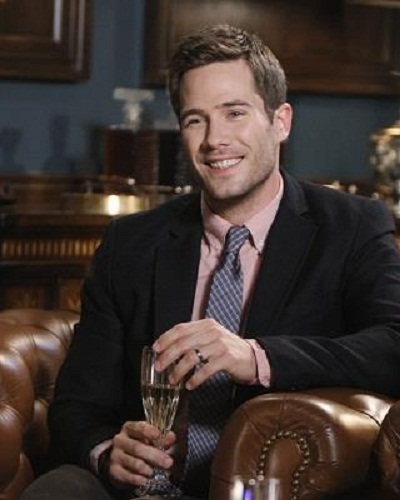 Hallmark Channel and television drama Brothers & Sisters star, Luke Macfarlane is famous for being an actor and musician.
But, nevertheless, he is also famous for his relationship history.
Without caring about his career, he admitted the fact to 'The Globe and Mail' in April 2008 that he is gay.
---
He stated,
"I don't know what will happen professionally … that is the fear, but I guess I can't really be concerned about what will happen because it's my truth."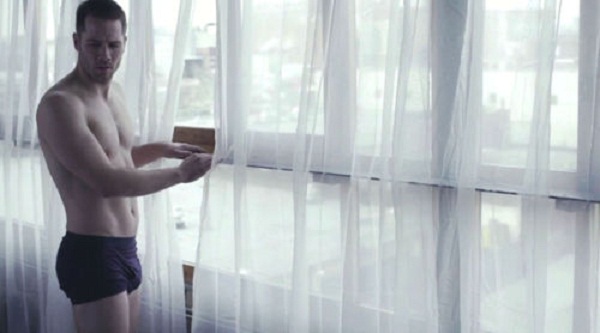 Who is Luke Macfarlane dating?
He was in a robust and open relationship with actor-screenwriter Wentworth Miller in the year 2007.
Though Luke was in a relationship with some other celebrities, his relationship with Wentworth Miller is considered the most famous one.
One of the reliable sources mentioned,
"Wentworth and Luke have been secretly dating for almost six months now; they've been very quiet about their relationship, obviously, as Wentworth is not out of the closet."
Read more about "The Memory Book", a movie by Hallmark Movie Channel's actress Meghan Ory talks about her experience working in this movie!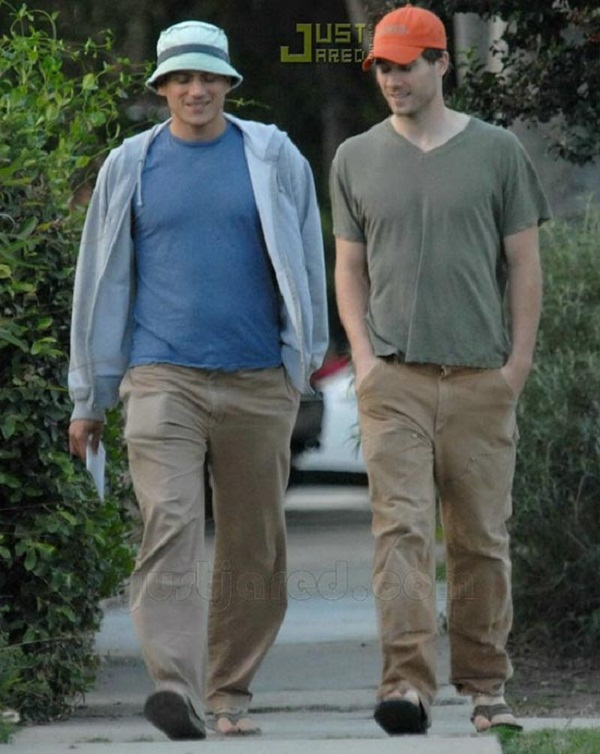 More about Luke Macfarlane…
Furthermore, Luke Macfarlane was in a relationship with actor cum director Charlie David for a short period of time which is known as his first love affair.
Luke and Charlie are very compatible and have great bonding.
This was followed by his love affair with actor T. R. Knight, also known as Theodore Raymond during the year 2005-2006.
Yes, his relationship with T. R. Knight was a very mysterious one and it still is as not many details have been revealed.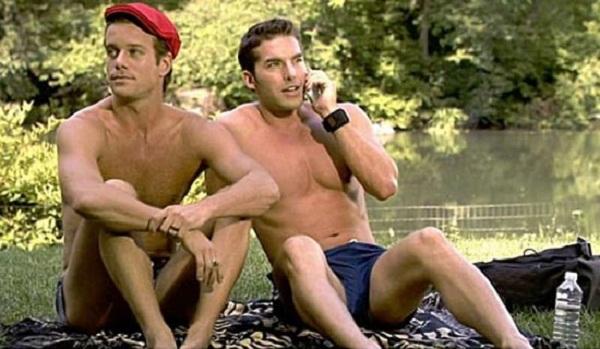 Luke After Breakup?
6 feet 2 inches actor, after his dramatic breakup with Wentworth Miller, he hooked up with the semi-professional Wrestler-cum-actor Chad Slivenski in March 2008.
Like his other relationships, this relationship also could not be continued for a long period of time and made the fans and critics full of excitement to know what was the reason for their separation.
And, when Luke was asked about the media handling his truth, he said,
"I feel strongly that there is a distinction between revealing my sexual preference and my most private thoughts. My sexual preference is one irrefutable aspect of me, like the color of my skin. I've never been interested in revealing intimate details about my life. The concern with engaging with the media has to do with trying to make sure they will understand this difference."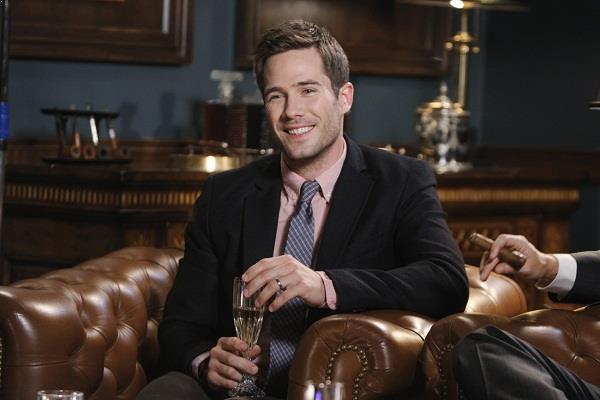 Also, Read Award-winning Canadian actress Deborah Kara Unger has now become a member of the International Jury of the 21st Sofia Film Fest!
Who is the on-screen Husband of Luke Macfarlane?
Luke Macfarlane and Matthew Rhys Brothers & Sisters, which aired in 2006, had a wedding episode. In the series, Luke and his co-star Matthew Rhys were onscreen partners.
Update 2022: Despite opening up about his sexuality, Luke Macfarlane has not revealed his boyfriend. Also, he has not given any hints on his social media handle.
Luke is starred in queer romantic comedy 'Bros' where he plays the role of a gay and is the love interest of Billy Eichner, co-writer and co-star.
Luke Macfarlane's Net worth
Macfarlane's birth name is Thomas Luke Macfarlane Jr. His net worth is estimated to be around $2 million whereas his salary is $50,000 according to the sources.
His assets like properties, cars, etc. are not known to the media through any sources.
Short Bio on Luke Macfarlane
Luke Macfarlane is a Canadian actor and musician. He is immensely popular for his work as an actor in the ABC television drama 'Brothers & Sisters' whereby, he has portrayed the role of Scotty Wandell.
He has also played as RAC Agent D'avin Jaqobis on the Space television science fiction series 'Killjoys'. More bio…
Short Bio on Wentworth Miller
Wentworth Miller is a British-American actor as well as a model. He rose to prominence after appearing as Michael Scofield in the Fox series Prison Break. 
For his role, he also got a Golden Globe Award nomination for Best Actor in a Leading Role category. More Bio…