NHL player Luke Prokop comes out as a gay!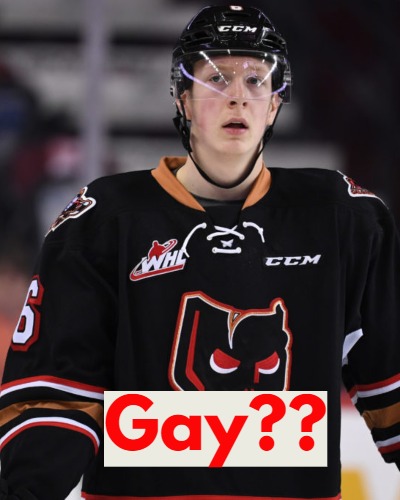 NHL Player Luke Prokop has come out as a gay
He came out to improve gay visibility within the hockey community 
He has currently signed a three-year contract with the Nashville Predators
---
National Hockey League prospect Luke Prokop has made a revelation about his sexuality. He came out as gay in a statement hoping it would improve gay visibility within the hockey community. In the statement, he said,
"Today I am proud to publicly tell everyone that I am gay. It has been quite the journey to get to this point in life, but I could not be happier with my decision to come out. From a young age, I have dreamed of being an NHL player, and I believe that living my authentic life will allow me to bring my whole self to the rink and improve my chances of fulfilling my dream."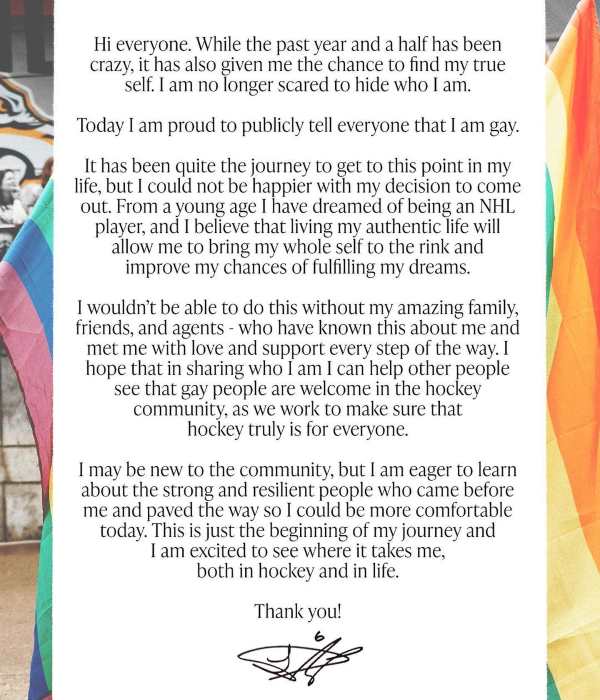 He thanked his family, friends, and agents for supporting him. Those who knew this part of his life supported him and he hopes to receive the same love and support on his every step. Luke added,
"I hope that in sharing who I am I can help other people see that gay people are welcome in the hockey community, as we work to make sure that hockey is truly for everyone,"
More on his sexuality
Nashville Predators President and CEO Sean Henry said that the organization was proud of Luke for coming out and the courage he showed. He is going to be supported by the team in the days, weeks, and years to come.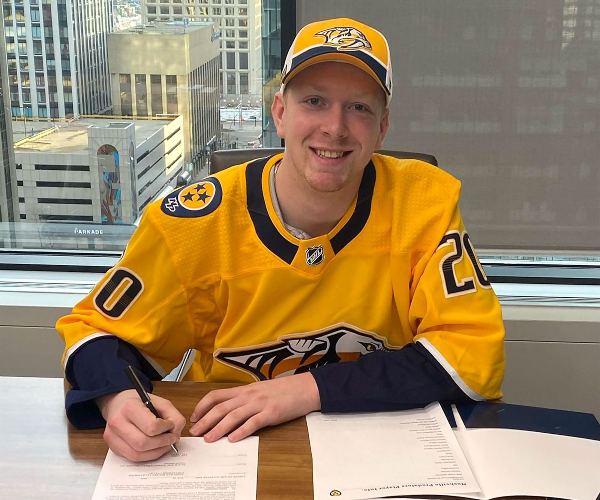 Henry even made a post on his Instagram account saying that the goal of the organization is equality for everyone including the LGBTQ community. He wants to make Luke feel comfortable and a part of the environment so he can move forward with his career.
Also read Have Sophie Turner came out as gay? Despite being happily Marry To Joe Jonas and has a daughter?
Luke Prokop NHL contract
Luke Prokop was selected in the third round with the 73rd overall selection of the 2020 NHL Entry Draft. In December 2020, Luke signed a three-year entry-level contract with the Nashville Predators. The contract is worth $2.535,000. In 2020-21, he received $813,333 with the signing bonus of $80,000. The total amount is $3,248,334.
Likewise, his career earning is estimated to be $160,000 as per CapFriendly.
Also read Carl Nassib came out as gay and became the first active NFL player!