Lyrica Anderson and A1 Bentley expecting a baby together! Know about the family feud, cheating scandal and relationship!
With all the baby fever in the air, no one could be more excited than Lyrica Anderson and A1 Bentley. They are going to be new parents! The couple has revealed that they are both excited.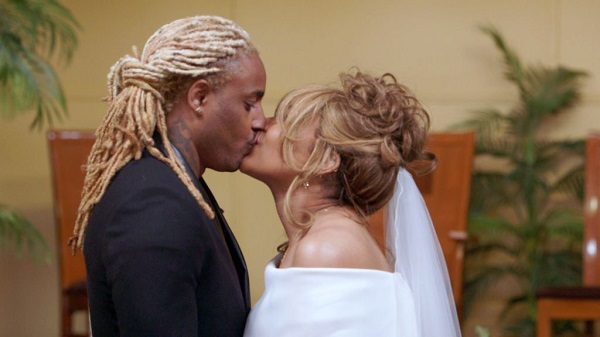 The pregnancy news
A1 said in an interview:
"I don't get nervous…sorry..but…yeah! I'm ready. This is something I've always wanted..so..I'm preparing myself."
Lyrica also shared how she feels:
"I'm excited.. but honestly what makes me nervous is that I never imagined that I will be a mom. I'm now responsible for a whole human being, a whole person. Making sure that they are okay, they are nurtured, they are happy but I'm thankful for a hubby like A! Because he is going to be an amazing dad… And very like helpful."
Also, read Eddie Murphy, 57 to be a father for 10th time! Expecting baby with Paige Butcher!
Lyrica further added, the pregnancy has been good and she has seen worse!
The couple is very happy and is ready to meet the new family member. Lyrica recently took to Instagram to unveil her baby bump at what seems to be her gender reveal party. And what appears from the blue heart, it looks like they are expecting a baby boy!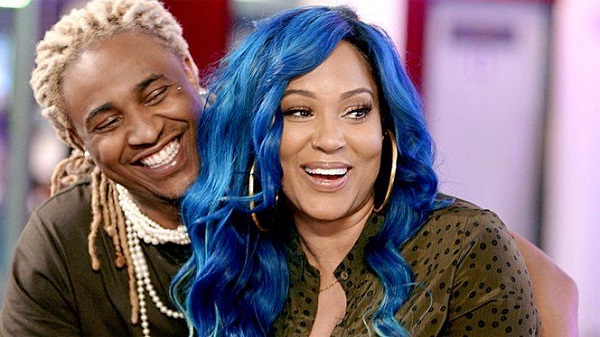 The family feud
The newly rekindled couple is very happy together. But their families aren't. All hell broke loose when the two families met which was well documented on Love & Hip Hop Hollywood!
The couple was planning to share the good news with the family over lunch. So the couple invited the moms, A1's brother, Loyd, and sister-in-law Patrice. Lyrica and A1's family have never been in good terms and opts if A1 divorces Lyrica.
A1 shared on the video clip:
"I'm so relieved that me and Lyrica got past out issues and we got a little one on the way. We planned a little lunch with the moms and my brother to break the good news and he even brought his wife Patrice. 

Now, I know they ain't gonna be thrilled that we back together. My brother and my mother have not been shy about saying that they think I should get a divorce. Patrice thinks that Lyrica only call when she got an issue. Loyd thinks Lyrica acts like she's better than them."

"…If my family can't even accept Lyrica as my wife, how the hell they gonna react to this baby?"
Also read David Foster has added a new member to his spouse list, Katharine. Will she be added?
Lyrica Anderson and A1 Bentley relationship, a cheating scandal
The married couple has been through a rough patch and has barely been able to keep their relationship alive in the past. Although they are 100% back together and are ready to raise their child, there were cheating scandals.
Singer Lyrica Anderson was accused of trying to sleep with Safaree Samuels. But both Anderson and Safaree denied the claims.
A producer had revealed:
"A1 asked Safaree did he have s*x with his wife and Safaree denies it. But messy azz Ray J keeps instigating the situation and he gets Safaree to admit that he could have smashed, but he turned her down."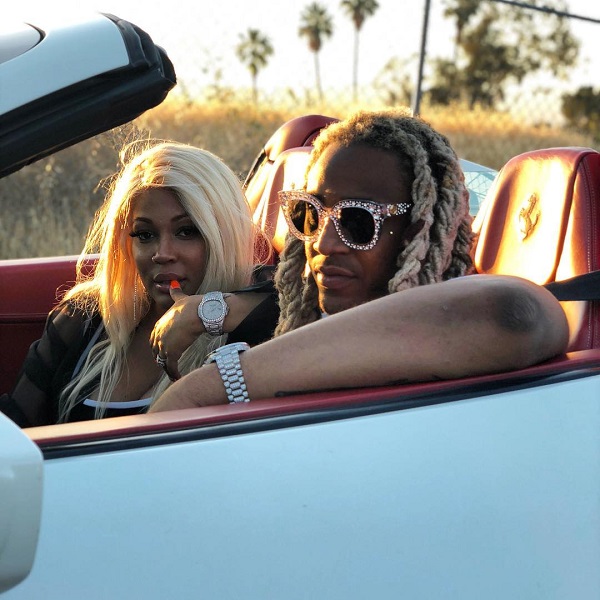 Following the cheating scandal, Lyrica also took to Instagram Live story. She said:
"I hate when ppl play wit me. I will Black out on a b*tch!!! This how so f*ckingggggg disrespectful!!! N these fake a** edits!! I def do nottttt see me coming back to this show!!! Everyone lies n plays u for a storyline even the workers!!! That's why I'm blacked out this season!! So much bullsh*t that's not shown how really goes down n I'm tired of the disrespect! Of course my 1st time experiencing this with the franchise but I'm done now that I'm aware."
Also, read Ed Sheeran secretly marries fiancée Cherry Seaborn? Gives strong hints over an interview!
A1 also was suspicious of his wife having an affair with co-star Safaree:
"If somebody accused me of something, and I knew it wasn't true, I'd be able to laugh it off. But the louder that Lyrica's getting is making me feel like she actually did something,"
Bio of Lyrica
Lyrica Anderson-Bentley was born on December 18, 1988, in Los Angeles, CA. She is an American R&B singer and songwriter. Her mixtapes King Me and King Me 2 were released in 2012 and 2014 respectively.
Her songwriting skills are very good. She has even has written songs for artists like Missy Elliot and Demi Lovato. Also, she wrote the song "Pyramid" which was performed by Filipina singer Charice Pempengco and was released in 2010. She also co-wrote the song "Jealous" for Beyoncé's fifth studio album in 2013.
In 2015, she released Hello, her debut studio album. Next year in 2016, she was cast as a supporting member of the third season on the VH1 reality series, Love & Hip Hop: Hollywood.
And in 2017, she was cast as a main cast member in the reality series.
Also, read Kimberly Guilfoyle's relationship with Donald Trump Jr. getting serious? She transformed her $3.4million Manhattan apartment!
Short bio on Lyrica Anderson
Lyrica is an American singer, songwriter. Similarly, she is widely known for being the supporting cast of the third season on the VH1 reality series, Love & Hip Hop: Hollywood. See more…
Short bio on A1 Bentley
A1 Bentley is an American rapper and producer. Similarly, he is well known for his collaborations with Drake, Tyga, and Big Sean. Likewise, he is also known for his appearances on the VH1 reality show Love & Hip Hop Hollywood. See more…
Reference: (vh1, Bossip, urbanbellemag, Dallas black, Wikipedia, famous birthdays)