Machine Gun Kelly, Megan Fox's new boyfriend will never date anyone again after his relationship with her!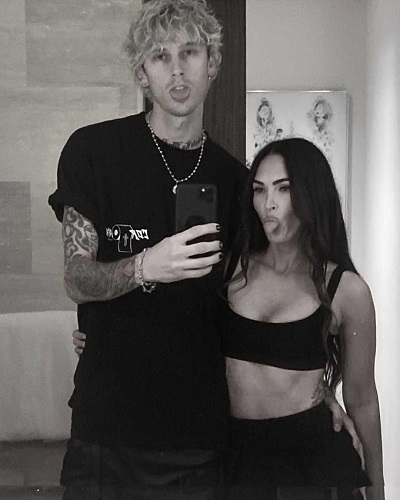 Rapper Machine Gun Kelly is extremely happy in his relationship with actress Megan Fox. He told a fan that he will not date anyone again after he has started his relationship with Megan. The two, it seems, are locked in for life.
Machine Gun Kelly will never date again anyone else
Megan Fox's current boyfriend, Machine Gun Kelly is happy in his relationship with her. The two are in a locked-in phase and Machine Gun admitted that he will no more date anyone else after finding love with Megan. He was on an episode of Thirst Tweets for Buzzfeed Celeb. One fan tweeted:
"Machine gun kelly I just wanna let you know am free this sunday to go on a date just let me know if ur free sunday cause I am free and would like to take you on a date."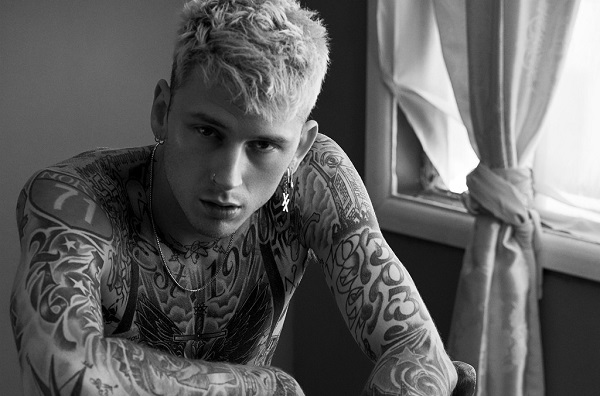 In reply, Machine Gun said:
"I'm locked in already right now,"

"No dates for me. Probably ever."
He also said that he was with Megan in the video. Another fan said:
"I would let machine gun kelly suck my toes maybe."
He reiterated:
"Like I said, I'm only sucking one pair of toes."
The relationship of the couple
Megan, 34 broke with her husband of 10 years, Brian Austin Green in May 2020. And then she was doing the new film Midnight In The Switchgrass. It was on the set of this movie that she met Machine Gun, 30. And in the same month, Machine Gun wrote on his Instagram:
"I'm calling you girlfriend, what the f**k. Life imitated art on that one."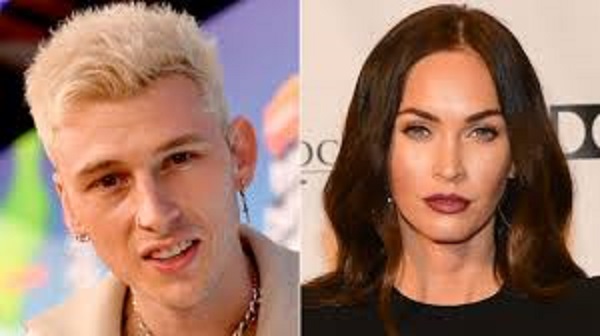 Megan also admitted that she had an immediate connection with him. She said on Lala Kent and Randall Emmett's podcast Give Them Lala… With Randall:
"I knew right away that he was what I call a twin flame."
Megan and her married life and after…
Brian and Megan married in 2010. They have three children together. But they separated in May 2020. After that, Brian was seen with model Tina Louise, 38 and also with reality TV star, Courtney Stodden. But no serious relationship has emerged yet. On the other hand, Megan already has moved on happily. This probably upsets Brian.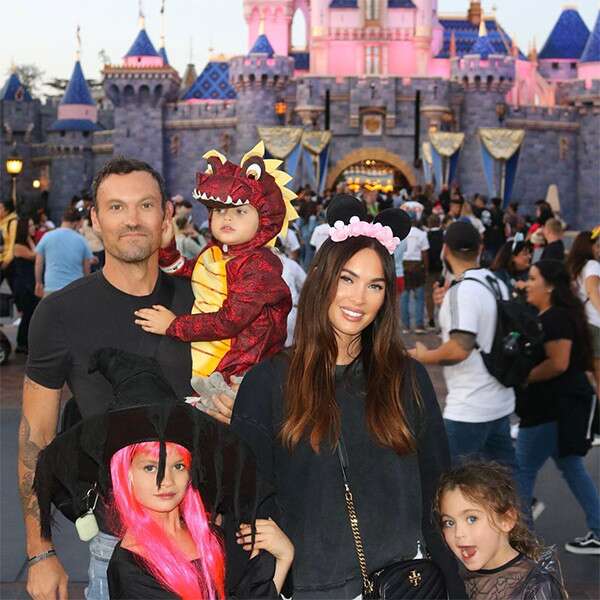 Earlier this week when Megan called her boyfriend Machine Gun 'achingly beautiful boy', with a loved-up selfie of the two, Brian was not happy. He uploaded a photo of his four kids, Kassius Lijah Marcil-Green, 18 whose mother is actress Vanessa Marcil, Noah Shannon Green, 7, Bodhi Ransom Green, 6, and Journey River Green, 4. The latter three he shares with Megan. And he captioned this Twitter image:
"Achingly beautiful boys…… My heart is yours."
On the other hand, he states that he ignores pictures of Machine Gun and Megan. He wrote on his social media:
"You can if you ignore it and avoid it which is what I try and do.

"I try to no read anything or look at anything and not involve myself in it. Just keep my head down and do what I do and focus on the kids."
He also said that he wants her to have the best and be happy for herself and the kids!!! Unbelievable!
Short Bio on Machine Gun Kelly
Machine Gun Kelly is an American rapper from Cleveland, Ohio. More Bio…