'Teen Mom' Mackenzie McKee is No Longer Together with Husband Josh!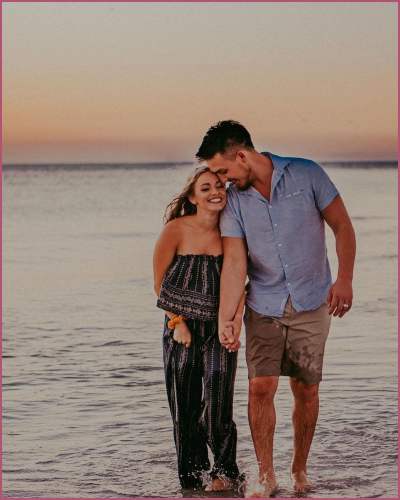 Teen Mom OG star Mackenzie McKee and her husband Josh are parting ways after 12 years together.
On July 26, 2022, McKee announced her split with her husband of 9 years via Instagram post.
Whatever happens, McKee always has respect for Josh as her baby father and will continue to care for each other.
---
Teen Mom OG star Mackenzie McKee following her split from husband Josh is back on the game! McKee has broken up her marriage with Josh McKee after nearly nine years of marriage.
Mackenzie McKee entering into a new life as she leaves her husband behind
The reality TV personality, 27 is no longer with her husband Josh McKee as she clarified on June 26, 2022. Mackenzie and Josh were leading a blissful conjugal life while the 12 years of togetherness are all in vain now.
She has also conveyed the breaking point of their marriage via Instagram as she posts about being finding her true happiness away from her estranged husband. There she wrote,
"With all the messages I'm receiving and articles coming out, i wanted you guys to hear what's going on from me alone"
Mackenzie is paving her new life by overcoming her decision of moving on from her relationship while she passed statements,
"Sometimes [sic] things work and sometimes, no matter how hard you fight, it just doesn't work out. I am breaking my silence about Josh and I being done. I will always respect him as the father of my children but it's time for me to find my happiness 🙏."
The former cheerleader Mackenzie also clarified how things did not work out and how they are planning to cope in the future saying,
"Josh and I are both still young with an entire life ahead of us. And I wish nothing but peace and happiness for him and his future. Everyone has their own story, and this is mine."
Also, Read Steve Burton Divorces his Pregnant Wife! The Baby is not His?
Mackenzie McKee is mother to 3 kids of estranged husband Josh McKee
The MTV reality personality Mackenzie McKee is done with her husband but is thankful for the kids she welcomed with him. She shares two sons, Gannon, 10, and Broncos son with Josh while they have a daughter Jaxie, 8.
An estranged wife of Josh McKee also explained how the marriage turned out to be out of interest as she added,
"Us women do not leave until we are ready until we can wake up, notice the coffee don't smell right and something is off. That was my marriage. But my marriage is all I've ever known since I was a young teenager."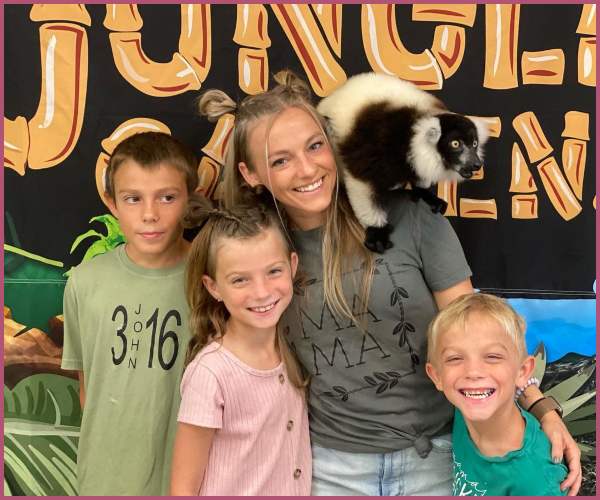 On the split and separation from their husband, she has given an official statement. Her reaction was different when she said,
"I wasn't sad, I wasn't sad about anything, I wasn't angry, I wasn't depressed. I gained my power back as a female who finally knows her self-worth. And I was finally so exhausted that I was done, and anything that has hurt me these past five years was gone. I no longer care."
Also, Read How is Michelle Young Coping with Her Breakup from Nayte Olukoya? Find Out!
Mackenzie's Relationship Timeline with Josh McKee
Mackenzie and Josh McKee were high school sweethearts. They were head over hills for each other since high school and thus, sparked a beautiful romantic journey. They eventually got married in August 2013 despite having ups and downs in their relationship.
The couple first separated in August 2019 after Josh had cheated on her while her mother died of cancer in December. But the duo gives their relationship a second chance before finally announcing separation news in July 2022.
Also, Read Teen Mom's Mackenzie McKee feels betrayed by husband Josh McKee and cousin Ashley amid cheating scandals!