Why Maddox, Angelina Jolie's adopted son does not consider himself as Brad Pitt's son?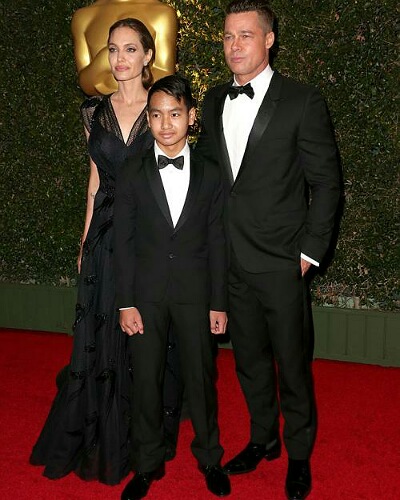 It is quite obvious that the relationship of actor Brad Pitt with his children (biological and adopted) and his ex-wife Angelina Jolie is not perfect. Things seemed okay when he was still with Angelina but after the couple's separation, the family ties have gone sour, especially with the eldest son Maddox.
Maddox and Brad Pitt – the relations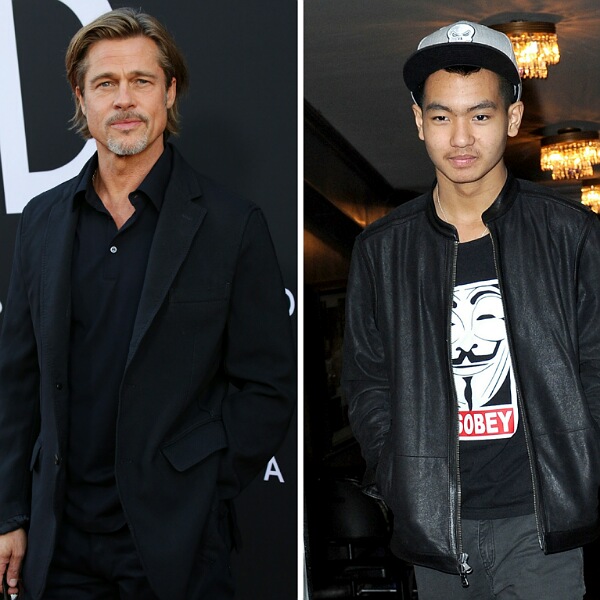 US Weekly reported that Brad Pitt has strained relations with his kids but especially with the oldest child son Maddox, 18. The bitterness is from the side of the son though father Brad has been trying to come close to him and eliminate his hate for him. But his attempts have not yielded fruits to date.
The father-son relations went sour when Brad had an altercation with Maddox on a private plane in 2016. And shortly after that incident, Angelina too filed for divorce from her husband Brad. The media houses had reported that Angelina felt that Brad's drinking was affecting his proper thinking and ability to take proper care of his kids. She preferred to separate from Brad for the sake of the kids.
The insider story
Angelina Jolie had taken full custody of the eldest child after the process of adoption in 2002. Maddox was born in Cambodia. And Brad too legally adopted Maddox 4 years later in 2006 after he started his relationship with Angelina. The source said:
"Maddox doesn't really see himself as Brad's son."
Another friend of Angelina added that their eldest child is extremely close to Angelina compared to his father Brad. The inside news is that father Brad was not aware of the fact that his son is going to attend Yonsei University in Seoul, South Korea until quite late.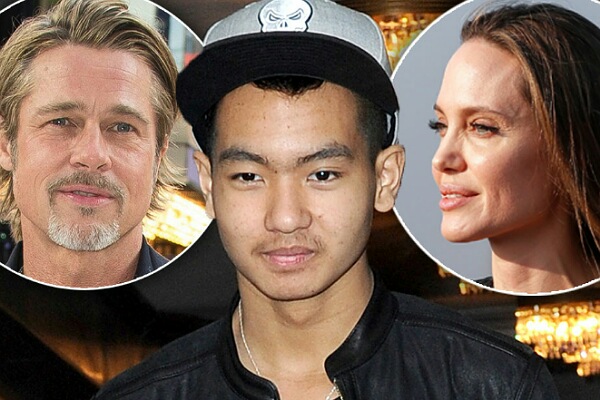 He came to know of it just moments before the news leaked to the press. Of course, as a father Brad was hurt.
Click the link below to read more on Brad Pitt feels estrangement of his son Maddox Jolie-Pitt as a tremendous personal loss!
Maddox's resentment for father Brad
Maddox is not fond of his father Brad. And he does not attempt to hide these feelings. He completely dislikes and resents Brad.  The source told US Weekly:
"Maddox has some simmering resentment toward Brad, he's also just being a typical teenager seeking independence."
Even last Christmas while the other kids visited  Brad's place on Boxing day for open presents, Maddox did not go. His younger siblings Zahara, 15, Shiloh, 13, Vivienne, 11, and Knox, 11 attended but the second oldest child of the couple, Pax, 16 also skipped going there.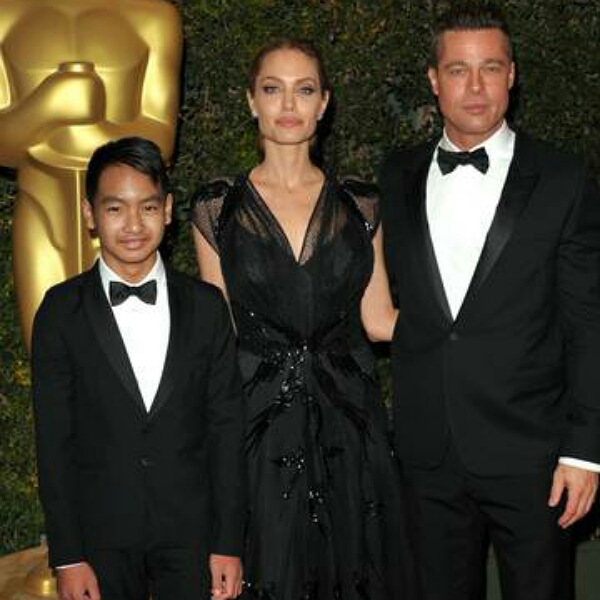 Click to get the news on After Years Without Talking, exes Jennifer Aniston and Brad Pitt Are Having A 'Real Bond'  Again! Is It Courtship Or Just Friends?
But the source also stated that Maddox and Pax are just normal teens who want to be more independent and are spending less time with family, parents, and younger siblings.
But Brad has not given up and loves all his kids. The source added:
"Brad's hopeful that as his son gets older, they'll become close again,"
Source: Yahoo News