The Ultimatum alums Madlyn Ballatori and Colby Kissinger have Baby No. 2 on the way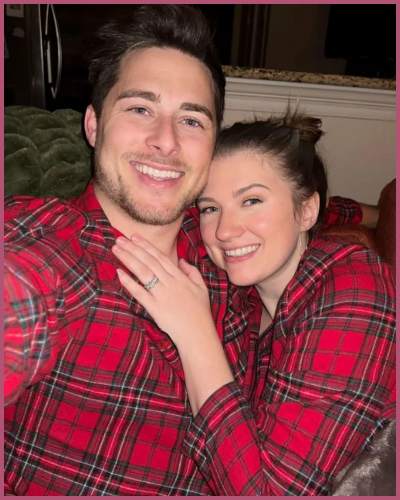 Madlyn Ballatori and Colby Kissinger are expecting their second child together
The two are already co-parenting their 8-months-old daughter Josie
Madlyn announced her pregnancy news in a joint Instagram post sharing a gallery of family photos
---
Madlyn Ballatori and Colby Kissinger are ready to begin another parenthood journey
The Ultimatum alums Madlyn Ballatori and Colby Kissinger have expanded their family member.
The beautiful couple, who just made an appearance on the first season of the popular Netflix reality series The Ultimatum, is expecting their second child together.
Madlyn announced her pregnancy news in a joint Instagram post sharing a gallery of family photos.
Their 8-month-old daughter Josie is also featured in the series of images sporting a T-shirt that reads, "big sister."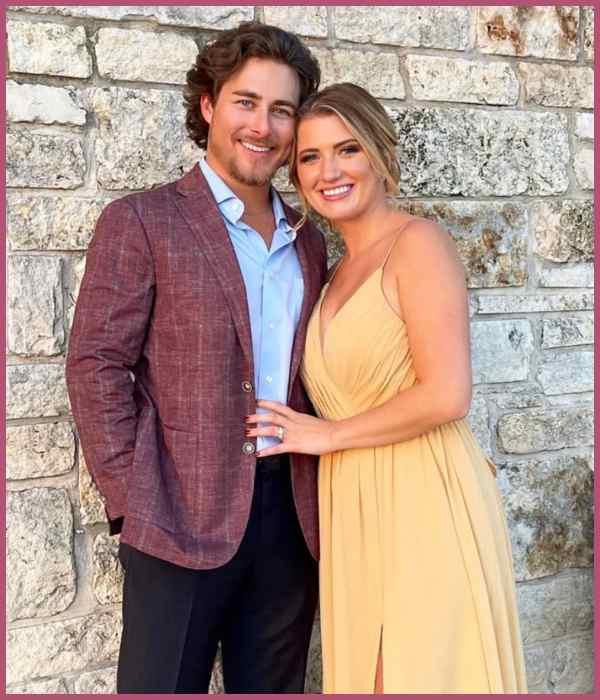 Along with the family photo, she wrote a lengthy statement explaining their enthusiasm to become a parent. The statement began,
"Baby Kissinger coming Sept '23! Colby and I could not be more excited and THANKFUL for the blessing we already have in Josie and now for this new little one to come"
Also read Jessica Batten is pregnant! Love Is Blind alum pregnant with her first child with husband Benjamin McGrath
She then concluded by stating,
"I'm not sure how our hearts can even hold more love but I cannot wait to find out! && to see our little Josephine be a big sister- What do you guys think? Boy or girl?!"
Well, Congratulations are in order to Madlyn Ballatori and Colby Kissinger for their second child, and best wishes for their upcoming journey!
How long have Madlyn Ballatori and Colby Kissinger been together?
Colby Kissinger and Madlyn Ballatori have been dating for less than two years before signing up for Netflix's hit The Ultimatum.
In 2021, the twosome took part in a reality show. Similarly, they each took part in a mock wedding with one of their co-stars for the show.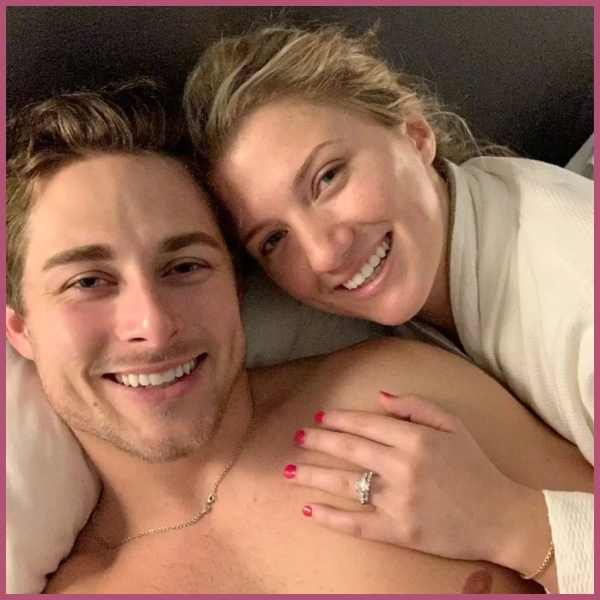 Ballatori moved in with Randal Griffin, but their relationship didn't last long; it ended three weeks later.
The reality television star, 26, later clarified that she had a "great" connection with Griffin, but that any possibility of romance was "overshadowed" by her relationship with Ballatori.
Colby, on the other hand, was paired with April Marie at the time.
Also read Baby Bump at The Globes! Pregnant Hilary Swank Looks Super Excited at the 2023 Golden Globes!
Nonetheless, the stars went through the process and nearly split up when they reunited with their original partners.
Fortunately, when it came time to make a commitment, Kissinger not only proposed during the finale, but the couple married. The twosome exchanged vows in the finale, which was broadcast in May 2021,
They discovered they are going to become parents just three months after wrapping the show. In May 2022, the two welcomed their first child a daughter named Josie.
Colby connected with an unnamed woman outside of the show while the show was in production
Colby hooked up with an anonymous woman outside of the show while the show was in production. In March 2022, he told Us Weekly,
"It wasn't the right thing to do, obviously. And secondly, I should've just owned my mistake right there and then. It just was so much going on. I felt kind of attacked, I guess …"

"And I just felt cornered and my way of handling was obviously poor. But overall, I knew what I had to do in order to keep what I wanted. And so that was just manning up and owning my mistake in the end."
Also read Pregnant! Nikki Reed is expecting her second child with husband Ian Somerhalder