Madonna celebrates her 62nd birthday with her toyboy boyfriend Ahlamalik Williams and family!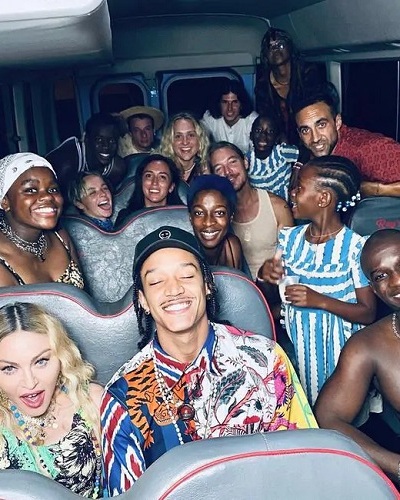 Queen of Pop, Madonna celebrated her 62nd birthday with her friends and family members in Jamaica.
It was a lavish party and her rumored boyfriend, singer Ahlamalik Williams, 28 was also present on this special occasion.
The couple looked inseparable and loved-up in the photos and videos of the celebration.
They also had their arms around each other in some of the images.
---
Madonna turns 62
On 16 August 2020, pop singer Madonna turned 62. She marked the special day in her life this year with a lavish celebration in Jamaica.
Her friends and family members were very much there to wish her and bless her. But one member who was unmissable was her rumored boyfriend, singer Ahlamalik Williams. He is just 26.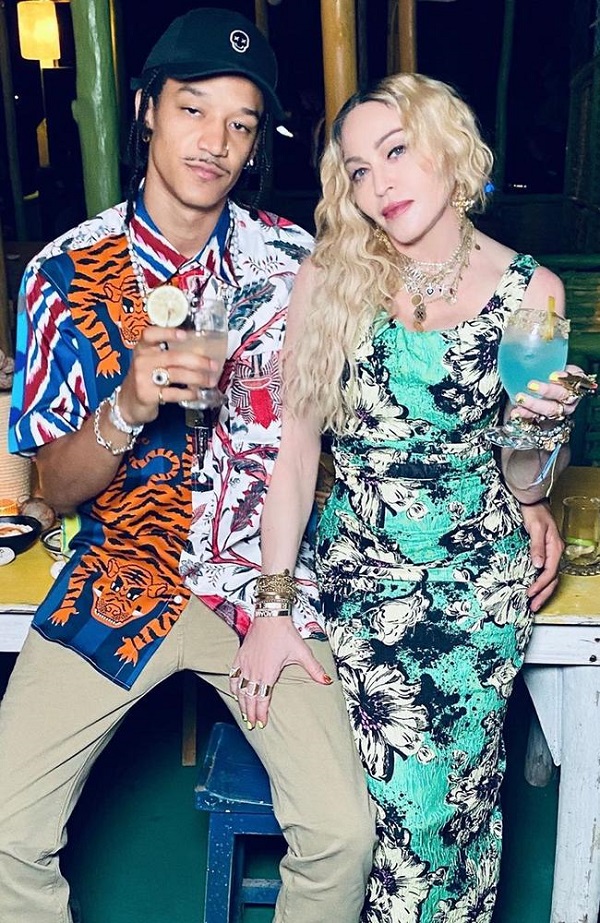 But the pictures and videos taken on the occasion seem to confirm that he indeed is her boyfriend. They both were cozied up and seems to be very much in love with each other.
Madonna and Ahlamalik had put their arms around each other in one of the snaps. They were almost inseparable at the celebration.
More about the birthday party
Ahlamalik is just three years elder than the eldest daughter of Madonna, Lourdes Leon. Lourdes was also present at this birthday party to wish her mother personally on her birthday. She also posed for photos with her mother.
It was more of a family event. Madonna's adopted kids, Mercy, 16, David, 16, and the twins Stelle and Estere, both seven were also present and took photos with their mother.
But the only person missing on the occasion was Madonna's son Rocco, 22. Madonna looked healthy, young, and gorgeous in her pictures of the celebration party and Jamaican getaway.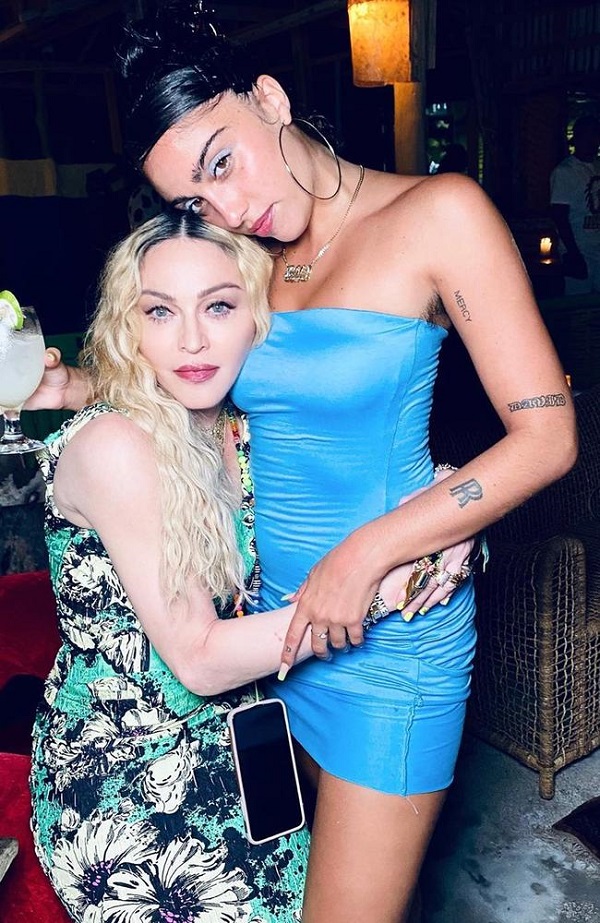 The party was also a wild one since Madonna had posed with joints and a large plate of marijuana buds during the party. She consumes drugs but is still stable and not like her fellow singers such as Prince and Michael Jackson.
Madonna and her relationships and life
The last year has been tough for Madonna. She had a tour but had to cancel around 18 shows due to ill health.
She said:
"I am not currently sick,"
And she added:
"When you test positive for antibodies it means you had the virus, which I clearly did as I was sick at the end of my tour in Paris over seven weeks ago along with many other artists in my show,"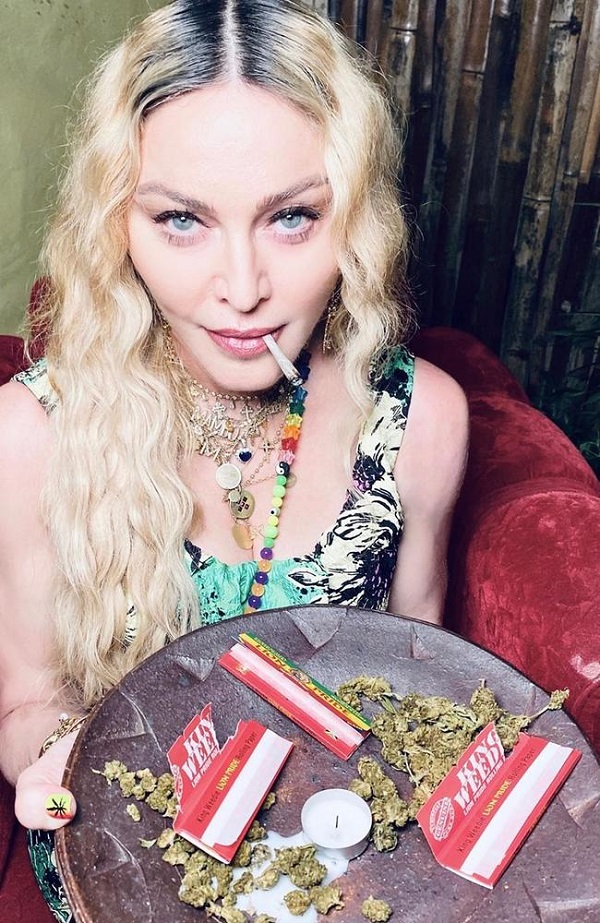 Madonna was in romance with musician Dan Gilroy in 1979. She later switched to drummer Stephen Bray. After Stephen,  Madonna was in a relationship with Jean-Michel Basquiat. She broke up with him due to his heroin addiction.
Later, she moved in with John "Jellybean" Benitez. After John,  she started dating actor Sean Penn and the two wed in 1985 on her birthday.
In January 1989, she filed for divorce from Sean. She also had relationships with basketball player Dennis Rodman and rapper Tupac Shakur.
And after that, she was with fitness trainer Carlos Leon. In October 1996, her daughter Lourdes was born with Carlos. In May 1997, the two ended their relationship.
In the summer of 1998, she met director Guy Ritchie and their son Rocco was born in August 2000. In fall 2008, they divorced. She adopted David and Mercy. In 2017, she adopted twins Estere and Stella.
She was also in a relationship with model Jesus Luz, 31 years younger than her, and Brahim Zaibat, also 31 years junior to her.
Find the complete details of Madonna here