No more Casual? Madonna, 64, is over her Lover Andrew Darnell, 23, after 5 month romance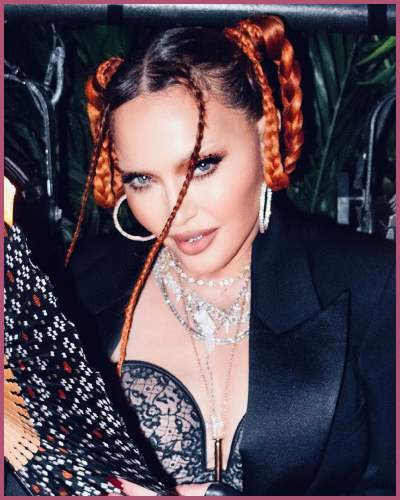 The Material Girl singer Madonna has reportedly broken up with her model lover Andrew Darnell.
The 64-year-old pop star is separated from Darnell, 23 while he has found love with someone closer to his age.
Inside how Madonna is suffering from a crisis of confidence over her Grammys appearance and recent split.
---
No more casual? Madonna's breakup with her toy boy love Andrew Darnell
Queen of Pop Madonna, 64 finally calls it quits with her toy boy lover Andrew Darnell, 23 after having 5 months of romance. It reportedly comes after Darnell has found another significant lover of his age as per some sources.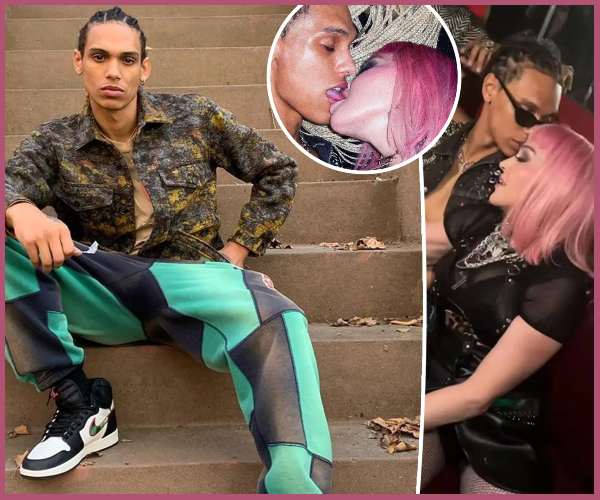 Moreover, The Material Girl singer is said to be suffering while processing their breakup. The insider also add how she had been receiving 'ageist and misogynistic' criticism over her Grammys appearance earlier this month.
Though the relationship was only casual, the unplanned ending and the timing when she was having a  major crisis of confidence
"It was only a very casual thing [with Darnell] so she's not broken-hearted. It's just that it has come at a bad time. She's having a bit of a crisis of confidence and this doesn't help. She had a lot of fun with Andrew but it was never love or anything like that."
Madonna and emerging model and actor Andrew Darnell were spotted 'snuggling and cuddling' on a photoshoot on August 29, 2022.
Their short love story which was fueled up at the Nigerian musician REMA's concert at New York City's Irving Plaza in 2022 is now done. This romance came to a while after Madonna broke up with her young lover Ahlamalik Williams.
The mum-of-six Madonna was forced to address her misogynist critics earlier this month after she gushed about her youthful appearance addressing her swelling from surgery is gone.
Also, Read Is Madonna dating a Much Younger New Toyboy Andrew Darnell, 23?
Relationship Timeline of Madonna
Madonna has been romantically linked to many A-listers and celebs before having a fine interest in guys. The sexual icon of the postmodern era, Madonna was married twice in her life.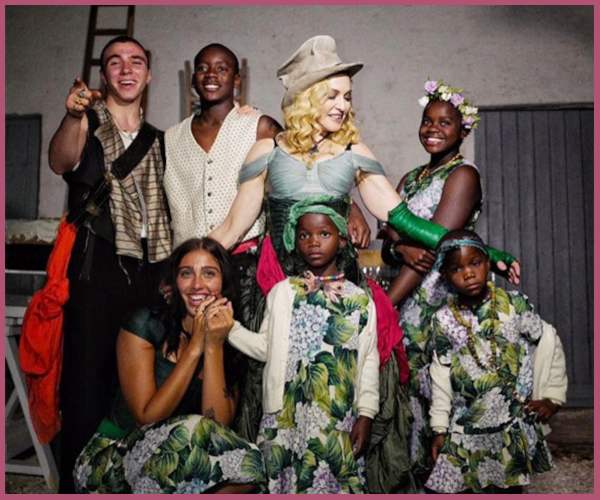 Her first husband was actor Sean Penn married between 1985 to 1989. Afterward, she wedded Guy Ritchie in 2000 with whom she shares her son Rocco Ritchie, 22, and got divorced in 2008.
She also dated her boyfriend Carlos Leon (1994 until mid-1997) who is also the daddy of her biological daughter, Lourdes Leon, 25 born in October 1996.
Out of six kids of Madonna, 2 are biological while four of them are adopted. It includes son David in 2006 and Mercy in 2009 and adopted twins Estere Ciccone and Stelle Ciccone in 2017.
Also, Read List of All the Men Madonna dated in Her Life! Why She Regrets marrying twice?