Madonna, 63 splits with boyfriend Ahlamalik Williams, 28 after 3 years of togetherness
Michigan-born Madonna is a singer and a songwriter
She recently broke up with her boyfriend Ahlamalik Williams
The two have been together for almost three year
They have a 35-year age gap
---
Break up alert!
Madonna, 63, and Ahlamalik Williams, 28 are no longer a couple.
The singer is single again after splitting from her toyboy boyfriend Ahlamalik after almost three years of dating. The couple has a 35-year age gap.
The singer's friends confirmed the news to The Sun that the pair amicably decided to separate. A source told,
"Madonna has thrown herself into a busy social life and has been seeing her friends and family after the split. She has a packed schedule, working on her upcoming biopic, new music and looking after her family,"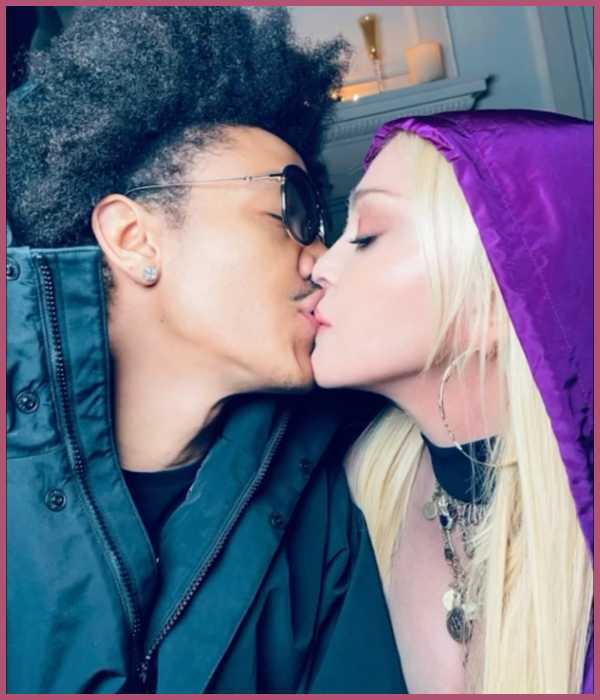 Madonna often featured her then-boyfriend on her social media handles but they have not been seen together since January. They also confirmed,
"Things have been on and off with Ahlamalik for a while. There's a lot of love but for now they have decided to separate,"
Also read "Kate Bosworth and Justin Long 'Making Out' in Hawaii beach"
Later, they conclude the statement by saying,
"They are still on good terms and there are no hard feelings but they are at different places with their lives. They spent months together on tour and in lockdown, but now he has moved out of her home."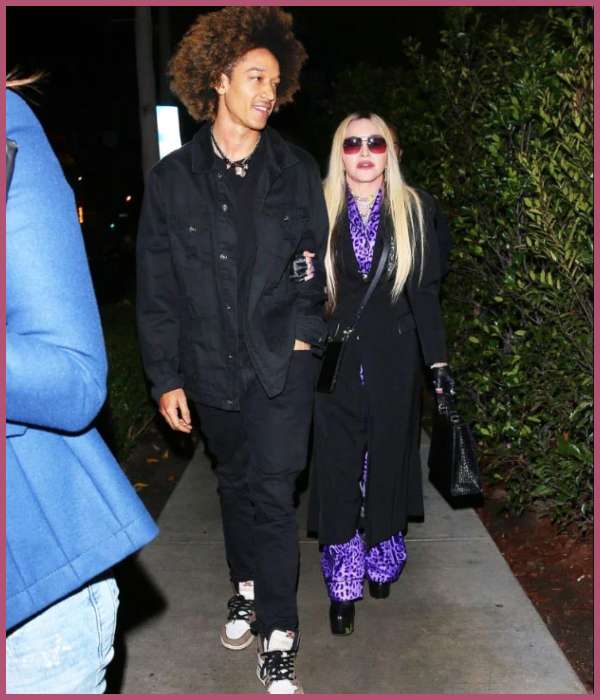 Relationship timeline
The two initially met on Madonna's Rebel Heart Tour in the year 2015. However, they remained low-key on their romance until 2019. In September 2019, they were first photographed together while leaving one of the singer's concerts.
After that, it sparked rumors that the pair were dating. In December, Ahlamalik's father, Drue confirmed that the two had already been together romantically for more than a year.
He said,
"She told us she is so much in love with him and that we didn't have anything to worry about as she was going to take care of him. We know there's a huge age gap between the two. Madonna is two years older than me. I asked him how he feels about her and he says he has never been happier."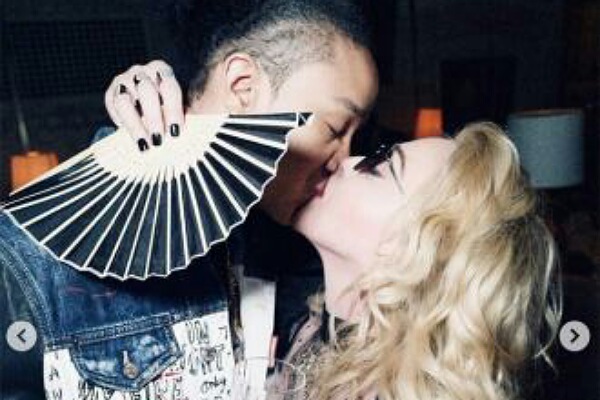 Ahlamalik is a professional dancer and choreographer who's worked on various shows, including Madonna's show.
Similarly, the 63-years old singer recently posted a cryptic message on her Instagram story on Tuesday, April 26. The message reads,
"Karma said: when somebody in your life is not right for you… god will continuously use them to hurt you until you become strong enough to let them go."
The text might be alluding to her split.
Also read "Madonna celebrates her 62nd birthday with her toyboy boyfriend Ahlamalik Williams and family!"
Short bio on Madonna
Michigan-born Madonna is a singer and a songwriter. Additionally, she is also an actress and a businesswoman. Madonna is an American national. Grammy award-winning singer Madonna is popular for her songs like "Take a Bow", "4 minutes", "Like a Virgin", "Like a Prayer", and so on.
Presently, she is a prominent name in the music industry as a legendary figure in the pop genre. Furthermore, she is also well-known as the "The Queen of Pop", and "The Material Girl". See more…