'Love My New Face!' Madonna Claps Backs at Trollers Who Criticized her New Strange Face at the 2023 Grammy Awards!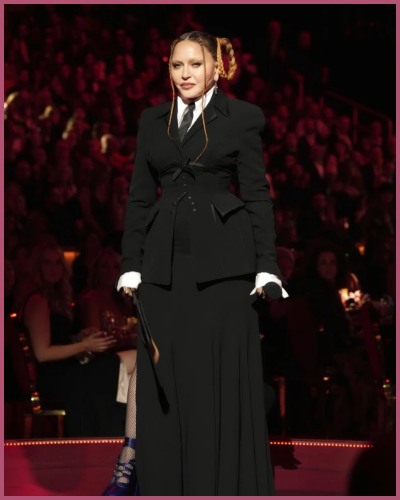 Madonna appeared onstage at the 2023 Grammy Awards with a completely new face.
Her face was so different, almost unrecognizable that fans started questioning what went wrong.
The singer took to her social media account to slam those who trolled her new face.
---
Madonna responds to trolls over her unrecognizable face at the Grammys
Madonna is not holding back when it comes to giving back to her haters.
On Tuesday, the singer took to her Instagram to respond to trolls about her unrecognizable face at the 2023 Grammy Awards.
The  64-year-old explained that she was glad to present Sam Smith and Kim Petras ahead of their historical performance for Unholy. Petras became the first transwoman to perform and win a Grammy at the ceremony.
But instead of focusing on that, the Queen of Pop was upset that people chose to focus on her changing looks.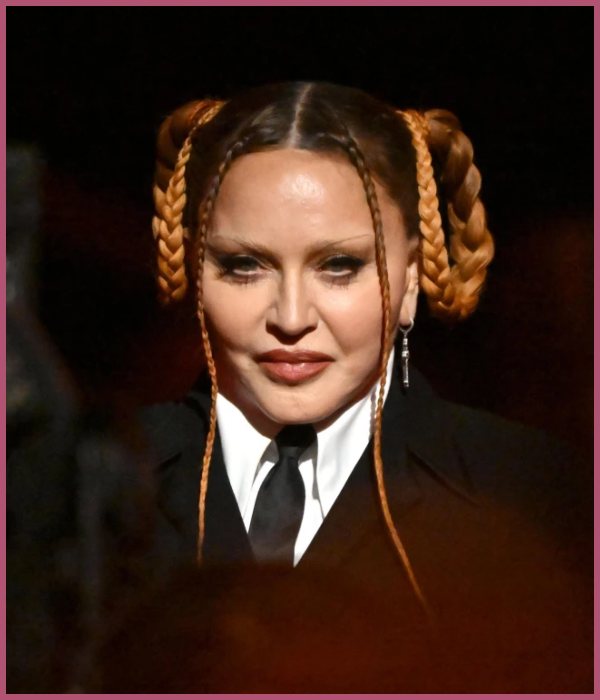 The Papa Don't Preach singer explained,
"Instead of focusing on what I said in my speech which was about giving thanks for the fearlessness of artists like Sam and Kim- Many people chose to only talk about Close-up photos of me Taken with a long lens camera By a press photographer that Would distort anyone's face!!"
She explained,
"Once again I am caught in the glare of ageism and misogyny That permeates the world we live in. A world that refuses to celebrate women pass [sic] the age of 45 And feels the need to punish her If she continues to be strong willed, hard-working and adventurous."
Also, Read Fans are Confused by Madonna's New Face at the 2023 Grammy Awards!
Madonna's desire to look like her younger self is crazy
The multiple-time Grammy winner further said that she "never apologized for any of the creative choices"
The Material Girl hitmaker told her fans that she looks "forward to many more years of subversive behavior -pushing boundaries-Standing up to the patriarchy -and Most of all enjoying my life."
Apart from shading her haters, the pop star also shared a few glimpses of behind-the-scenes looks at her fun activities at the Grammys. They showed her having a blast with Sam Smith and posing with rapper Cardi B.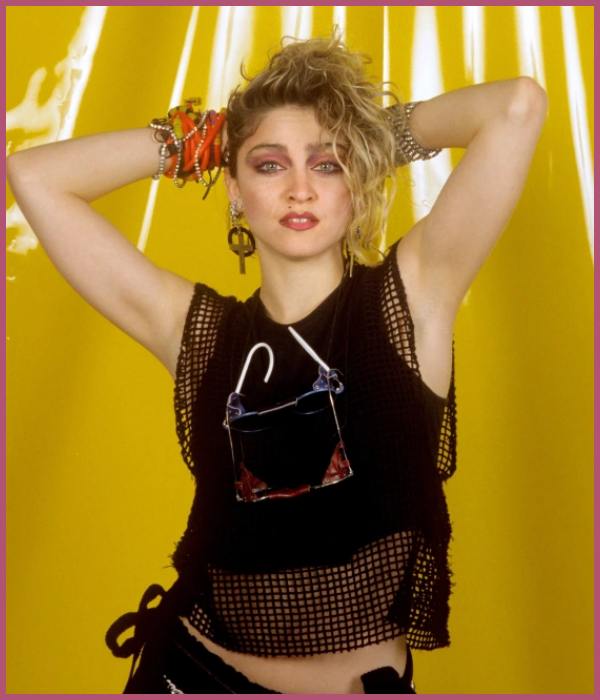 Once she even kissed songwriter Jozzy.
Her angry post comes just a day or two after fans on the internet showed their concern for the singer's barely recognizable face at the 65th Annual Grammy Awards.
But a source revealed that the singer's appalling appearances exist because of her wish to look like her early 2000s self. But in an attempt to do that and try to stop aging, she's making herself look odd day by day.
Many plastic surgeons say that the legendary singer has had a facelift, nose job, and pulled-back skin.
While the Miles Away singer has never publicly addressed the rumors of her getting plastic surgery to look younger, she said in 2012,
 "I am certainly not against plastic surgery. However, I am absolutely against having to discuss it."
Also, Read Madonna's daughter Lourdes Leon wears a bare-all racy dress for a party!