Madonna's very personal controversial letters on auction! What do these letters read?
The famous American singer-songwriter Madonna is known for a number of stupid talks. This has been confirmed by Madonna's handwritten letter which is to be auctioned by Gotta Have Rock and Roll. This auction with be held between 19th-28th July 2017. This letter written in the early 1990s was with Darlene Lutz, Madonna's former longtime art consultant and friend.
The letter details
Madonna has addressed this personal letter to J. This could imply John Enos, the actor whom she was dating around those days. She writes:
"Now I have made so many people angry that I'm being punished and basically made to be quiet and sit in a corner while other less interesting and exciting people are reaping the benefits of the roads I've paved. Maybe this is what black people felt like when Elvis Presley got huge. It's so unequivocally frustrating to read that Whitney Houston has the music career I wish I had and Sharon Stone has the film career I'll never have,"
Similarly, it includes,
"Not because I want to be these women because I'd rather die but they're so horribly mediocre and they're always being held up as paragons of virtue and some sort of measuring stick to humiliate me. Everything I do is so original and unique and I put so much of myself into it like my book and my record and it's only brought me heartache and pain and I don't think I can play the game to be accepted. I'm too intelligent, I have too much pride."
She concludes:
" black, black, black….I feel like I have no career, no family, nothing permanent or tangible. I have to regain my sense of power and my joy for living."
Tupac's letter
Another letter which also will be auctioned is a letter written by rapper Tupac to Madonna when he was serving a jail term for sexual assault at Clinton Correctional Facility and before his death in 1995.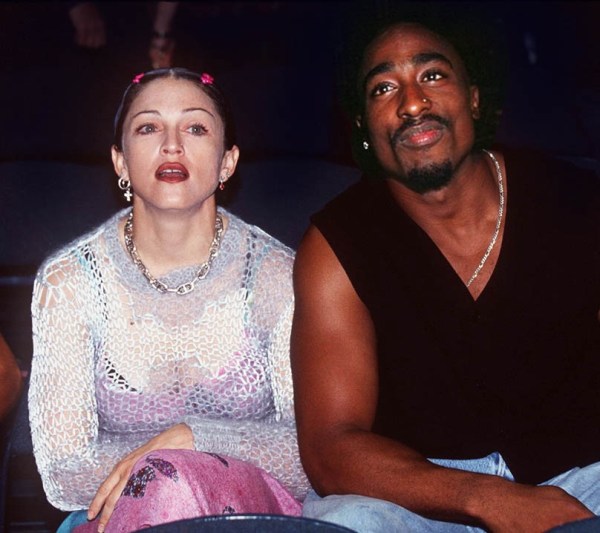 Addressed to 'M', the letter states the reason for the separation of the Madonna and Tupac. They had dated each other for 3 years from 1992-1995. The letter reads:
"I've waited a long time 2 finally write this mainly because I was struggling to find all the answers that I wouldn't leave any unanswered questions. First and foremost, I must apologize to you because like you said I haven't been the kind of friends I know I am capable of being."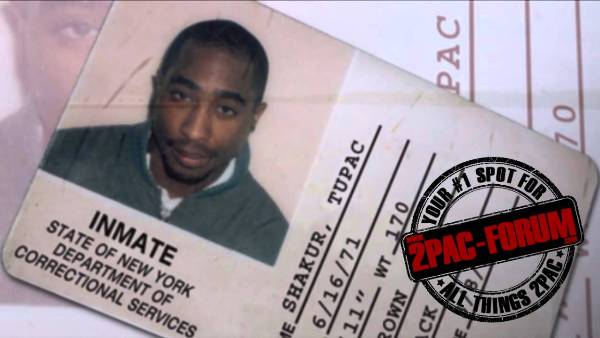 He further says:
"Can u understand that? For you to be seen with a black man wouldn't in any way jeopardize your career. If anything it would make you seem that much more open & exciting. But for me at least in my previous perception I felt due to my 'image' I would be letting down half of the people who made me what I thought I was. I never meant to hurt you."
More on Tupac's letter
Tupac had heard Madonna say in an interview: 'I'm off to rehabilitate all the rappers & basketball players'. In response to this, Tupac writes:
"Those words cut me deep seeing how I had never known you to be with any rappers besides myself. It was at this moment out of hurt & a natural instinct to strike back and defend my heart & ego that I said a lot of things. …Can you feelme? In the time since, as u can see, I have grown both spiritually and mentally. It no longer matters how I'm perceived," he said. "Please understand my previous position as that of a young man with limited experience with an extremely famous sex symbol. …  I offer my friendship once again this time my stronger & focused. If you are still interested I would like to further discuss this with you but some of it couldn't wait. I felt compelled to tell you … just in case anything happened 2 me."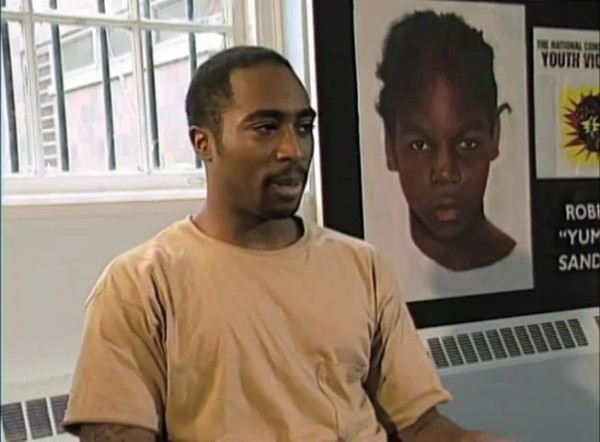 He has concluded the letter thus:
"Please be careful Madonna. Everyone is not as honourable as they seem there are those whose hearts bleed with envy & evil. They would not hesitate to do you harm! Let my 6 bullets be proof of that! … I don't know how you feel about visiting me but if you could find it in your heart I would love to speak face to face with you. It's funny but this experience has taught me to not take time 4 granted."
The bid for this letter starts at $ 100000.
Her family
Madonna had twice married and divorced. She also had multiple boyfriends and live-in partners during her life. She has two biological children; a daughter (Lourdes) and a son (Rocco) with her former, partner and actor Carlos Leon (1995-1997) and English filmmaker Guy Ritchie (2000-2008) respectively. Her first husband was actor Sean Penn (1985-1989).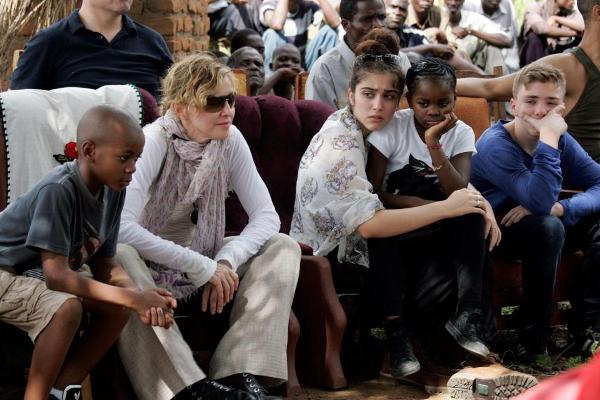 She also has adopted 4 children from Malawi-David, Mercy, Esther, and Stella. She had faced delay and problems during the adoption of mercy since she was divorced and a single mother at that time. The whole process took at least 3-3.5 years to complete.
 

Short Bio on Madonna
Michigan-born Madonna is a singer and a songwriter. Additionally, she is also an actress and a businesswoman. Madonna is an American national. Grammy award-winning singer Madonna is popular for her songs like "Take a Bow", "4 minutes", "Like a Virgin", "Like a Prayer", and so on.
Presently, she is a prominent name in the music industry as the legendary figure in the pop genre. Furthermore, she is also well-known as the "The Queen of Pop", and "The Material Girl". More Bio…