MAFS star Stacey Hampton shows off her huge stomach tattoo in a white bikini by the poolside with son Kruz!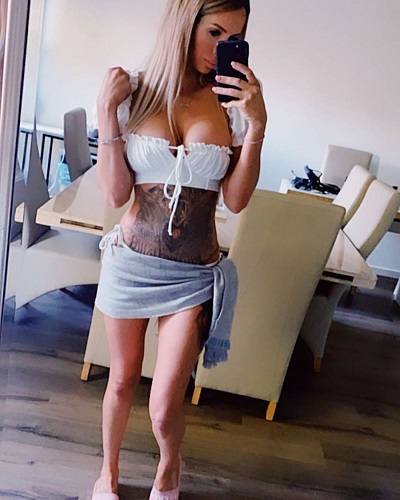 In the initial days, Married At First Sight star Stacey Hampton had kept her huge stomach tattoo hidden and under wraps.
But since the last few times, she had been conveniently and easily showing it off.
---
On Monday, 6 July 2020, she was by the pool in a white-colored racy bikini. She was playing with her son Kruz who is 2. And this time, she made no attempts to cover the design.
Stacey Hampton and her stomach tattoo
The reality TV star Stacey Hampton was by the pool this Monday 5 July 2020. She was wearing a racy white-colored bikini. And her son Kruz who is two now was with her. The two were enjoying the water and playing together.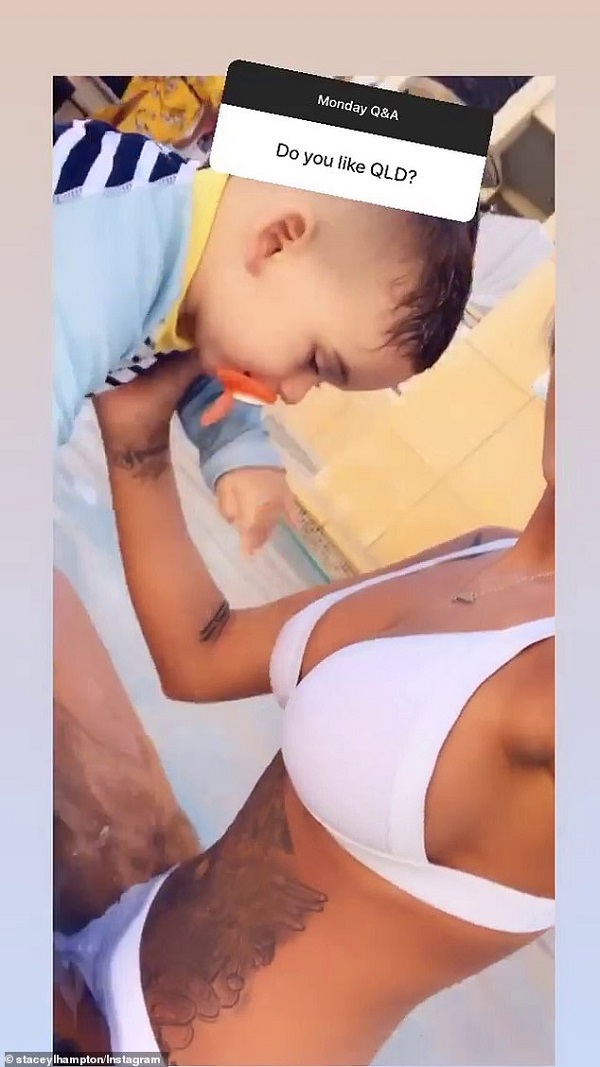 Initially, Stacey, 27 was a bit secretive about the tattoo on the abdomen. She used to keep it hidden and away from the eyes of the people and media. But nowadays, she has become more comfortable in showing it off to the world.
More about Stacey and her tattoo and relationship status
One of her fans asked Stacey about her relationship status now. To this, she replied that she was single. When quizzed by another fan, she also played the break-up anthem Thank You of Ariana Grande.
Last week, she gave her fans a closer look at her abdominal tattoo when she took a mirror selfie and posted it on her social media. Stacey had captioned this photo thus:
'Anyone else trying on bikinis making up in their head where they will be travelling too next year?'
The tattoo is a very intricate design. In the mirror selfie, she was wearing a white two-piece bikini revealing her abdominal area. She had tied a sarong around her hips.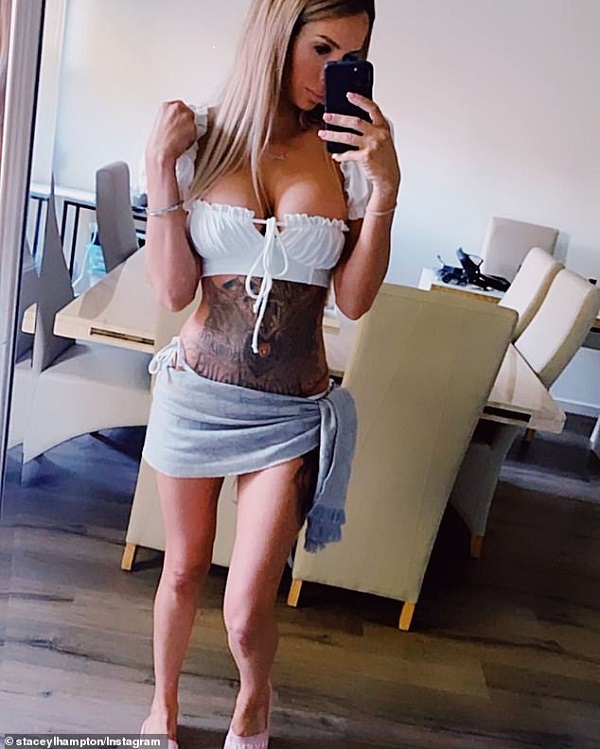 The tattoo has her late brother's name on it and below it is written, Forever Young. In April 2020, Stacey had revealed in a YouTube video that the tattoo was indeed a tribute to her late brother who had died before the birth of her first child.
She said in the clip:
'Everyone keeps asking me about this. I hide my stomach tattoo and I'm getting all my little ones lasered off,' 

'My stomach tattoo is very sentimental. When my brother died, I was pregnant with my firstborn. SO after he was born I got a tribute on my stomach.' 

'It's very sentimental to me. Even with bikinis I'll wear a one-piece or put a sarong over it,'
Stacey and her relationship
Stacey is the mother of two sons. The elder is Kosta and is three years old. And the younger is Kruz, 2. Her on-screen husband was Michael Goonan in the show.
But their relationship was quite tumultuous. She was rumored to be dating Mick after that, but now she has revealed that she is single.
When she was a teenager, she fell in love with Adelaide Rebels boss Shane Michael Smith. He was 11 years older than her and had a daughter from a previous relationship. She became pregnant with her first child with him and he proposed to her.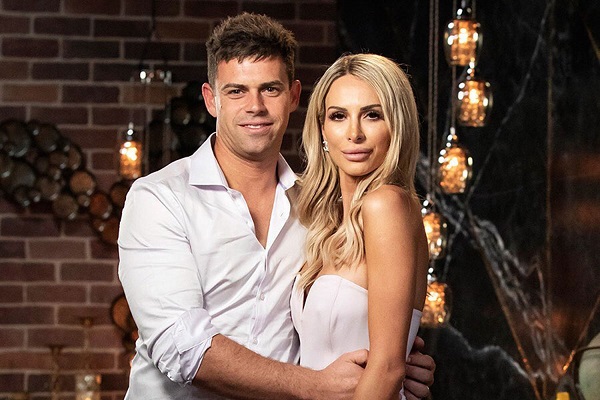 But Shane was behind bars when she delivered their first child Kosta four years back. And in 2017, their second child son Kruz was born.
One month after the birth of Kruz, they called off their engagement and split.
Also, read MAFS star Martha Khalifatidis has a drastic hair transformation!